The Loop
Fine-tuning sets for Masters conditions has been underway for weeks
Prior to the start of the Shell Houston Open, Rory McIlroy was asked if he was making any equipment changes for the Masters. The Ulsterman's answer was not only surprising, but also pointed out how precise some players are in their preparation for the year's first major.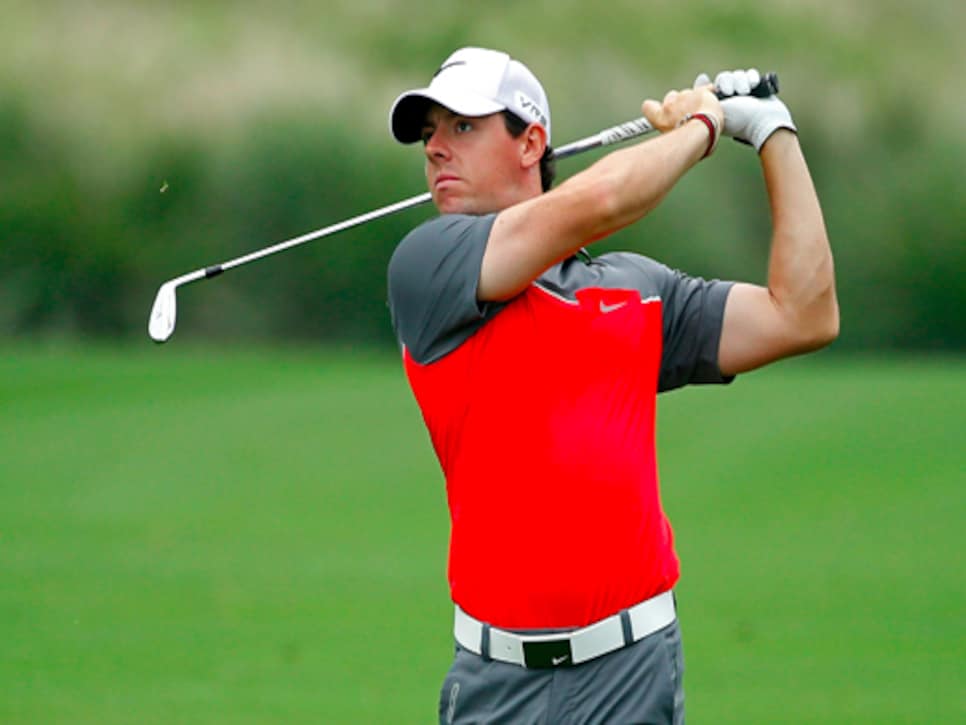 Photo: Scott Halleran/Getty Images
Although the two-time major winner noted that he wasn't changing his set makeup for Augusta National, he did put in a new Nike 59-degree wedge with "fresh" grooves to enhance spin. In addition, he was mulling over a more precise alteration to his Nike VR Pro Blade 4-iron with one specific shot in mind. "I might strengthen my 4-iron by a degree for the fourth hole because it's right in-between a 3- and 4-iron for me," said McIlroy. "I don't carry a 3-iron. I like the four-wedge setup [47, 52, 56, 59 degrees] that I have at the moment. The last couple days playing off that back tee [measuring 240 yards], I was just struggling to clear that front-right bunker."
Players who qualify for the Masters often have Georgia on their mind a full month before the tournament begins when it comes to settling on the 14 clubs they will have in the bag. One of the reasons is that tour vans are not allowed on the Augusta National grounds. The vans set up shop across the street, making it somewhat inconvenient for players to make last-minute changes. With that in mind some players will start making Masters-related requests as early as mid-February.
Which isn't to say others aren't making moves closer to tournament time. While many were playing in Houston, U.S. Open champ Justin Rose was at Augusta National testing TaylorMade's new SLDR Mini driver -- a club with a 260cc head that is designed for use as a driver or fairway wood. Rose tested a pair of the clubs, one with 11.8 degrees loft and the other at 13 degrees, and found he was gaining 10 yards over his current 3-wood off the tee. As for off the fairway, that was a lesser concern as Rose noted that, other than the second shot on the par-5 eighth hole, there really isn't a hole where 3-wood off the deck comes into play. Rose said he would likely employ the second driver in place of his 3-wood at the Masters.
Yet while McIlroy and Rose may be taking some rather unusual measures, others are more subtle. Some players might use adjustability in drivers to produce more of a draw bias, as a tee shot that moves right-to-left is highly desirable at Augusta National. If conditions are soggy, some might opt for more loft in an effort to increase carry distance.
Height and carry also explain why requests for 5-woods and hybrids are plentiful. Jonas Blixt and Rickie Fowler (Cobra Bio Cell+) and Ernie Els (Adams Tight Lies) each had a 5-wood in play in Houston in anticipation of using them at the Masters. Former British Open champ Louis Oosthuizen added a pair of Ping i25 hybrids (17 and 19 degrees), while three-time Masters champ Phil Mickelson added an 18-degree Callaway X2 Hot hybrid in Houston. The high loft combines with added spin to produce a shot more receptive on firm greens, which is often the case at the Masters.
Some players also have issues with the tight grass at Augusta National, leading to some wedge work, most notably fresh grooves. In addition to McIlroy, Ping staffers Angel Cabrera, Billy Horschel and Oosthuizen, among others, received wedges with new grooves while Hunter Mahan added a 59-degree Ping Eye2 XG lob wedge for around the greens.
Sometimes the changes aren't even limited to those in the field. Callaway recently built Arnold Palmer a custom set of clubs that features green-and-white colored shafts with the years of Palmer's four Masters wins (1958, '60, '62 and '64) as well as the Arnold Palmer umbrella logo.
All of which points out that whether it is to help garner a green jacket or simply for a ceremonial swat, all the equipment used at the Masters has been considered carefully well in advance.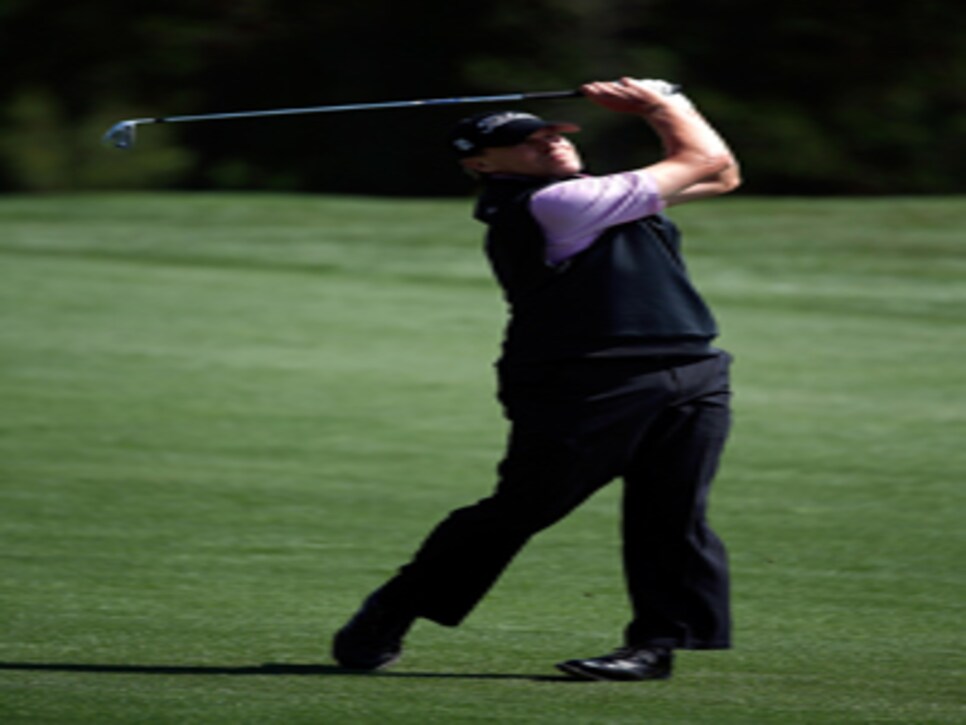 A road trip to Southern California paved the way for an equipment change for Steve Stricker. Feeling the grooves on his Titleist AP2 710 irons were wearing out, Stricker, with some added encouragement from wife, Nicki, made the trek to Titleist's test facility in Oceanside, Calif., to work on a new set -- something that doesn't happen very often, as Stricker is not one to frequently swap equipment.
After utilizing a TrackMan launch monitor, Stricker settled on a new set of the company's AP2 714 (3-iron through PW) -- a model he used briefly at the end of 2013. According to Titleist, Stricker said the soles of the new irons went through the turf more easily and efficiently than his previous AP2 710 irons. In Houston Stricker had Project X 6.5 shafts in the irons but returned to the KBS C-taper he previously employed on Monday of Masters Week. Stricker wasn't the only family member to get something out of the trip. "My kids told me [we should go to] Legoland and Disney," Stricker said. "Then I said, 'Let's go to the basketball game while we're out there.' Everybody had a little bit of something."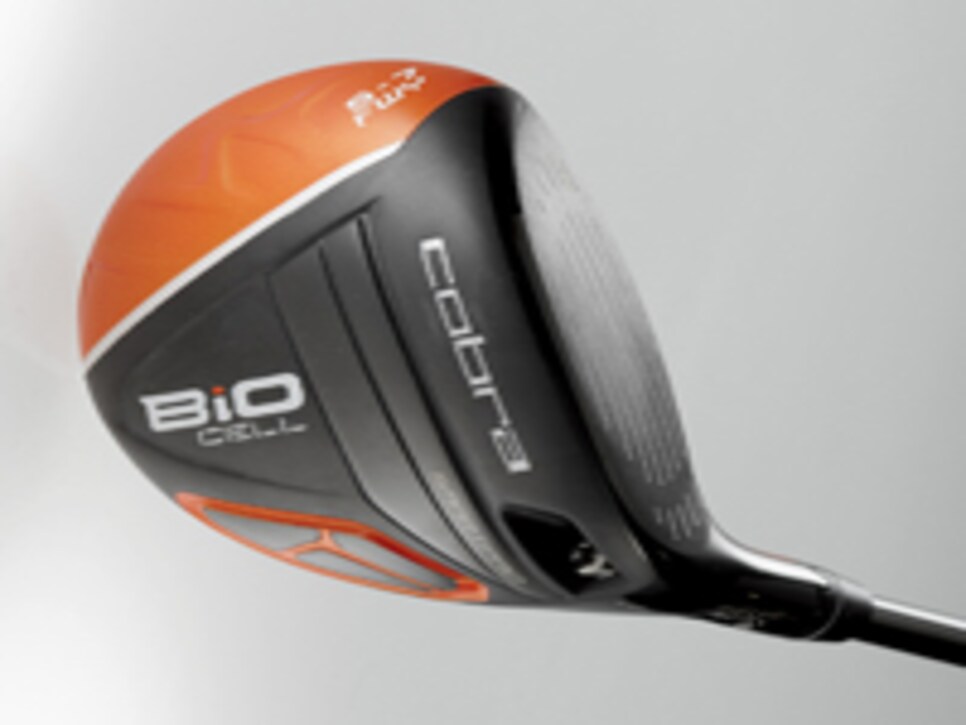 PRICE: $220 (Lofts: adjustable)
A lightweight crown allows weight to be positioned lower and farther back for easier launch. Lexi Thompson used a Bio Cell+ 3-wood at the Kraft Nabisco Championship.
So, where is the Ping Anser putter from the 1980s that D.A. Points took from his mother's garage and used to win last year's Shell Houston Open? According to Points, the once-banished flat stick has found a comfortable home in his bag. "I still am using the same putter, and I've been putting well with it ever since," said Points. "It hasn't maybe been quite as hot as it was at the Shell Houston Open last year, but I've been putting good. My mom hasn't asked for the putter back because she knows she is not going to see it again." Points came into Houston ranked 108th in strokes gained/putting, but that actually was an improvement over his previous two seasons when he ranked 127th and T-130, respectively. . . . Erik Compton had a new shaft and a different adjustable hosel setup on his Titleist 913D3 driver. The new shaft was a Graphite Design Tour AD Di 6X instead of the Tour AD BB 7X he previously used. On the hosel Compton employed the C-1 setting, which reduces loft and lie angle by .75 degrees, producing the most fade bias possible. . . . Keegan Bradley made a couple of changes to his woods, switching to a Mitsubishi Kuro Kage 60x shaft in his Srixon Z 545 driver and putting a new 3-wood -- a 15.5-degree Cleveland 588 -- in the bag.