Fantasy Advice
Masters DFS picks 2023: Which LIV guys should you play?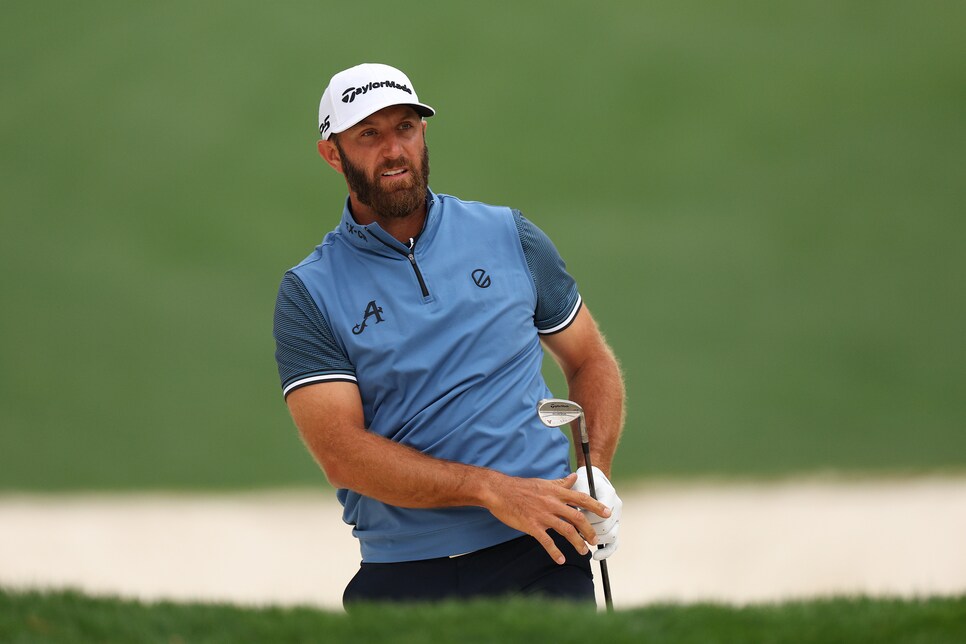 Photo By: Andrew Redington
The greatest week of the year is here! Augusta National is always the star of Masters week, no matter who ends up donning the green jacket on Sunday. It's a course that challenges the best golfers in the world to be in complete control of their games.
The requirements seem simple but are anything but. Golfers will be asked to hit tee shots in both directions, the longer the better. Augusta National will demand precision with their second shots—and punish those who are not deft around the green. Experience will matter on the putting surfaces, with nuance and deceit lurking in every blade of grass.
Here are the players who have my interest—and those who certainly don't—this week at the 2023 Masters Tournament.
Golfers I'm Definitely Playing
Scottie Scheffler ($11,100 DraftKings | $12,100 FanDuel)
Since his win at the Masters last year, Scheffler has played 22 individual events. He has two victories, four runner-up finishes and 15 total top-15s. He hasn't finished outside the top 15 since October, which was 11 starts ago. Over the past 100 rounds, he's the best tee-to-green player in this field, per the RickRunGood.com golf database. He's gaining 2.08 strokes per round, slightly ahead of Rory McIlroy (+2.03). There isn't another golfer in this field who is better than +1.50 per round during that span. He's an elite golfer with an elite mental game, and he's totally dialed-in at the moment.
Collin Morikawa ($9,100 DraftKings | $11,000 FanDuel)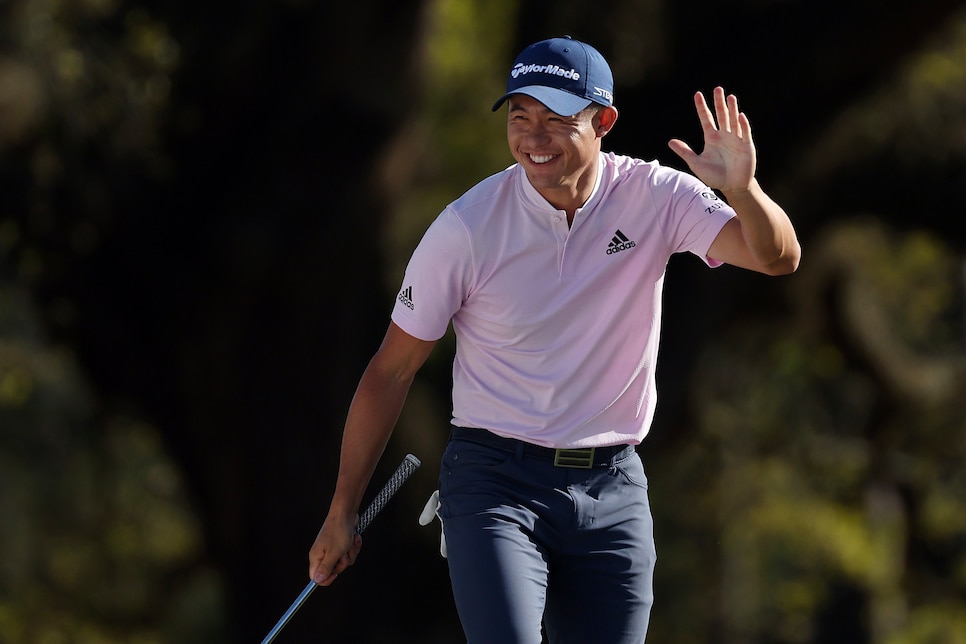 Experience matters around Augusta National, and Morikawa's results are trending in the right direction. He finished T-44 in his debut (2020), then notched a T-18 in 2021 and earned a fifth-place finish last year. He'll enter this week gaining strokes on approach in 11 of his past 12 measured starts. He'll need to putt well this week to actually win, but that's not outside his range of outcomes.
Sungjae Im ($8,100 DraftKings | $9,900 FanDuel)
Im has spiked twice in his three trips to Augusta National, earning a T-2 in 2020 and eighth-place finish in 2022. His stellar short game and solid ball-striking is a rare and valuable skill-set to have around this course. His game right now is tidy, gaining strokes from tee-to-green in seven straight stroke-play events.
Chris Kirk ($7,100 DraftKings | $8,000 FanDuel)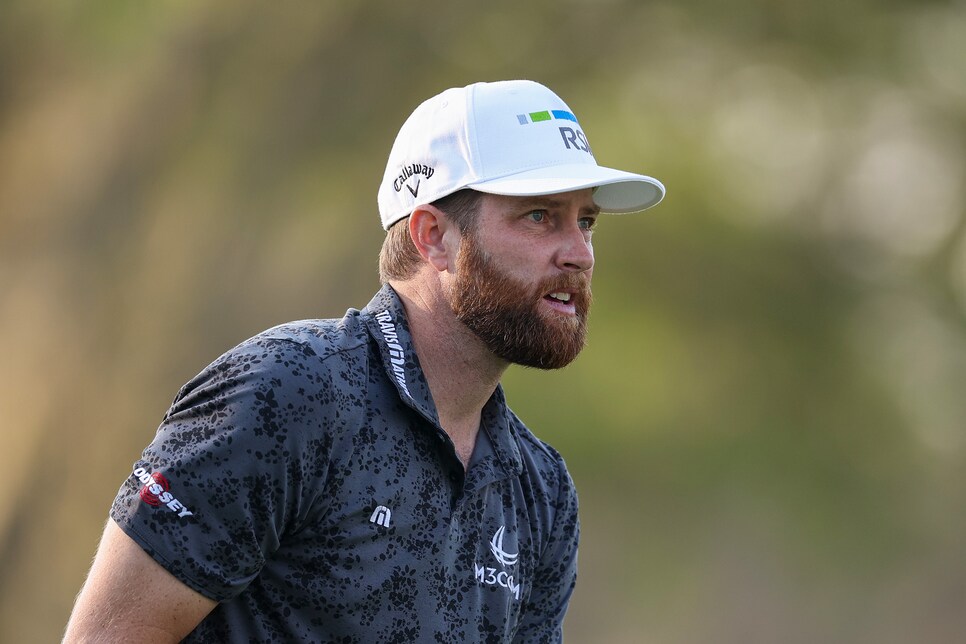 Kirk will make his first start at the Masters since 2016 and will be playing it for the fourth time in his career. This is clearly some of the best golf Kirk has played in quite some time, winning at the Honda Classic in February, which was his third top-three finish in a four-start stretch. He is one of the handful of golfers who opted to play the Valero Texas Open last week, where he finished T-10.
Danny Willett ($6,600 DraftKings | $8,100 FanDuel)
The 2016 champion struggled at Augusta National immediately after his victory, missing the cut in three straight. However, he's turned the tide—earning a T-25 in 2020 and 12th-place finish last year. He'll enter this edition with five consecutive cuts made, highlighted by a T-18 at Riviera and a T-27 at The Players Championship. He's gained strokes from tee-to-green in all five of those events and gained with the putter in three of those starts.
Rory McIlroy ($10,600 DraftKings | $11,900 FanDuel)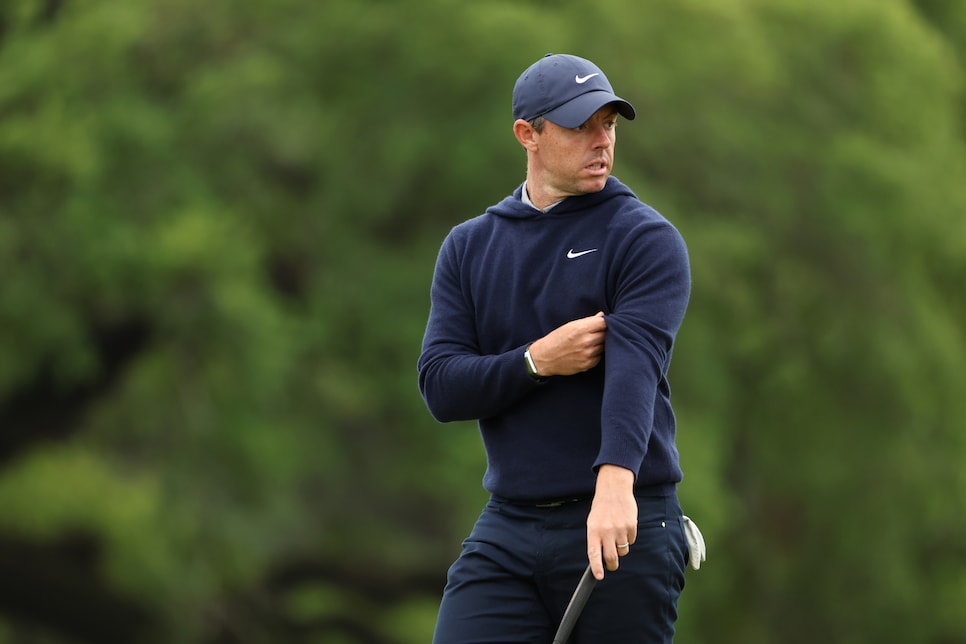 McIlroy has made some changes with his driver and putter in the past few weeks, but confidence seems high at the moment. Though the strokes-gained numbers from the Match Play can be a bit wonky (hole concessions and not every golfer playing the same number of holes), McIlroy was impressive. He gained 8.5 strokes off-the-tee and 2.37 with the putter, per the RickRunGood.com golf database. That sparked him to a third-place finish and marked the ninth top-five result over his past twelve events.
Jordan Spieth ($9,700 DraftKings | $11,600 FanDuel)
It feels like Spieth has three or four Masters titles on his resume already, but I can assure you that it's only one (2015). He's gained 2.25 strokes per round in his career at Augusta National (34 rounds), which is the most of anyone in this field with at least 13 rounds under their belt. He's knocking the cover off the ball on his approach shots, gaining strokes in that category in six straight events. He checks off all the boxes for success this week.
Dustin Johnson ($8,800 DraftKings | $10,300 FanDuel)
It's difficult to measure the success of golfers who currently reside on LIV Golf. Johnson has finished T-35, 13th and seventh in his three starts this season. Is that good? Is that bad? It's difficult to parse. However, Johnson's long-term skill-set is about as impressive as it gets and he's been shredding Augusta National for nearly a decade. Since 2015, he has six top-12 finishes in seven starts with the victory in 2020. If you're willing to take a risk on a LIV golfer, Johnson feels like the correct one to roster.
Justin Rose ($7,800 DraftKings | $9,300 FanDuel)
Rose has done everything but win at Augusta National, earning 11 top-25 finishes in his 13 trips, highlighted by two runner-up finishes. His game, entering this week, is strong and he's no longer reliant on his short game. He's gained strokes on approach in six straight events, which helped buoy him to victory at Pebble Beach and earn a T-6 at The Players Championship.
Charl Schwartzel ($6,400 DraftKings | $7,100 FanDuel)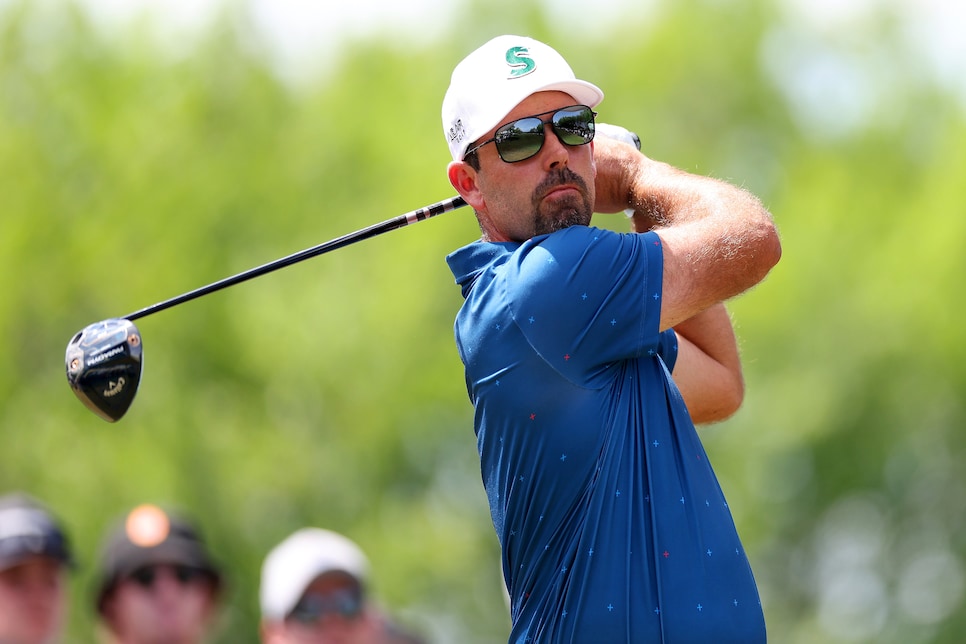 Another dilemma here with a LIV golfer who played great in their inaugural season—one win and four top 10s. His current season results are too impressive but he's coming off his best LIV finish of the season and has played internationally in Saudi Arabia, Oman and Qatar as well with decent results. Obviously he donned the green jacket in 2011, but his last three trips to Augusta National have been solid. He finished T-25 in 2020, T-26 in 2021 and 10th last year. If he earned any one of those finishes in 2023, he'd more than pay for this salary.
Cameron Smith ($9,800 DraftKings | $11,500 FanDuel)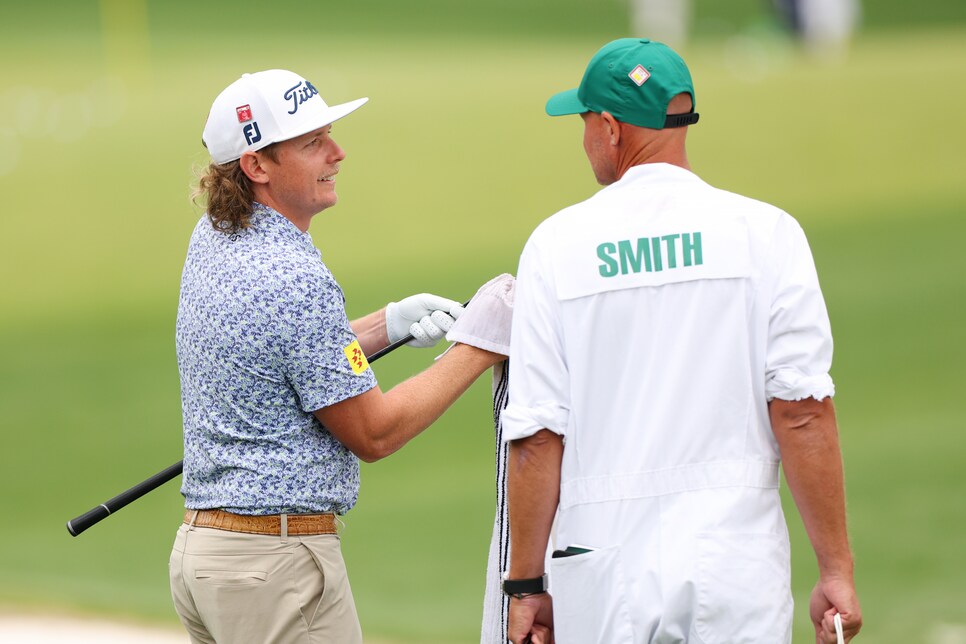 Clearly Smith is an excellent golfer with great Masters results, but I worry about the state of his game at this price. He missed the cut at the Saudi International then went T-5, 24th and T-26 at his three LIV starts this season. At this price, his peers are top-end golfers in the world who have played better in much deeper competition. It's a bit expensive for my taste.
Justin Thomas ($9,300 DraftKings | $11,200 FanDuel)
The field is so deep, so we have to make tough decisions somewhere and fading Justin Thomas is an incredibly tough decision. His game looks a bit ragged at the moment, with the putter being a major concern. He's lost strokes to the field in 11 of his past 14 starts with the flatstick and often losing in a big way. You can almost sense that the frustrations on the green are infiltrating the rest of his game and narrowing the path to the top for Thomas.
Matt Fitzpatrick ($8,000 DraftKings | $9,500 FanDuel)
Dealing with a neck injury and poor play, this hasn't been the 2023 that we expected for Fitzpatrick. He's lost strokes on approach in seven of his last eight starts and his newfound gains off-the-tee haven't presented themselves. I'm hopeful he'll be able to get back on track, but I'll need to see some progress before investing.
Bryson DeChambeau ($7,500 DraftKings | $8,700 FanDuel)
Since the start of 2022, DeChambeau has played 51 rounds across the PGA Tour and LIV Golf. He's lost 0.63 strokes per round to the field during that extended period, which is the worst play of anyone in this field with at least 50 rounds, per the RickRunGood.com golf database. His best Masters finish was a T-21 in 2016, and he's failed to crack the top 30 since.
Harris English ($6,700 DraftKings | $8,600 FanDuel)
English looks like "Fools Gold" at the moment. Yes, he's earned a T-12 at Riviera and a runner-up at the Arnold Palmer Invitational, but he gained 8.81 and 7.52 strokes putting in those events respectively. They are both top-five putting weeks of his career. So seemingly, English will need another ceiling putting week to even contend at Augusta National, which forces me to leave him off the card.