The Loop
Masters begins under clear skies
AUGUSTA, Ga. -- After all the hysteria leading into this Masters -- very often steering the conversation to everything but golf -- it began Thursday morning in the simplest of fashions: with two men kicking the dew as they strode to the tee, attempting to steer their balls into the fairway.
Arnold Palmer and Jack Nicklaus might have hoped for better than regard. With even Tom Watson looking on from a stool by the tee, Palmer, looking sharp in a pink shirt and no socks, sent his tee shot tumbling toward  the ride side of the fairway.
"That was pretty good," Palmer said.
"Yeah, we heard it," Nicklaus said.
Then Nicklaus was called to the tee for the first time in his new role as the Masters' co-honorary starter.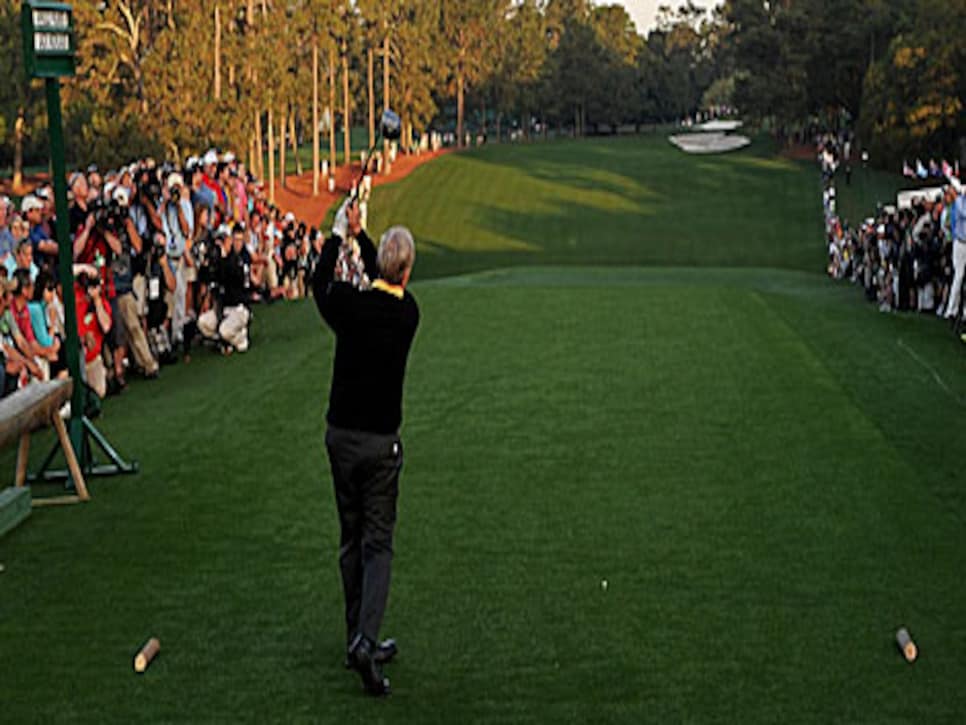 "How'd you do that?" Nicklaus said to Palmer.
"Just keep your eye on the ball," Palmer replied.
Nicklaus obeyed, but the record will show that his first ball sailed past Palmer, but further into the right rough.
Two security guards picked up the balls.
"I hit a rookie tee shot," Nicklaus said later. "I didn't put my contacts in, so I had no idea where it went. As long as I didn't hear it land, it's OK."
Indeed, it probably mattered little where the ball's were headed, just that they were struck at all. This golf tournament has finally -- some might say mercifully -- begun.
(Photo by Getty Images) *