The Loop
Don't expect to see lots of birdies on Augusta National's par 3s on Thursday
AUGUSTA, Ga. -- Thursday's hole locations at the Masters are out and as you'd expect, there's a mix of easy, average and difficult pins. But not as much for Augusta National's par 3s.
The course's four shortest holes should all play difficult in the opening round. Here's the entire pin sheet, but pay particular attention to hole Nos. 4, 6, 12 and 16: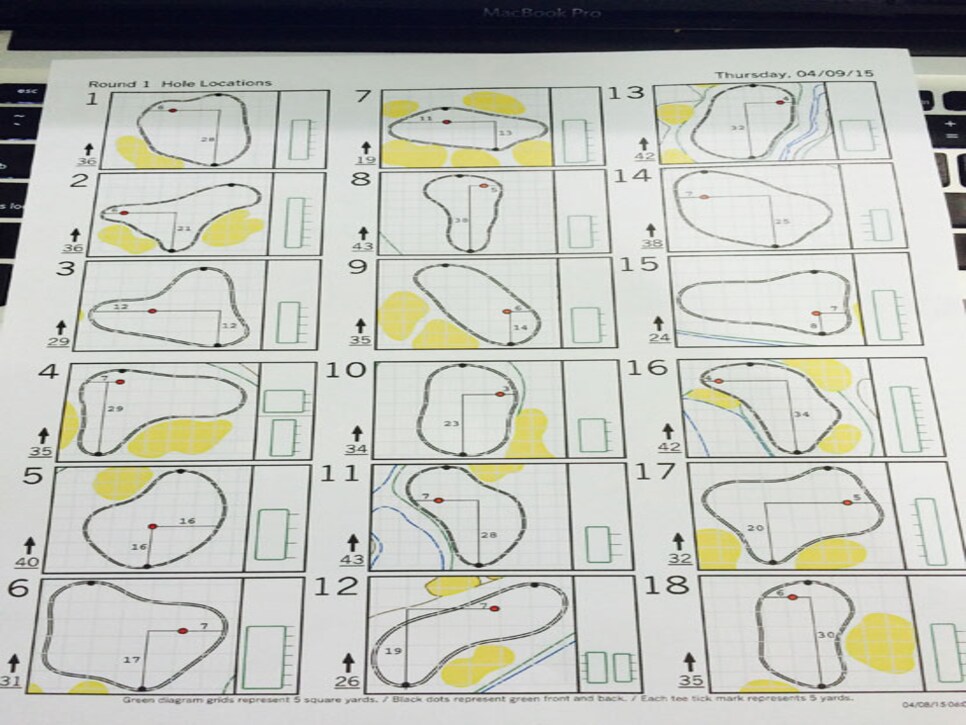 The fourth hole's back-left location isn't as difficult as when it's on the right side behind the big bunker, but it will make it play even longer than the 240 yards (by far Augusta National's longest par 3) it's listed as on the scorecard.
No. 6's pin is on a back-right plateau giving players a small landing area if they want to have a putt from the right level. Then there's Nos. 12 and 16, which will have similar pins to what we'll see on Sunday. No. 12 isn't as far right as its intimidating final round spot, but No. 16 being all the way in the back-left corner will make it more difficult for players to use the slope and get it close.
Of course, soft greens from rain earlier in the week will help the players, but expect most of the lower scoring to come from the course's longer holes.