The Loop
Masters announces changes to cut, qualifying
AUGUSTA, GA. -- There were no fireworks when Augusta National's Billy Payne met with the media Wednesday morning for the yearly chairman's press conference. With last August's announcement that Condi Rice and Darla Moore had become the club's first female members, the issue that annually fostered the most contentiousness had been defused.
"I hope the experience for Condi and Darla, as members of our club, has been every bit as rewarding and enjoyable for them over the last eight months as it has been for their fellow members," Payne said. "It's just awesome."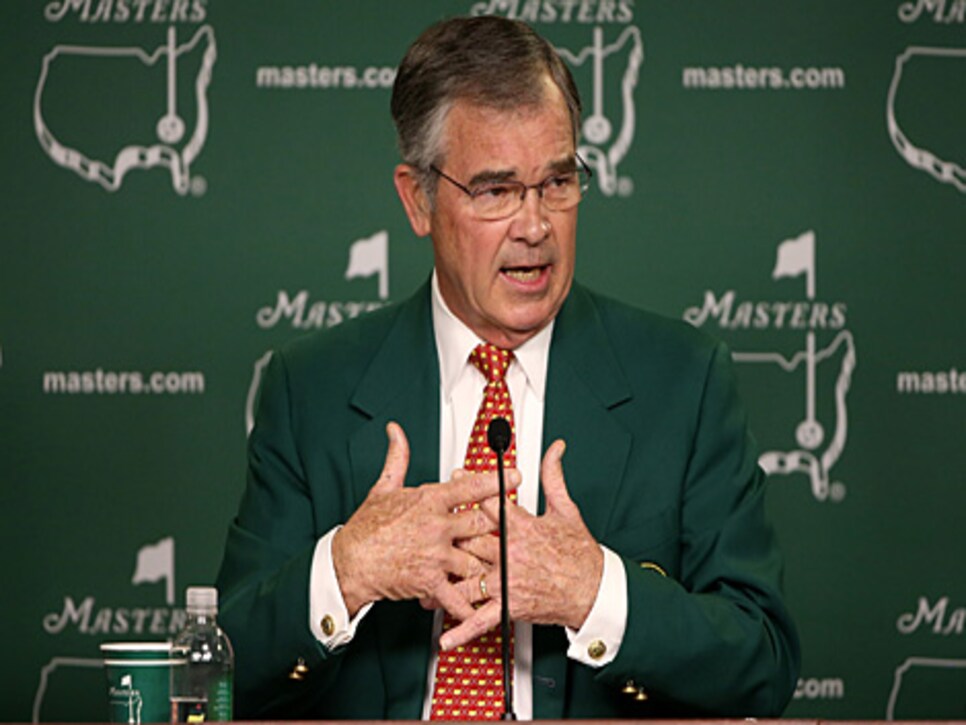 In lieu of controversy, Payne did provide some news. Notably, starting this week, the tournament would extend its 36-hole cut from the top 44 players and ties (in place since 1962) to the top 50 and ties, plus those within 10 of the lead.
"We believe offering more playing opportunities for the participants over the weekend is a positive for everyone involved," Payne said.
With the change in the structure of the PGA Tour calendar starting later this year, Payne said that the club also had decided to alter its qualification standards, offering winners of fall tour events that will start to receive full FedExCup points invitations in 2014. To accommodate the potential increase in the size of the field, only the top 12 finishes at the Masters will gain entry the next year (down from the top 16) while U.S. Open finishers in the top four rather than the top eight will be invited the following April. The exemption to the top 30 off the previous year's tour money list was eliminated.
The one true surprise from Payne came in the form of his response -- or lack thereof -- to the question on where the club stood on the anchoring ban proposed late last year by the USGA and R&A. The presumption entering the press conference was that Payne might give his opinion on the subject, perhaps even offering the deciding vote in the debate on the issue. Instead, he deferred on the matter, stating it would be "inappropriate for us to express an opinion" given that the governing bodies have yet to decide whether to go forward with the ban or not. Payne did say he hoped that "common ground" could be reached to "so that golf will continue under one set of rules."