Time for a drink
Masters 2022: Max Homa predicts under-par final round, shoots six-over, drags himself on Twitter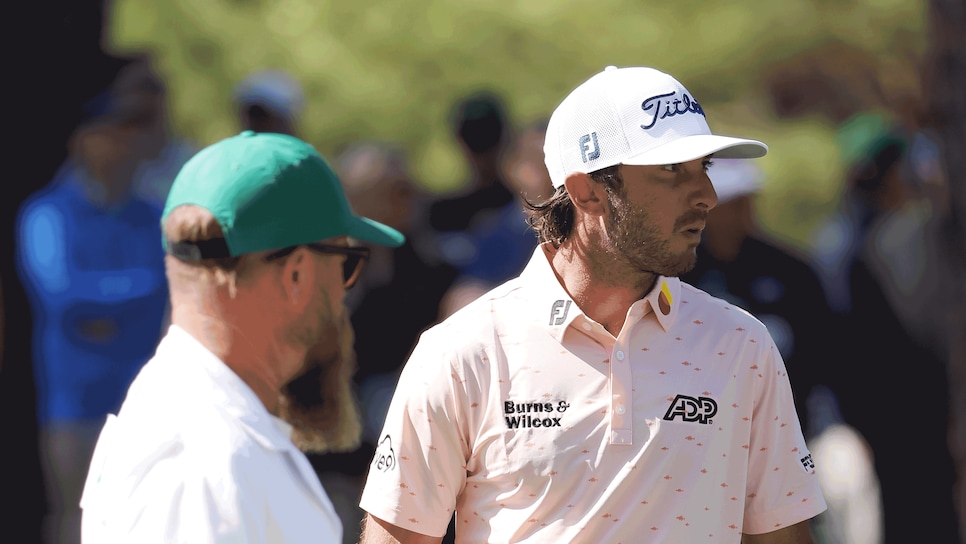 When we put an article together, oftentimes one of us will search Getty Images for a good photo from the most-recent round from the golfer-to-be-blogged-about. That's how things work around here. For Max Homa's Sunday at Augusta, there are four pictures to choose from. That is, what we call in the business, not a lot. Either the photographers following Homa got lost or his day was too uneventful to be documented.
Unfortunately, for Homa, it was the latter.
After making the cut at the Masters at three-over, Homa had a brutal five-over Saturday taking him out of contention. It happens, we all have those days. To be fair, if this particular writer were to shoot a five-over at Augusta National, it would be a miracle of epic proportions. Anyway, Homa wasn't going to win, but he could at least shoot to have a strong finish, get under par for the day, make a good deal of money and call it a weekend.
He called his shot, and then followed it up with … an even worse round.
Homa shot six-over in Round 4, which featured five bogeys and a double bogey. You know it's going to be a tough one when you double-bogey the second hole.
And yet, the intenet wunderkind and good-humor legend took it all in stride and followed up his prediction tweet with an acknowledgment of sorts.
It wasn't a performance to remember but the #PositiveVibesOnly mentality remains. That's all that really matters.