Home Game
Masters 2022: What's it like to wait 17 years to play at Augusta again? Luke List can't wait to find out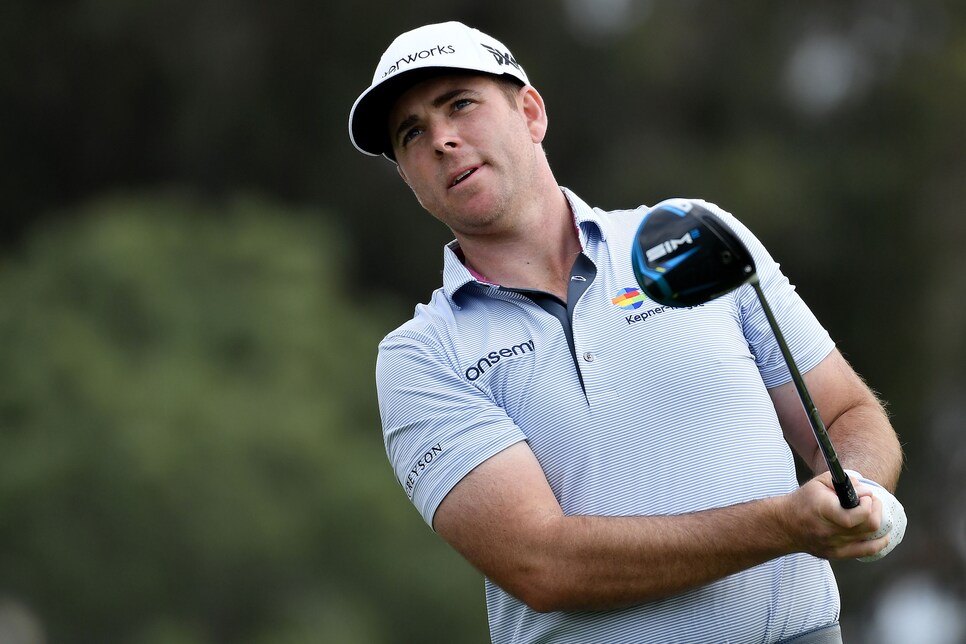 Luke List has traveled a long road, in miles as well as years, to get back to the Masters after making his debut as an amateur in 2005. Starting on Monday, he'll likely have the shortest daily commute to Magnolia Lane. Good planning? Well, sort of. But it has nothing to do with preparing for the first major of the year.
Sure, List has been hankering for a second shot at Augusta National Golf Club, and he finally found his way into the field again with his victory in January at the Farmers Insurance Open. But over the last four years there has been a growing sense of angst—and frustration—about not possessing the right credentials to get past the club's front gate the first full week of April. That feeling is impossible to shake off when you can find yourself driving on Washington Road, where the entrance to Augusta National is located, just about any day of the week.
Four years ago, List and his wife Chloe decided to move to Augusta, Ga., to raise their family. (They have two children.) Chloe happens to be an Augusta native, and her parents still reside there. Convenient from a family standpoint, but torture otherwise if you don't receive a Masters invitation.
"I've driven by Magnolia Lane hundreds of times. And, believe me, that's been a little tough," List, 37, said during the WGC-Dell Technologies Match Play. "Especially starting last fall. We moved to a new house, and it's kind of hard to not drive past it to get to the places I need to go. Before, I could sort of skirt around it to go practice at Champions Retreat or Augusta Country Club."
Without giving away the exact location of his residence, List revealed that, "I don't know if anyone has lived closer to Magnolia Lane who has played in the tournament."
How close? "Maybe three minutes. It will be a nice commute."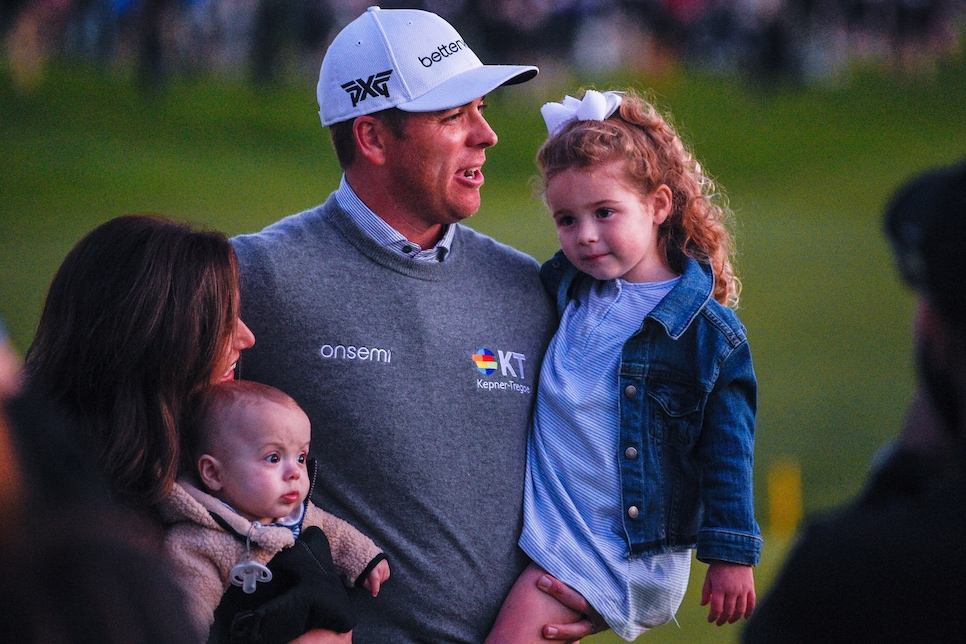 After more than 200 PGA Tour starts, List finally grabbed his first victory at the Farmers Insurance Open in January, and had an emotional celebration with his family.
Icon Sportswire
List's return to the tournament is notable given the long gap between his first and second appearances in the Masters. Seventeen years between Masters starts is the second longest stretch since 1960. (Bruce Fleischer, who played Augusta as an amateur, waited 23 years before qualifying again as a professional.)
Since he won at Torrey Pines with an inspired final-round 66, List has had the chance to make the short drive a few times for scouting sojourns that for other qualifiers—and past champions—are an investment of a day or two. He has played with members, most notably Jeff Knox, who often is pressed into service during Masters week as a non-competing marker should an odd number of players make the cut.
Before that, List figures he might have played Augusta twice in the last four years, purposely staying away, he said, "as kind of a selfish thing almost, using it as motivation to get back."
Before that there was his lone appearance in 2005 when he qualified after finishing runner-up to Ryan Moore in the 2004 U.S. Amateur at Winged Foot. List stayed in the Crow's Nest in the clubhouse that week, the traditional lodging for amateurs. A few years ago, he told the story of running out to dinner in shorts and a T-shirt and then found the urgency to almost run (remember, there is no running at Augusta!) through the clubhouse because it was Tuesday night and there was kind of a big gathering about to commence: the Champions Dinner.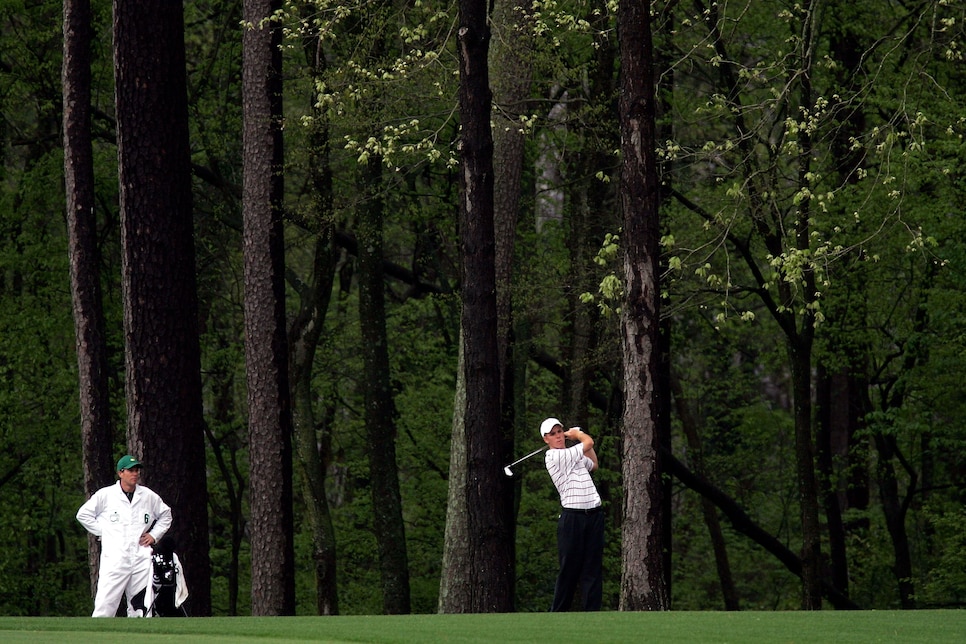 Luke List's runner-up finish at the 2004 U.S. Amateur earned him is previous Masters start as an amateur.
David Cannon
Next week, he'll be just as low-key, but in his own home as family and friends descend on Augusta. There is an important tournament to play, but he also wants to soak in the experience of sharing it with people he loves. His daughter, Ryann, will likely join him during the Par-3 Contest. Cookouts are planned. Also laughter. Hugs. And a feeling of a sense of accomplishment. "We'll keep it light," he said. I want to treat it as much as possible as a normal tournament week, but it's also a pretty cool moment for me and my family and friends, and we want to enjoy that experience together, so there is a balance there."
He's been pining for this for such a long time. Though he was born in Seattle, List has deep Georgia roots as well, growing up in Ringgold, just south of Chattanooga. He always marks his ball on the green with a Georgia-themed quarter. Keep it light? That might be more challenging for him than navigating the famous course.
"Ever since I was a kid I have been fascinated with Augusta. Obviously, most golfers will tell you that," he said. "But then living in Georgia and growing up there, it's just something that has been such a huge goal of mine to not want to have had just that one experience. If I wanted it too badly, so be it, but one reason I have felt that way is that I think I can play really well on that golf course. I did before as an amateur. Every year it was upsetting to me to not be there because I felt like I was missing out on the chance to be competitive in the Masters, and I truly believe I will play well there. That's been frustrating to me because I think I have all the tools to do well there."
In 2005, List, a four-time All-American at Vanderbilt University, did play quite well. With uneven rounds of 77-69-78-70—294, he finished T-33 and take home a silver medal for second low amateur.
'Every year it was upsetting to me to not be there because I felt like I was missing out on the chance to be competitive in the Masters, and I truly believe I will play well there. That's been frustrating to me because I think I have all the tools to do well there.'
—Luke List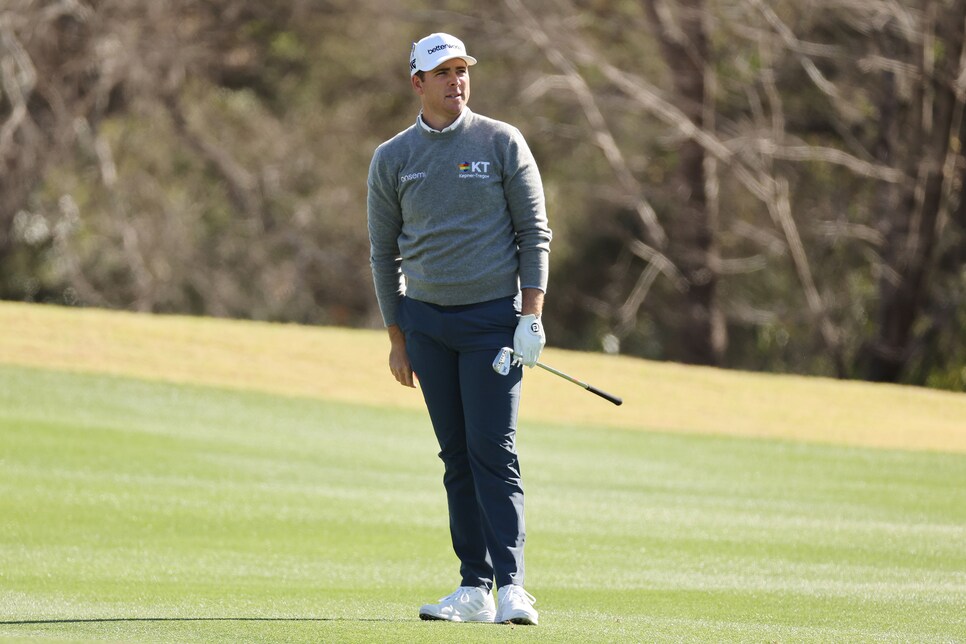 He's heard one question plenty in the intervening years: Did he think it might not happen, that he might not ever get back?
"You do think that. But then I always stopped myself," List said after a bit of hesitation. "If I didn't think I couldn't get back there—which means, if I didn't think I could win—then I probably shouldn't be playing on the tour. A lot of golf is attitude, and my attitude was always that I could find a way. And that is going to be important when I get there. I always feel it doesn't matter how you are swinging or if you are playing well, the best results come out when you have the right mindset."
Few are likely to have a better one than the local guy with the best drive of the week. Short and sweet. And satisfying.