Behind The Numbers
Masters 2022: Tiger Woods shows off Full Swing launch monitor built with his input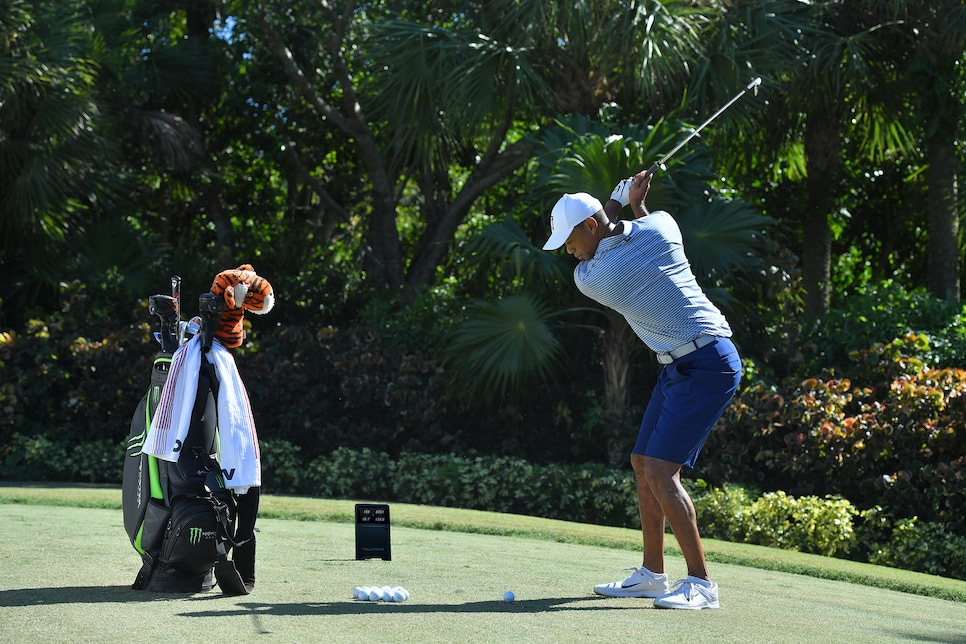 Tiger Woods' "game-time decision" on whether he tees it up Thursday in the Masters may depend a lot on his old school metrics of what he sees and feels on the driving range and the golf course, but he's not stuck back in 1997 by any means. Woods is sporting the very latest in modern tour player accessories, a launch monitor to track every swing he makes.
And it's not just any launch monitor, it's one Tiger helped design. Because, well, of course he would.
Seen during his practice session on Monday, Woods is using the Full Swing KIT launch monitor, which was introduced late last year by Full Swing Golf and is now available for purchase for indoor use, as well. Since 2015, Woods has been an endorser and investor in Full Swing Golf, a company that has a long established leadership position in the golf simulator market. The company has been working with Woods to develop a relatively affordable portable launch monitor for the last few years, and the finished device appeared in Woods' tweet last November where he hinted that he was "progressing nicely."
The Full Swing KIT launch monitor uses a Doppler radar-based technology to track ball flight. Trackman and FlightScope devices also are based on radar, while the other popular device among leading players is Foresight Sports' GCQuad, which is a high-speed camera-based system. According to Sports Business Journal, the Full Swing KIT uses a micro-Doppler radar technology developed by Ainstein. The Lawrence, Kan. company is known for radar sensors on self-driving vehicles and drones. The launch monitor tracks 16 data points, including ball speed, clubhead speed, launch angle, spin rate, face angle, ballflight apex, carry distance, total distance. Up to four of those metrics are displayed on an OLED screen on the relatively compact unit, which can be stored in a golf bag.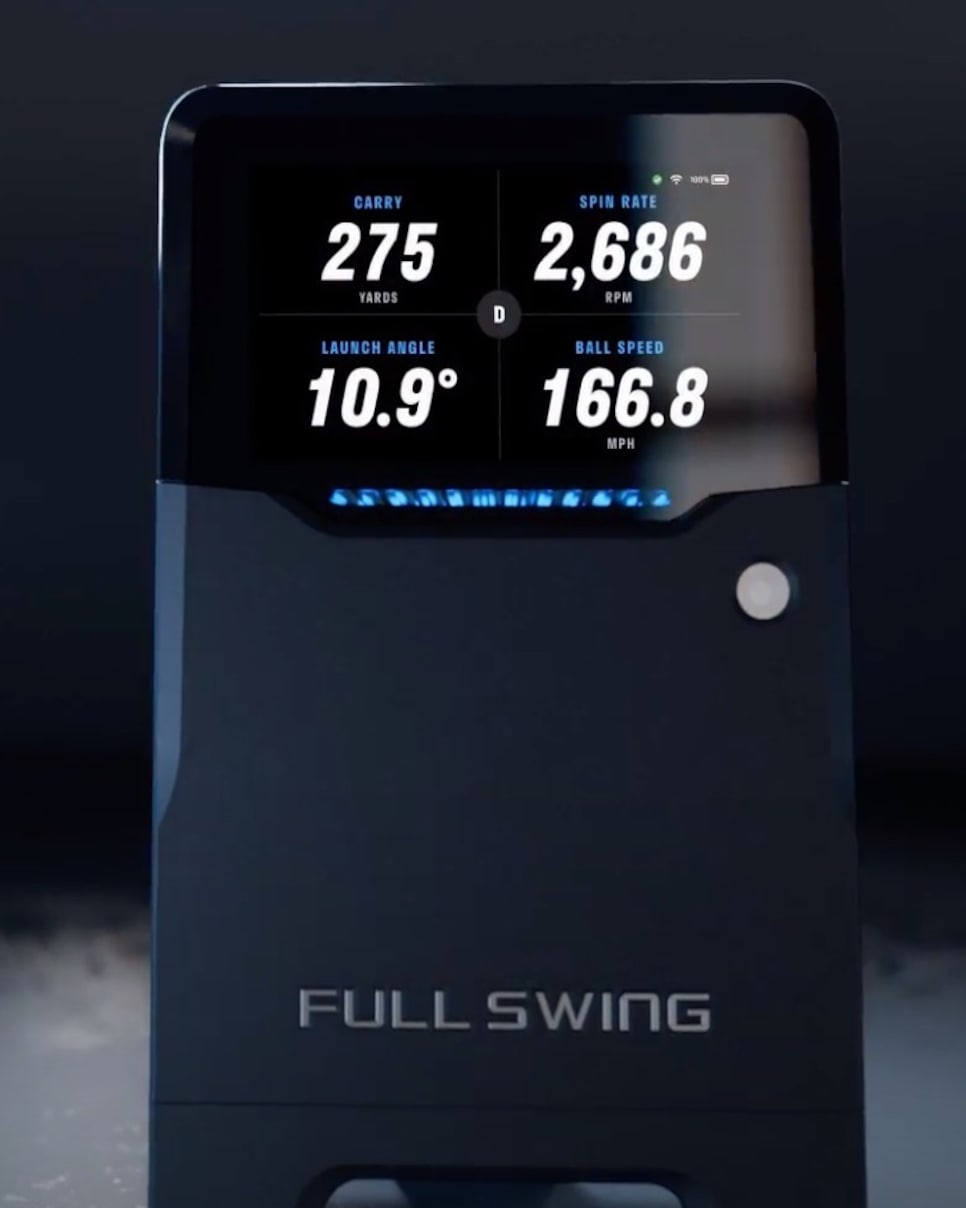 Pretty standard measurements and data, but what makes the Full Swing KIT a little different, and what was a key part of Woods' input, is its relatively affordable price of $4,000. By comparison, a Trackman 4 costs as much as $25,000, while a GCQuad runs $14,000. GCQuad has released a new unit, the GC3, that retails for $7,500, and has partnered with Bushnell to introduce the Launch Pro for $3,000. The SkyTrak indoor/outdoor launch monitor sells for $2,000, while FlightScope's Mevo+ is $1,800. One other intriguing bonus of the Full Swing KIT: A 4K camera records every swing, which then can be viewed on the app.
As nice as the price might be, Woods said he was consumed by the accuracy of the Full Swing KIT device, according to the company.
"I went in deep on this one working with Full Swing to make sure this was going to be the most powerful and consistent launch monitor that I could trust my game to and put my seal of approval on," said Woods, according to a statement from the company. "That meant once I couldn't test myself anymore, it was time to call in a team of people I trust to give me the trust on how it was performing, and we couldn't be happier."
Fair to say that if Woods tees it up for real this week, it's because he's happy with every aspect of his game, especially the numbers.