The Masters
Masters 2021: This hosel rocket/uber slice sums up Rory McIlroy's week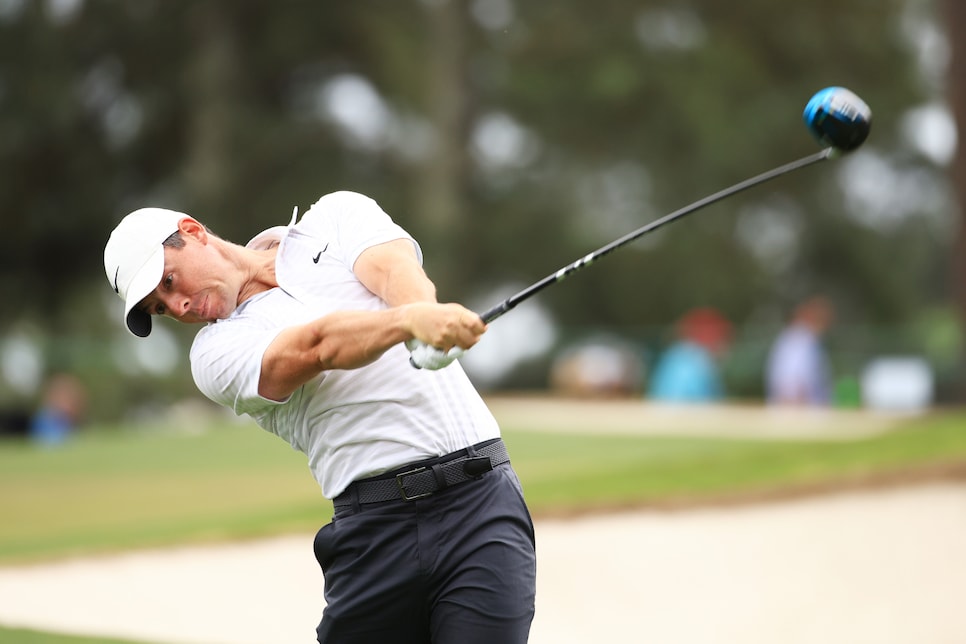 A player will make hundreds of strokes per tournament. Not every shot has a story attached, but some do, telling tales that encapsulate something greater than the swing that produced them. This is one of those shots.
Rory McIlroy was on the outside looking in through 27 holes at the 2021 Masters. The Ulsterman turned in a four-over 76 in Round 1 at Augusta National, and made the turn in 38 on Friday. With the projected cut at three over, the weekend wasn't totally out of reach for McIlroy, the second nine more than ready to facilitate one of McIlroy's famous Rory runs. But Mcilroy is a four-time major winner; his expectations are not to merely be teeing it up on Saturday. Besides, he had already told us his game was off and that this week was merely just another week in the process to get where he wants to go.
And nothing encapsulated that sentiment, and perhaps that McIlroy does indeed have a journey ahead, than his second shot at the 10th.
It might have been a hosel rocket. Or maybe an uber slice. All that matters it was way the heck right. And before you make the joke, no his father was not standing over there.
It was a lost ball for McIlroy, and his fourth and fifth weren't much better. He did drop a sidewinding 15-footer for double, but the second had sealed his fate.
What we've seen from McIlroy this week and at TPC Sawgrass might be disconcerting, but only a fool would bury McIlroy. He's too good, too cerebral, too tenacious for this play to last. He has plenty of days at Augusta National ahead. Unfortunately, those days won't come this weekend.