The Masters
Masters 2021: Augusta National confirms no Par 3 Contest for 2021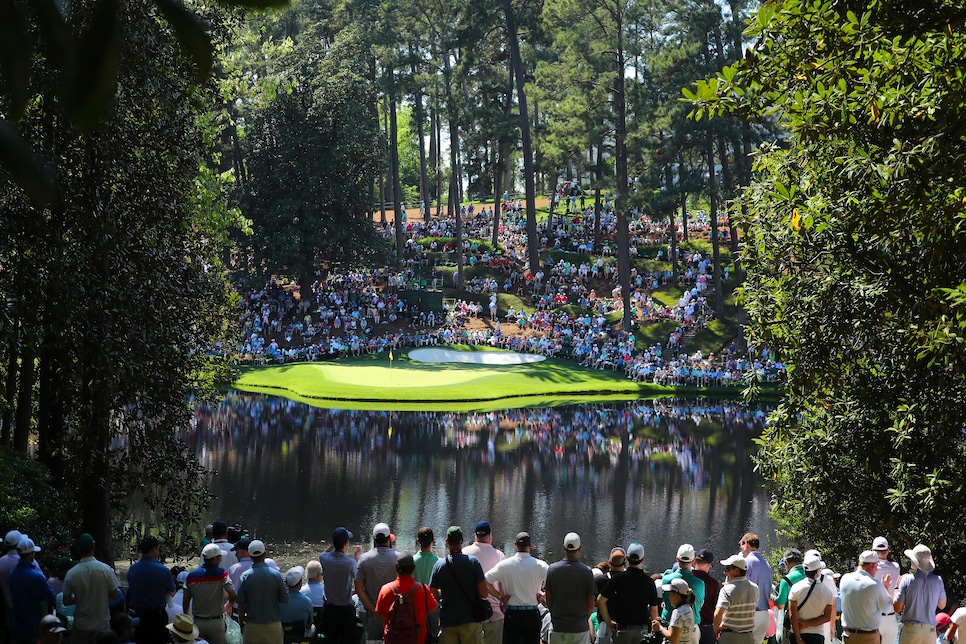 The Masters is returning to April following its November relocation. But one tradition will remain sidelined for another spring.
On Monday Augusta National confirmed its Wednesday Par 3 Contest will not be played this season.
"Due to social distancing protocols, the Par 3 Contest will not be conducted in 2021," an Augusta National spokesperson said. "It is our hope that this event will resume in 2022."
Augusta National's Par 3 course, designed by George Cobb and club co-founder Cliff Roberts, opened in the fall of 1958 to rave reviews. The nine-hole course was such a hit that it was incorporated into the Masters, with the inaugural Par 3 Contest won by Sam Snead in 1960. In the years since the Par 3 Contest has become one of the more popular rituals during tournament week. Aside from those playing in the Masters, the Par 3 is filled with retired legends making a victory lap of sorts, producing a nostalgic ambience to the proceedings.
The Par 3 Contest has also transformed into something resembling a "family day" for the players, many allowing friends or family to serve as their caddies (or in some instances, their proxy on the ninth tee box). Despite this sentiment, the Par 3 is also noted for its "curse," as no player has won the Par 3 and the Masters in the same year. Most Masters entrants will purposefully DQ at the Par-3 Contest, hoping to avoid the event's jinx. The last Par 3 winner, Matt Wallace, missed the cut with a 75 and 77 in 2019.
The Par 3 Contest was also canceled last year as the Masters was closed off to the public due to the COVID-19 pandemic. Augusta National has said it intends to host a limited number of patrons this year, although that figure has not been publicly announced yet.