History
Masters 2021: Lee Elder makes history again at Augusta National as an honorary starter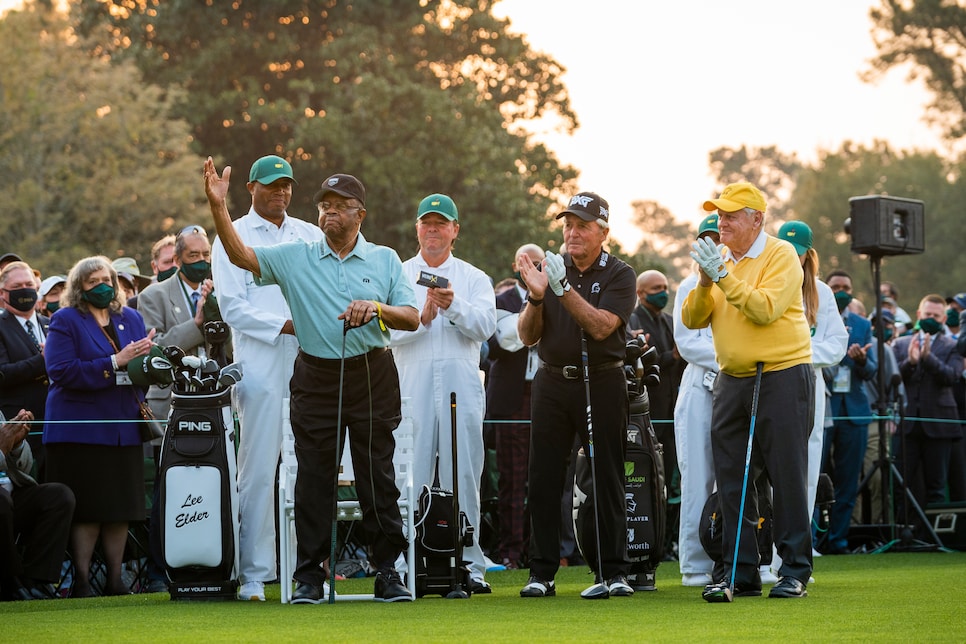 AUGUSTA, Ga. — Lee Elder didn't hit a shot, but he didn't have to. For Elder's impact on the game of golf—and on the Masters—runs far deeper than a drive down the middle.
The first Black man to play in the Masters was honored at Augusta National on Thursday morning, when he joined Jack Nicklaus and Gary Player for the ceremonial first tee shot to kick off the 2021 Masters Tournament.
Elder, 86, made history in 1975 when he played in the Masters, a black man competing at a club with an unfortunate history of exclusion.
"And in doing so," said club chairman Fred Ridley, "he blazed a trail that will inspire the game of golf and future generations of players."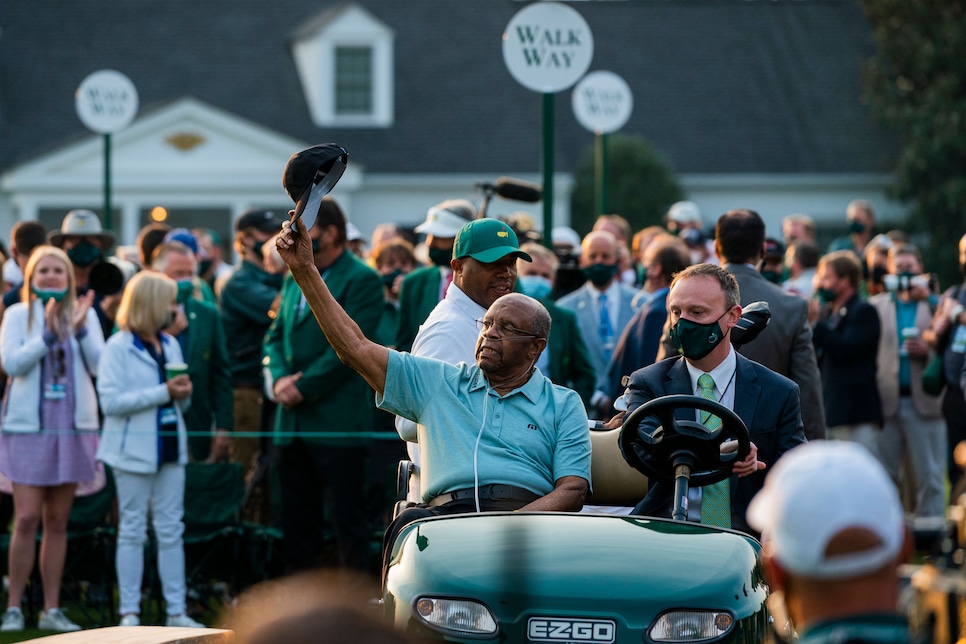 The warm Georgia sun peaked through the trees as three legends of the game gathered on the first tee box. Masters champions Phil Mickelson and Bubba Watson, as well as Cameron Champ, gathered round to witness the awe-inspiring moment. So did guests from Paine College, a historically black institution just down the road in Augusta where Elder received an honorary degree earlier this week and where there are golf scholarships offered in his name, and multiple Black golf professionals from the PGA of America.
"They undoubtedly were inspired by Lee Elder," Ridley said, "and his message that the game of golf belongs to everyone. Today, Lee Elder will inspire us and make history once more. Not with the drive, but with his presence, strength and character."
Elder, who is physically unable to hit a golf shot, then used a driver as a cane to stand up and received rousing applause from the healthy gathering of patrons surrounding the first tee box.
"For me and my family, I think it was one of the most emotional experiences that I have ever witnessed or been involved in," Elder said. "It is certainly something that I will cherish for the rest of my life."
Next up was the indefatigable Player, 85, who striped one down the center. After him came Nicklaus, 81 and the winner of a record six Masters, who followed suit with a tight draw that found the short grass.
And, with that, the 2021 Masters officially began.