Stats
Masters 2021: The 6 most intriguing stats from Friday at Augusta National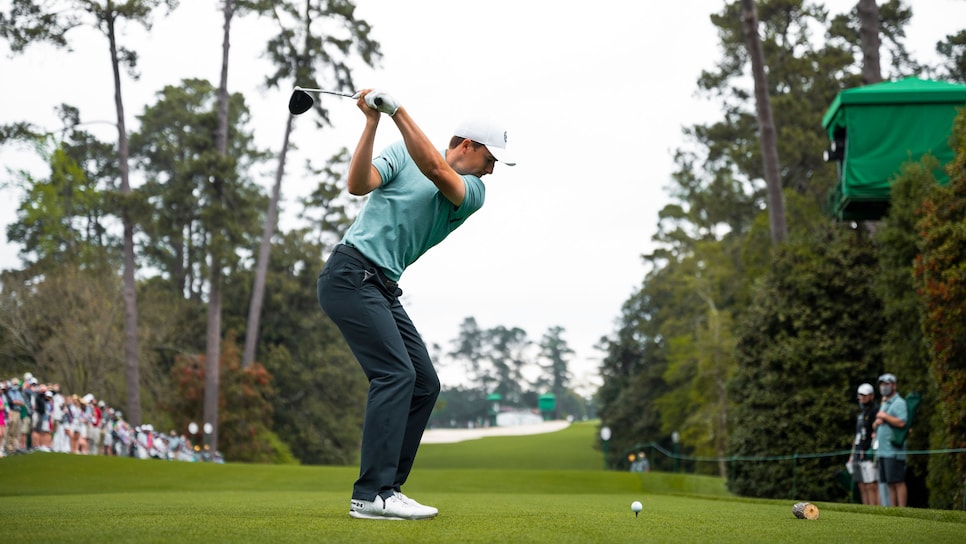 Jordan Spieth hits his tee shot on the 18th hole during Friday's second round.
JD Cuban
Friday's second round of the Masters proved to be a much easier time for the players than Thursday, as softer conditions helped lower scores. Still, others struggled. Accordingly, whether the numbers were small or large, there was plenty of interest to decipher by day's end. Here's a look at six stats that stood out:
No power, no problem
It is firmly believed that power off the tee is a requisite for success at the Masters, and certainly seeing names such as Justin Thomas (318 yards), Tony Finau (309.25) and Cameron Champ (333.25 and leading the field in distance) residing in the top 10 in driving distance would seem to feed that assertion . But this year those lacking some pop not only are in the mix at the halfway point, but occupy the top five spots on the leader board. For while 28 players are averaging over 300 yards, none of the top five are. Justin Rose is at a mere 292.25 yards. Will Zalatoris at 299; Brian Harman at 292; Marc Leishman at 295 and Jordan Spieth at 295.25. Now, 290-plus isn't short. But it's not dismantling long, either.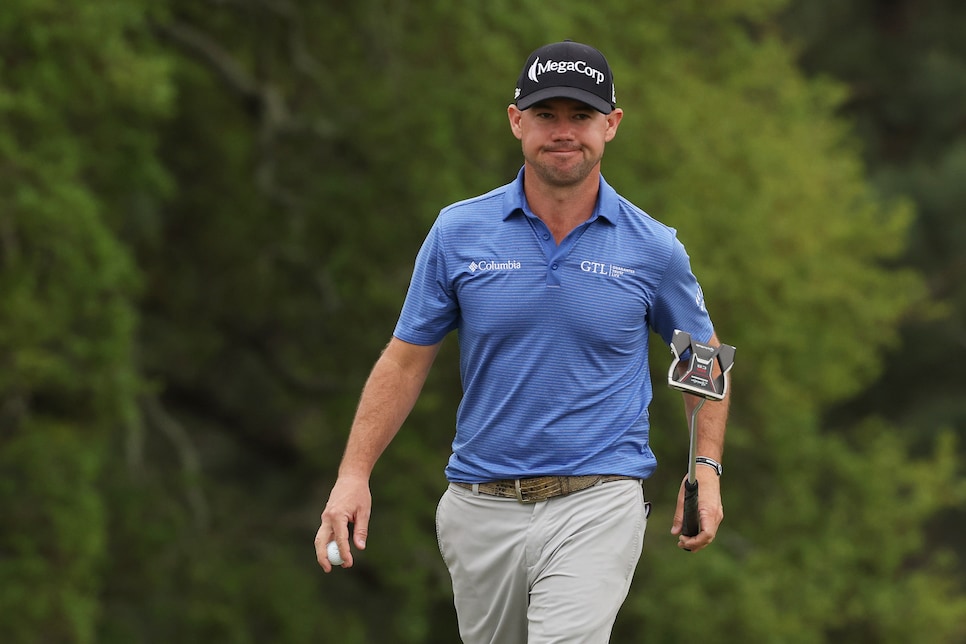 Brian Harman reacts to his birdie on the 18th green during the second round of the Masters.
Kevin C. Cox
Back-to-back breakthrough for Harman
Speaking of Harman, this is his 19th start in a major championship and the first time he has managed to begin one with two rounds in the 60s, carding a pair of 69s. Of course, posting two rounds in the 60s requires you get the first one and the talented lefty has not done that very often, as Thursday's 69 was just his fifth opening round in a major. The closest Harman came to doing it was at the 2017 U.S. Open when he opened 67-70 en route to finishing T-2 at Erin Hills.
Reversal of fortune
A day after Augusta National beat down the majority of players in the field, the layout showed its kinder, gentler side on Friday. How friendly were the confines? Consider that the 72.33 scoring average compared to Thursday's 74.52 was the largest positive difference from round one to round two since 2000, when players struggled to a 75.589 average in round one and came back with a 72.645 average, an improvement of nearly three strokes.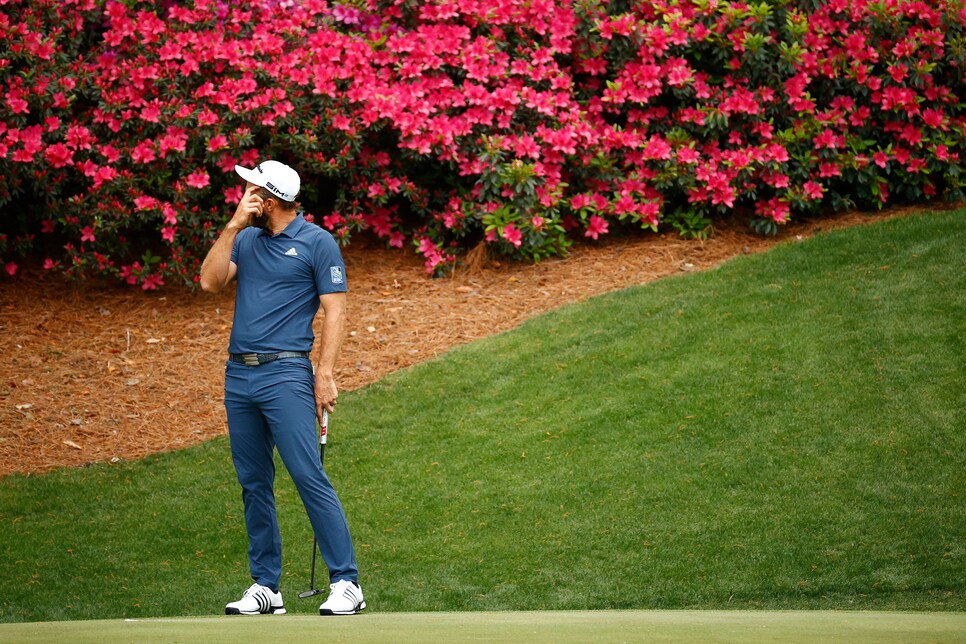 Dustin Johnson reacts on the 13th green during the second round of the Masters.
Jared C. Tilton
No weekend for Dustin
It was a disappointing Masters for Dustin Johnson, who now has to stick around for two days to drape the green jacket on the next Masters champion. Johnson missed the cut by two with rounds of 74-75, but he is far from the only winner to not make it to the weekend. Since the 36-hole cut was instituted at the Masters in 1957, 11 other champions took a seat over the final 36 holes, including names such as Jack Nicklaus (who was the first champion to do so in 1967), Ben Crenshaw (1996), Nick Faldo (1997) and Sergio Garcia, who gave it 81-78 in 2018. Then there's two-time Masters champion Seve Ballesteros, who did it not once, but after both his wins, missing in 1981 and 1984. The latter was particularly galling as he fell one short of playing the weekend after getting hit with a penalty for grounding his club in the hazard on the 13th hole.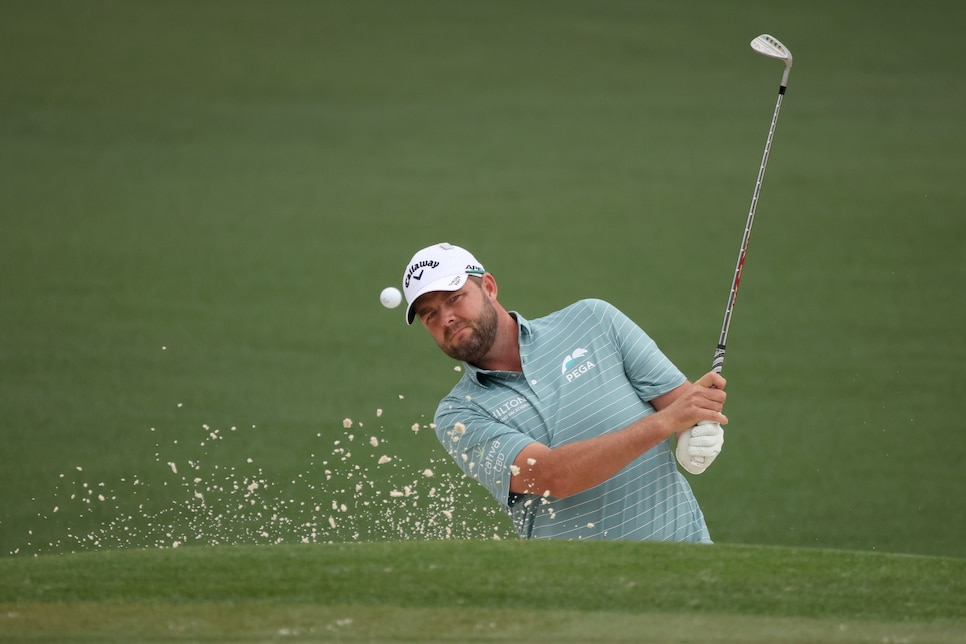 Marc Leishman plays a shot from a bunker on the second hole during the second round of the Masters.
Kevin C. Cox
Leishman's opposite day
Marc Leishman has had some success at the Masters, with a T-4 in 2013 along with a ninth-place showing and a T-13 in two of the last three years. But almost without exception, Leishman gets off to a fast start at Augusta National (70.88 scoring average in round one) then gives it back on Friday (74.13 average). This year, however, the Australian did the reverse, opening with a 72 before firing a five-under 67 to stand T-4 after 36 holes.
How far back is too far?
Players grinding to make the cut on the three-over-par number needn't have worked so hard. Same for those at two over and, barring a miracle, those at one over or even par. Sure, Augusta National is a nice place to go for a walk, but history says those players have zero chance of winning. Only once in tournament history has a player come from more than six off the pace to win. That was Jack Burke Jr., who rallied from eight back in 1956 in some of the fiercest winds in tournament history. Those six behind, however, take heart. Seven times a comeback from that deficit has occurred, the most recent being Charl Schwartzel in 2011. So, for Tyrrell Hatton, Webb Simpson and, yes, Schwartzel, hang in there.