News
Masters 2020: Tiger Woods just had the worst hole of his career with a 10 (Yes, TEN) on No. 12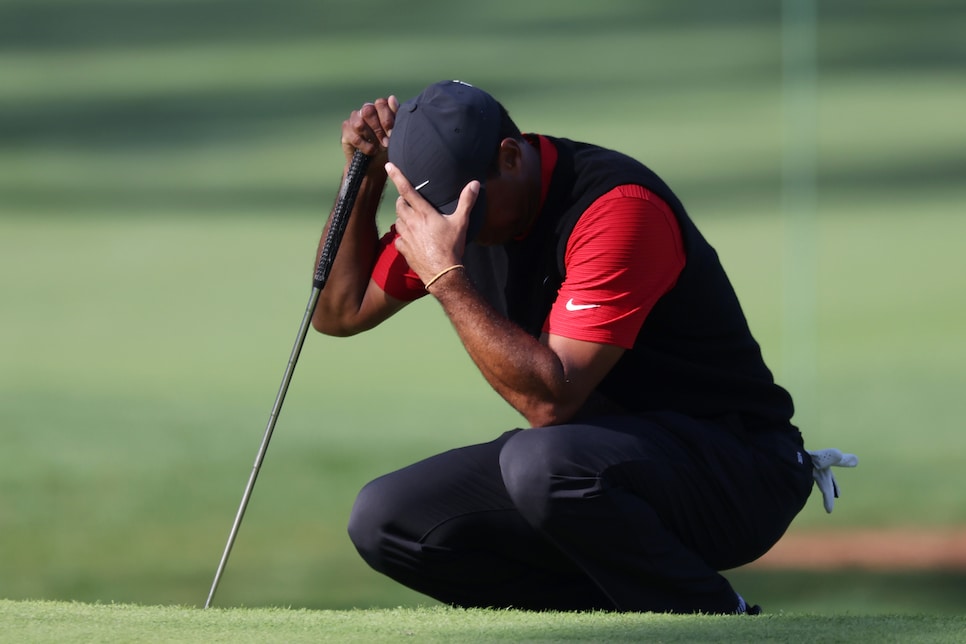 Tiger Woods' chances of winning a record-tying sixth green jacket were dashed long before he teed off in Sunday's final round. That didn't make what he did during his latest tour around Amen Corner any less shocking.
On a day when golf fans were buzzing about Augusta National changing the traditional easy pin position on the par-3 16th, the usual back-right hole location on No. 12 was still there. And still wreaking havoc.
But while it was those around Woods who struggled on the hole during the final round in 2019, it was Woods himself on Sunday. First, a tee shot that spun off the green and into Rae's Creek. Then after a drop, a second ball that didn't have enough on it and wound up wet. From there, somehow, things got worse.
His fifth went long and ended up in a difficult spot in the back bunker. Woods blasted out and back into the water. If you're keeping track, that's an entire sleeve of Bridgestones deposited in Rae's Creek.
CBS mercifully cut away at this point, but moments later Jim Nantz provided an update on the final damage. Woods had dropped again, popped one on the green finally and two-putted for a 10. Yep, a TEN. Here's what his shot tracker looked like: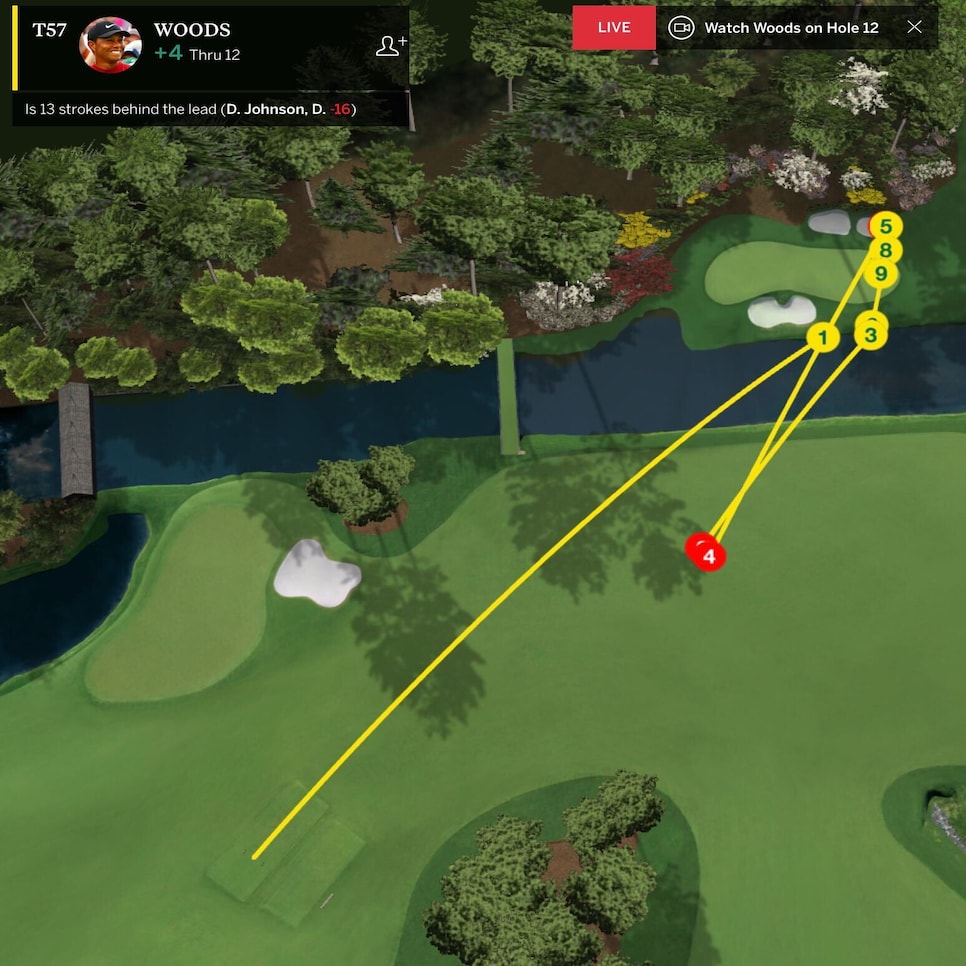 Despite reaching double-digits on a single hole for the first time in his professional career, Woods didn't match the record for highest score on the famed par 3. That still belongs to Tom Weiskopf, who made a 13 there in the first round of the 1980 Masters.
With the stunning 10, Tiger tumbled from three under to four over for the tournament. Of course, if you're a fan of the 15-time major champ, you're just happy this didn't happen 19 months ago.