News
Masters 2018: The best player in the field from every country competing at Augusta National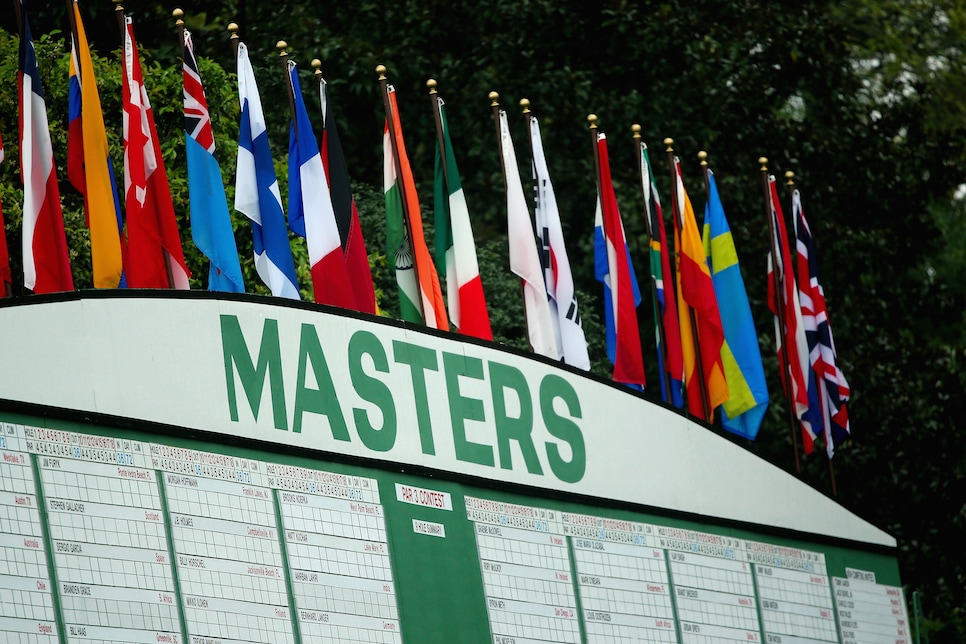 Photo By: Andrew Redington
There are any number of traditions commonly associated with the Masters: driving down Magnolia Lane, slipping on the green jacket, the Champions Dinner, amateurs staying at the Crows Nest, the Par 3 Contest to name a few. Yet one that doesn't come as quickly to mind is something officials at Augusta National Golf Club have long taken much pride in: the international flavor of the tournament field.
Indeed, when Bobby Jones and Clifford Roberts were in the nascent stages of putting on the tournament, they consciously set out to create an event that didn't simply have national interest but attracted the best players from around the world. Club archives show Jones identified 33 players from England, France, Canada, Japan and Argentina he hoped would play in the first event in 1934.
Since the tournaments inception, golfers from 40 foreign countries have competed in the Masters, with at least one international golfer in the field every year except for 1946. More than 370 international players have posted scores in the event, with 15 winning the green jacket on 22 occasions, including three of the last five.
This year's Masters is no different; players representing 23 countries are in the field. It got us asking a simple but intriguing question: Who is the best player from each country in the field? In instances where there's only one player, the choice is simple. But for other countries, narrowing it down to pne was a little more challenging.
ARGENTINA
Players in the 2018 Masters field: 1
Best player: Angel Cabrera
The 2009 Masters champion, now 48, doesn't play much competitive golf any more, but his record at Augusta is strong: six top-10s in 18 starts, including the win and the 2013 playoff loss to Adam Scott.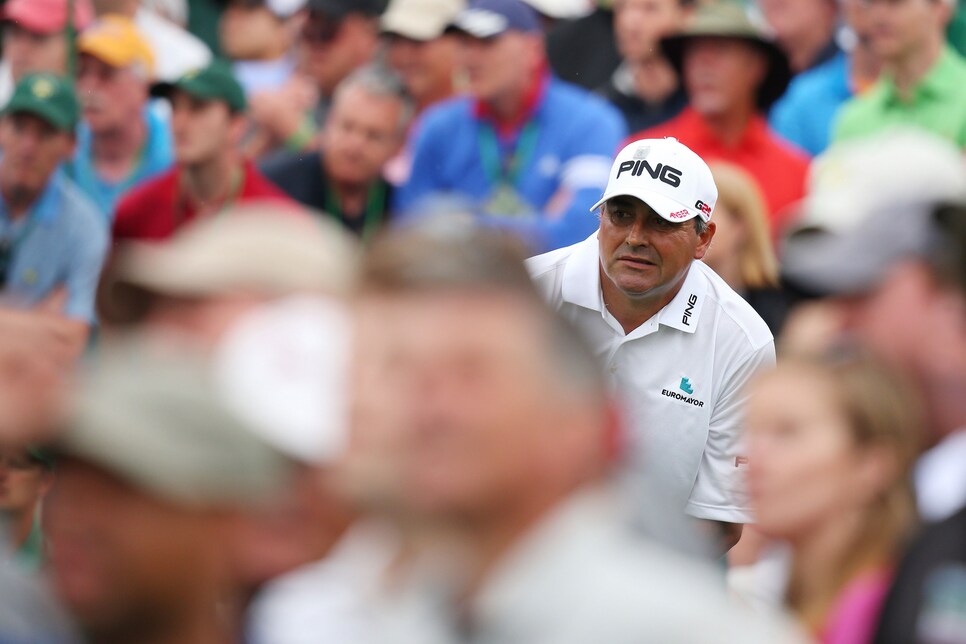 Mike Ehrmann/Getty Images
AUSTRALIA
Players in the 2018 Masters field: 4
Best player: Jason Day
He's 12th on the World Ranking and comes to Augusta with some momentum, having won at Torrey Pines and finished second at Pebble Beach earlier this year. Day has come close to winning a green jacket in the past, with a T-2 in 2011, a third in 2013, a T-10 in 2016, and except for a WD in 2012, never missing the cut in seven starts. Impressively in 29 appearances in all majors, Day has 14 top-10s.
Others in the field: Marc Leishman, Adam Scott, Cameron Smith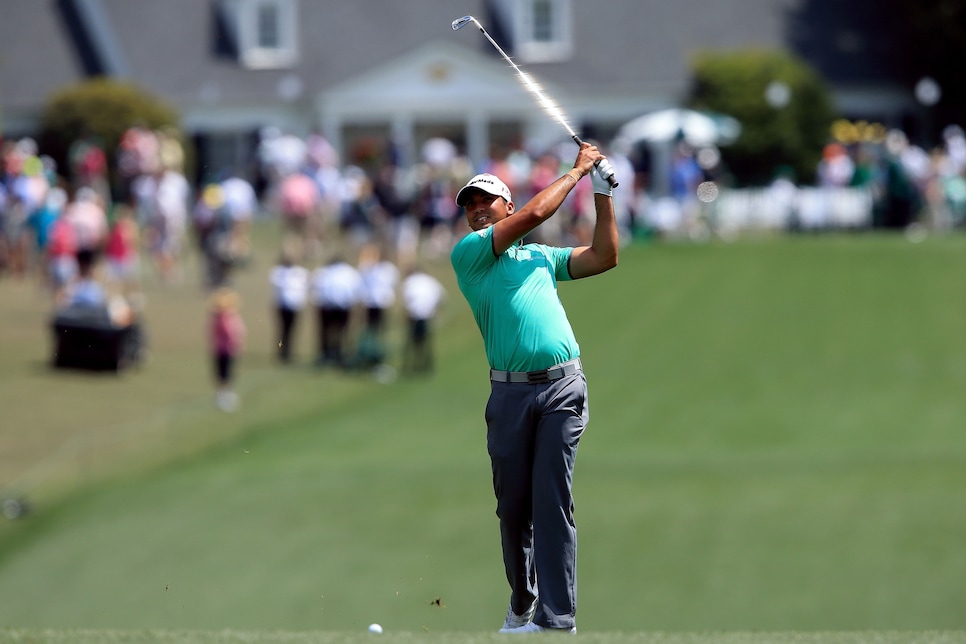 AUSTRIA
Players in the 2018 Masters field: 1
Best player: Bernd Wiesberger
He was the first Austrian to ever play in the Masters when he made his debut in 2015. Wiesberger has yet to miss a cut in three starts although his best showing is only a T-22.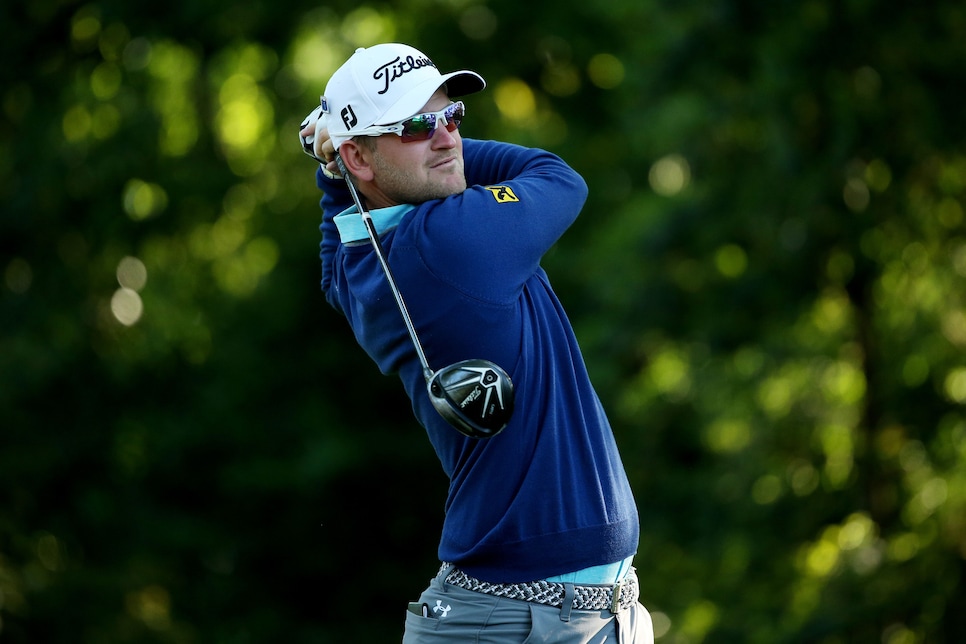 Andrew Redington/Getty Images
BELGIUM
Players in the 2018 Masters field: 1
Best player: Thomas Pieters
A T-4 in his Masters debut a year ago suggests the working theory that Pieters' game is well suited for Augusta just might be true. He's only the third Belgium player ever to compete in the tournament (Flory Van Donck in 1958 and Nicolas Colsaerts in 2013), and he'll be the first to make a second trip next week.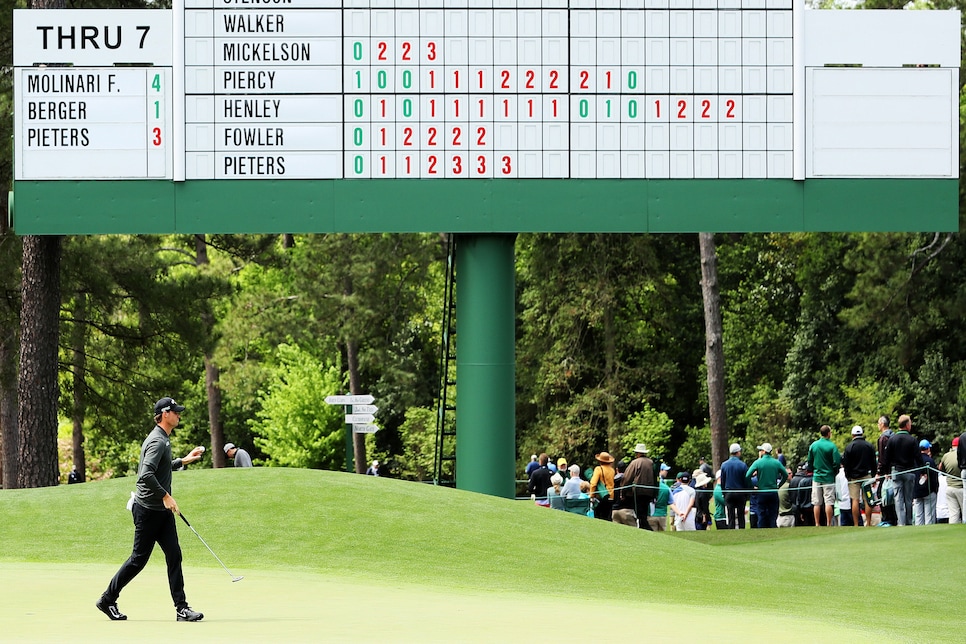 Andrew Redington/Getty Images
CANADA
Players in the 2018 Masters field: 2
Best player: Adam Hadwin
Like many of his countrymen, Hadwin is quick to note the historic importance of Weir's 2003 victory at Augusta in terms of the inspiration it provided young Canadian players. Hadwin had a respectable T-36 finish in his debut at the Masters last year.
Others in the field: Mike Weir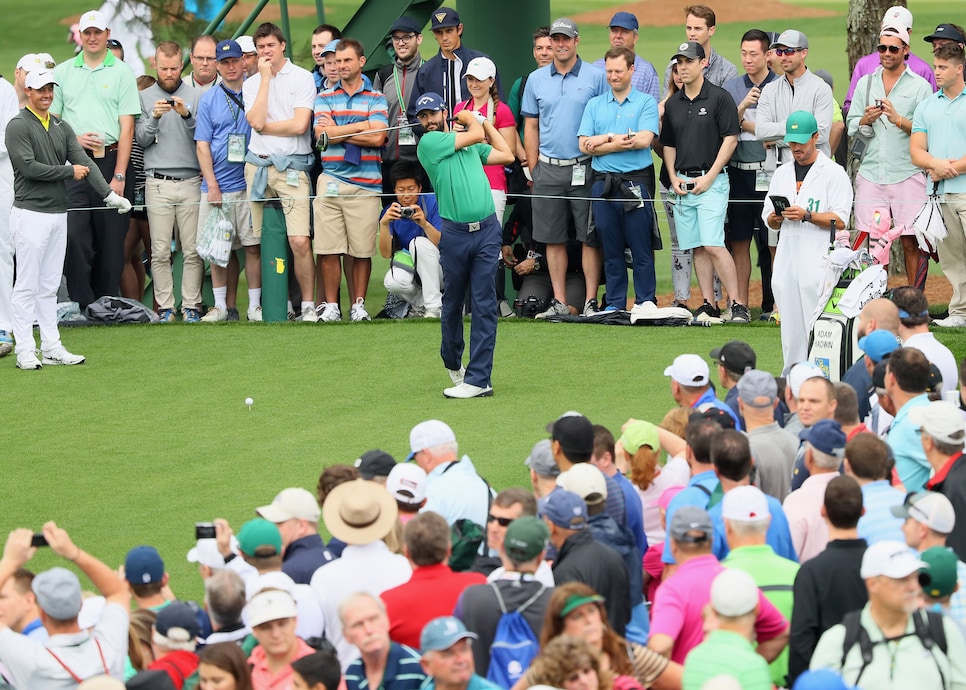 Andrew Redington/Getty Images
CHILE
Players in the 2018 Masters field: 1
Best player: Joaquin Niemann (a)
At 19 and the top-ranked amateur in the world, Niemann is considered a star on the rise. His plans to turn pro this spring were gladly put on hold until after the Masters when he won the Latin America Amateur in January and earned his Augusta invite. He's only the fourth Chilean player to compete in the Masters, and has a good shot at being the first to make the cut.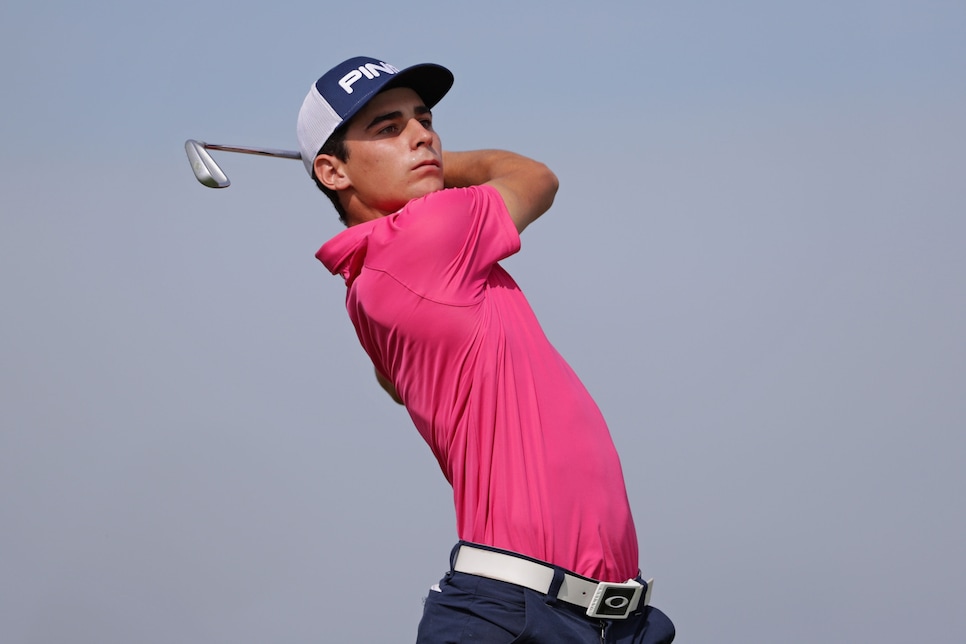 Streeter Lecka/Getty Images
CHINA
Players in the 2018 Masters field: 2
Best player: Li Haotong For a country looking for a men's breakout star to help spur popularity in the sport, Li might be the one. Just 22, he got his first bit of major attention last summer when he shot a 63 in the final round of the Open Championship at Birkdale to claim a third-place finish. He proved he wasn't scared of the big moment earlier this year at the Dubai Desert Classic, when he played in the final group with Rory McIlroy and held off the four-time major winner with a closing 69.
Others in the field: Lin Yuxin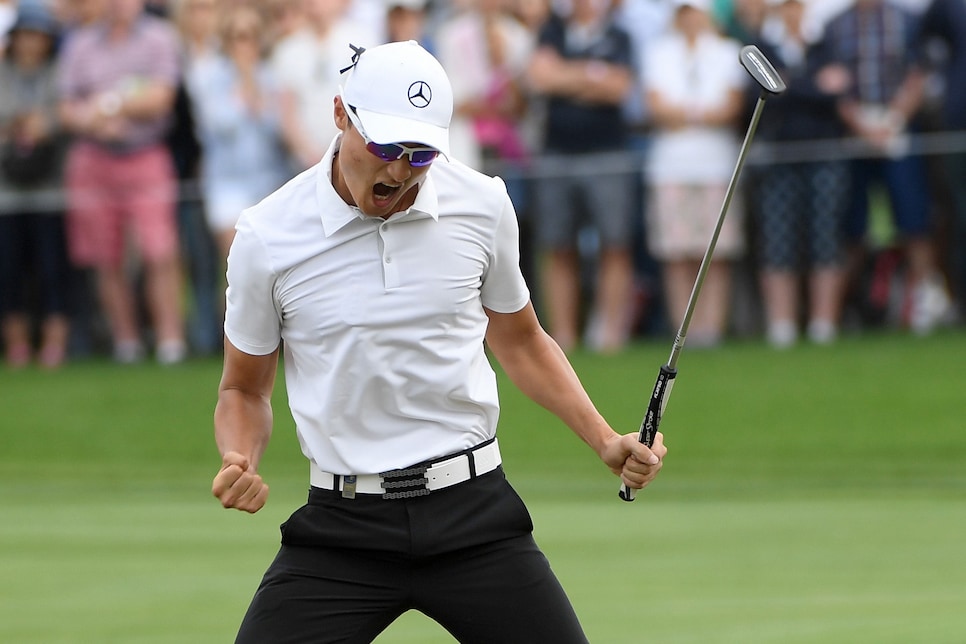 Ross Kinnaird/Getty Images
ENGLAND
Players in the 2018 Masters field: 8
Best player: Justin Rose
There are any number of good choices among the Englishmen in this year's Masters field, but we'll take Rose for two reasons: 1) He has 13 top-10 finishes in his last 15 starts on the PGA or European Tours dating back to last September, and 2) he's finished in the top 10 or better in four of his last six Masters. Avenging his hard-luck playoff lost a year ago seems like good motivation.
Others in the field: Paul Casey, Harry Ellis (a), Ross Fisher, Tommy Fleetwood, Matthew Fitzpatrick, Tyrrell Hatton, Justin Rose, Danny Willett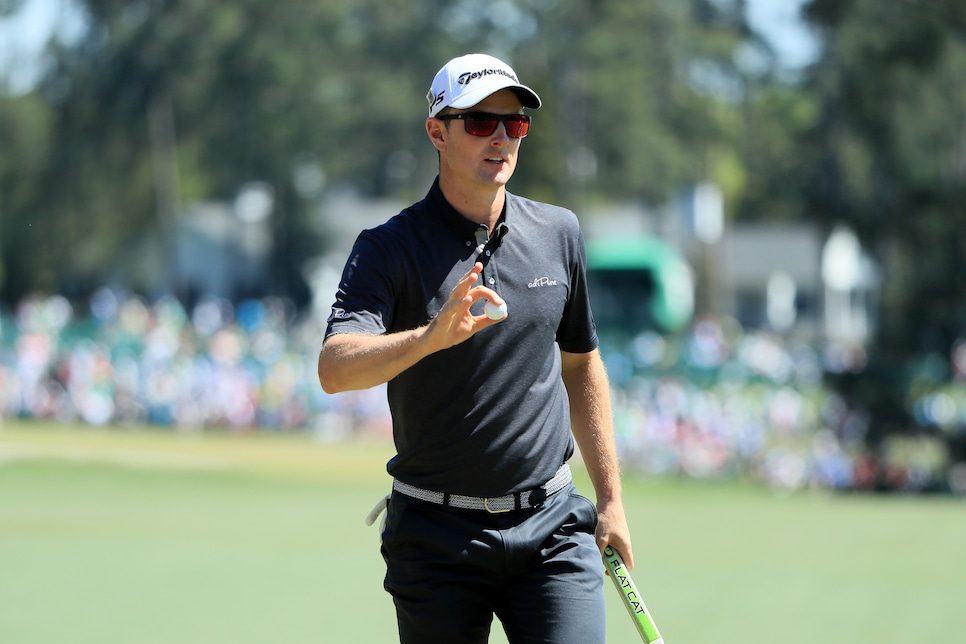 FIJI
Players in the 2018 Masters field: 1
Best player: Vijay Singh
At 55, Singh has made the transition to senior golf, winning twice on the PGA Tour Champions. His legendary work ethic remains, but age seems to be creeping up on him at Augusta, where he's missed the cut four of his last eight starts and finished no better than T-27 in the others.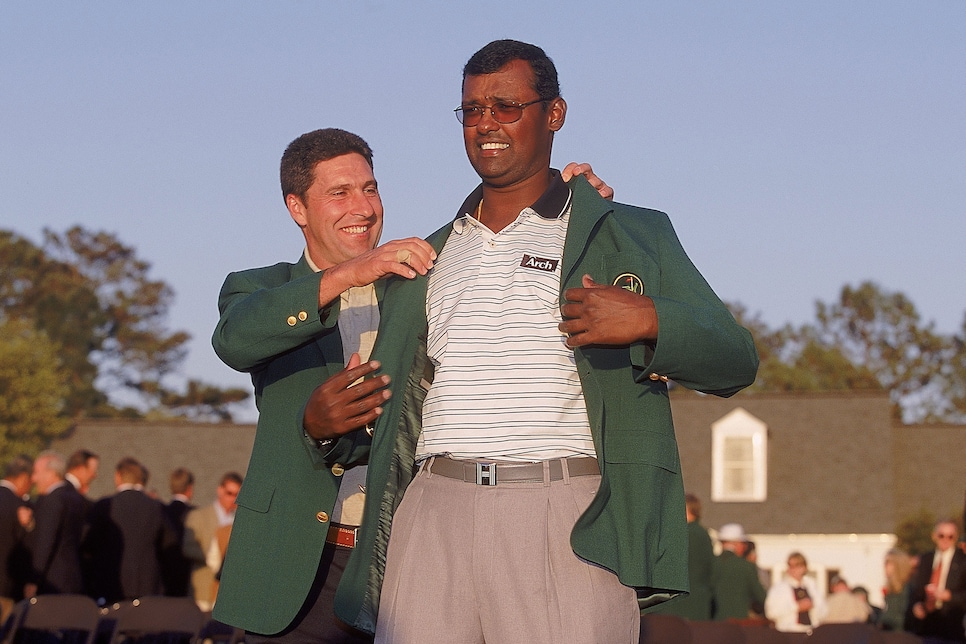 GERMANY
Players in the 2018 Masters field: 2
Best player: Bernhard Langer
With Martin Kaymer nursing an injured wrist and uncertain if he'll actually play in this year's Masters, Langer gets the nod here. Although given his impressive record at Augusta—besides two wins, Langer was in contention at age 56 in 2014—he might have even been our choice with a healthy Kaymer.
Others in the field: Martin Kaymer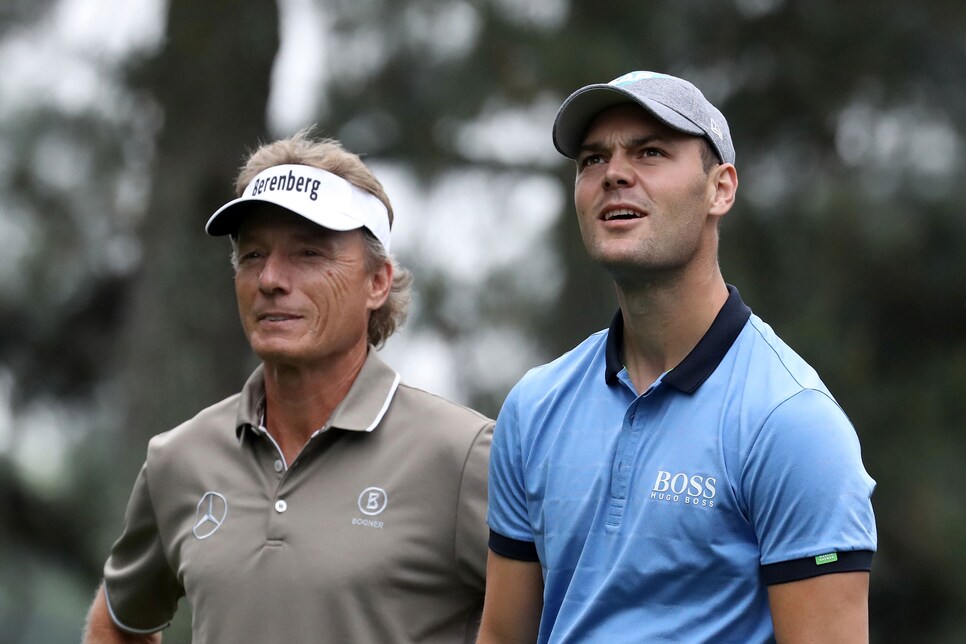 INDIA
Players in the 2018 Masters field: 1
Best player: Shubhankar Sharma
"Big Sharma" had quickly drawn a cult-like following (a la Andrew "Beef" Johnston in 2016) after winning twice on the European Tour in an eight-week span from December to February to rise from outside the top 500 in the world to 68th. Apparently you can count officials with Augusta National them, after extending a special invitation for the 21-year-old to play in the tournament in March, the first such invite since 2013.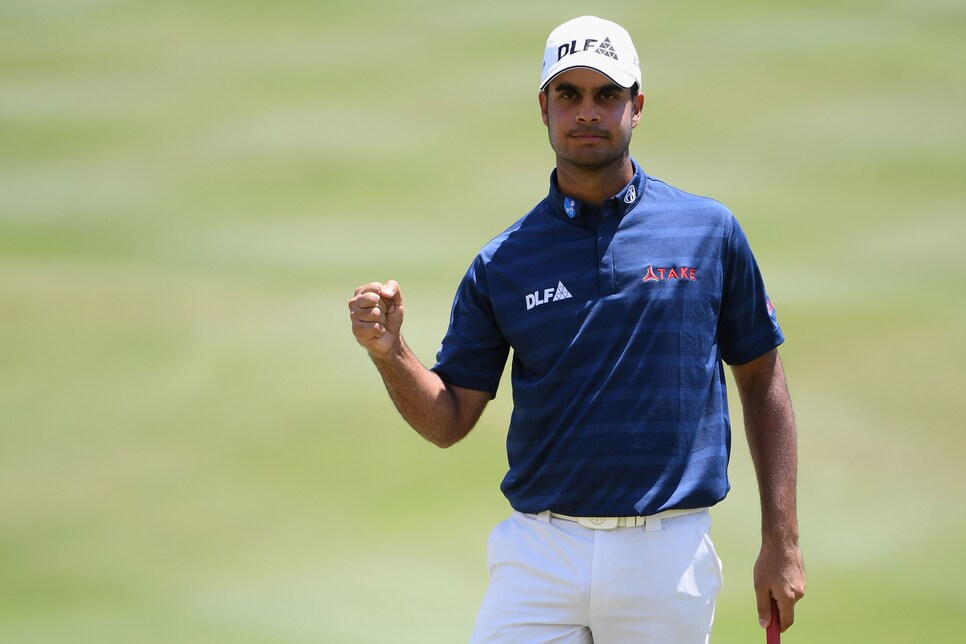 Ross Kinnaird/Getty Images
ITALY
Players in the 2018 Masters field: 1
Best player: Francesco Molinari
Molinari has passed Costantino Rocca for the most Masters starts by an Italian as he makes his seventh appearance this year. But Rocca's T-5 in 1997 remains the best finish by an Italian, giving Molinari something else to shoot at this year.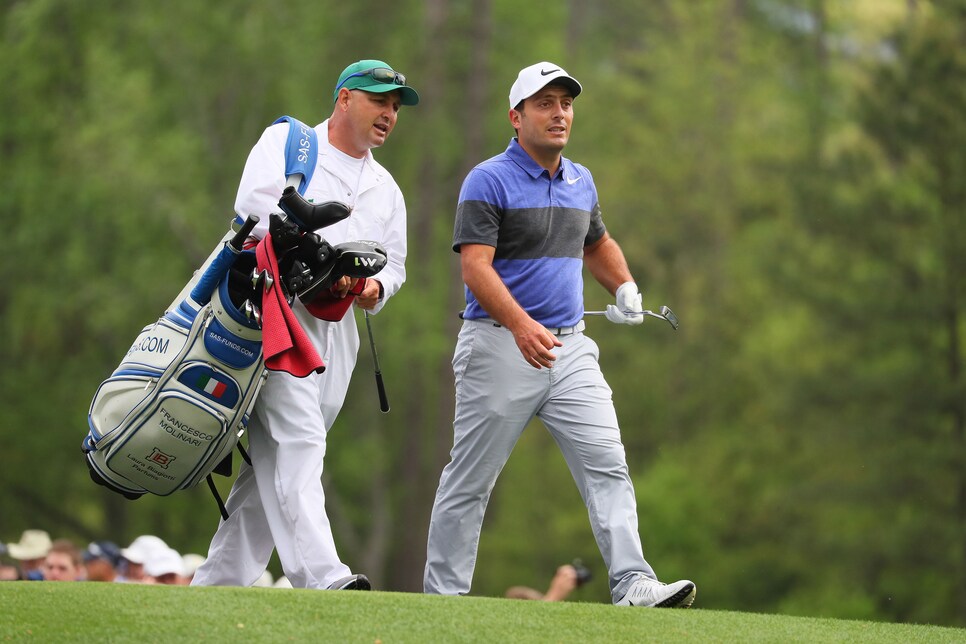 Andrew Redington/Getty Images
JAPAN
Players in the 2018 Masters field: 4
Best player: Hideki Matsuyama
There's been lots of speculation about what it might mean for Japan if one of its own were to win a major, particularly the Masters. Matsuyama would be the country's best hope given his solid record at Augusta (three top-11 finishes in six starts) and the fact he's just 26 so he seemingly has several prime years still to come to grab a green jacket.
Others in the field: Yuta Ikeda, Satoshi Kodaira, Yusaku Miyazato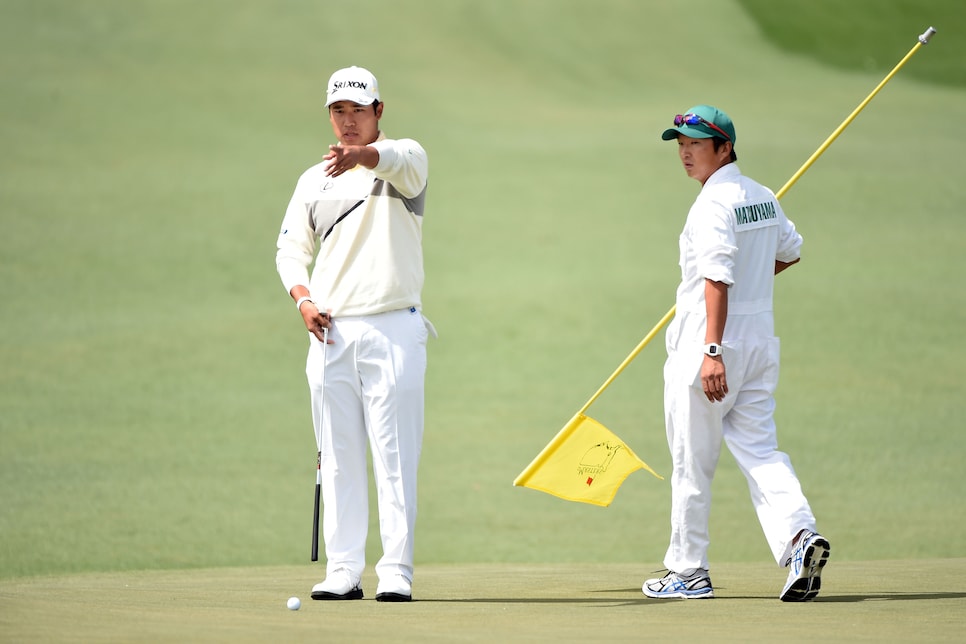 NORTHERN IRELAND
Players in the 2018 Masters field: 1
Best player: Rory McIlroy
We hear that if McIlroy can win at Augusta, it might be a big deal. Something about the career Grand Slam. Give us a second to Google it.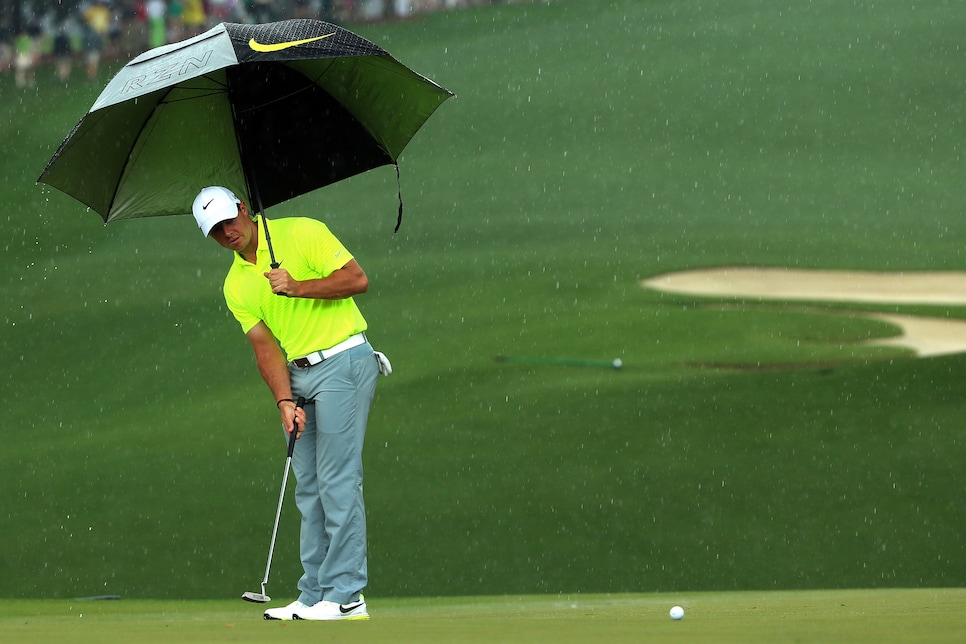 Andrew Redington/Getty Images
SCOTLAND
Players in the 2018 Masters field: 1
Best player: Sandy Lyle
It was 30 years ago that Lyle won his Masters title, and there's speculation that might make 2018 an appropriate time for the 60-year-old to make his farewell. If Lyle decides enough is enough, he can do so safe in knowing his place in Masters history as the first (and only) Scot to win a green jacket is secure.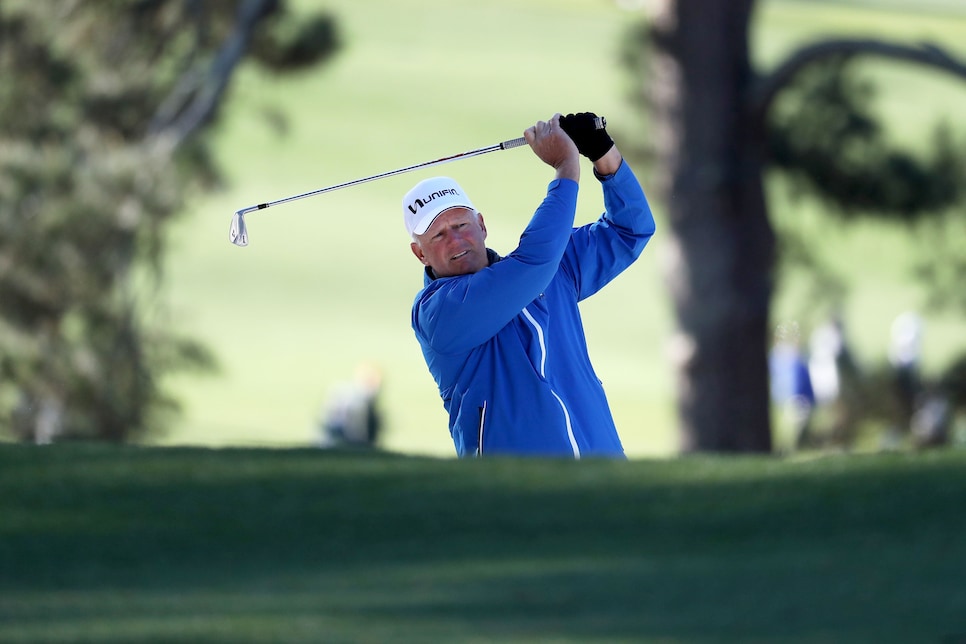 SOUTH AFRICA
Players in the 2018 Masters field: 5
Best player: Louis Oosthuizen
After missing the cut in four of his first five Masters starts (the other was his playoff loss in 2012), Oosthuizen has made the cut the last four years. Branden Grace has made big splashes in majors (contending at Chambers Bay in 2015, 62 at Birkdale in 2017) but Oosthuizen's major experience makes him a steadier choice.
Others in the field: Dylan Frittelli, Branden Grace, Trevor Immelman, Charl Schwartzel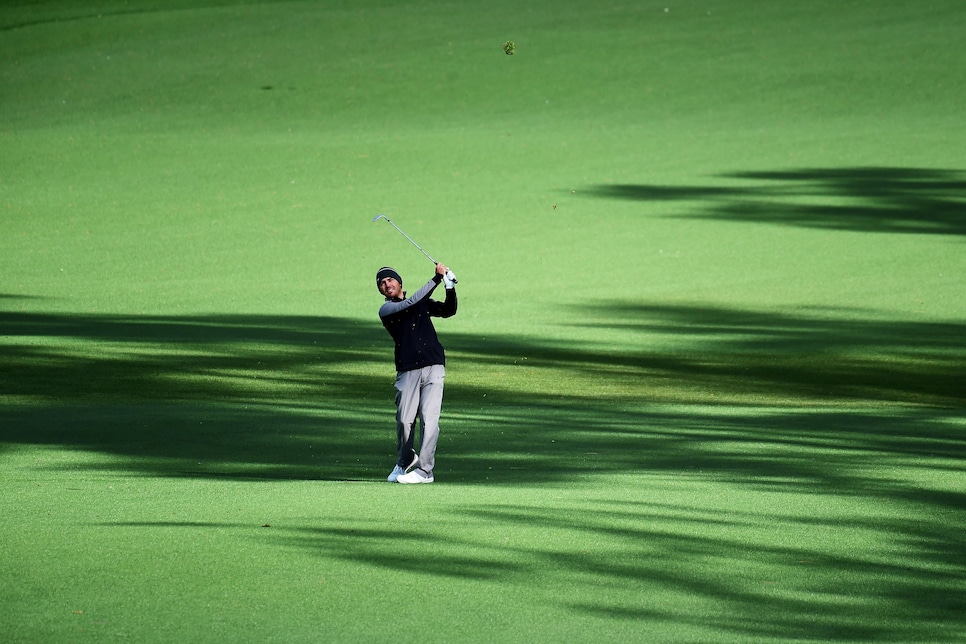 SOUTH KOREA
Players in the 2018 Masters field: 1
Best player: Si Wo Kim The 22-year-old missed the cut in his Masters debut last year, but a month later claimed the Players Championship title. The specter of fulfilling his military service duty in Korea lingers, providing even more incentive for Kim to take advantage of any and all major-championship starts.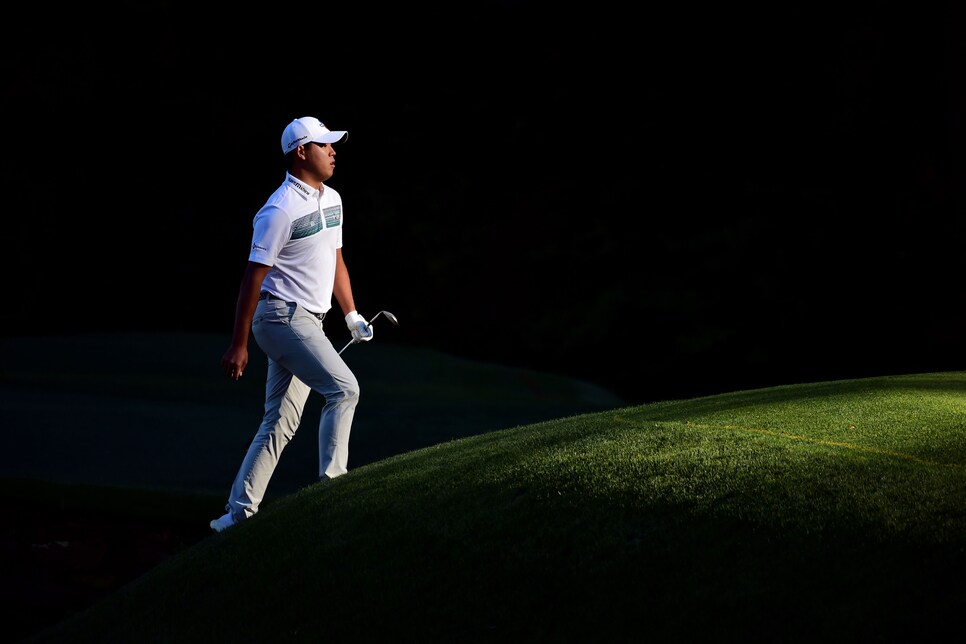 SPAIN
Players in the 2018 Masters field: 4
Best player: Sergio Garcia
Garcia is playing with the proverbial "house money" after getting his elusive major at Augusta last year. In that sense, there's little to no pressure on him this week compared to countryman Jon Rahm, who had a disappointing T-27 debut at the Masters a year ago. Given Garcia's nice play of late too, you'd do worse than taking him as a sleeper pick.
Others in the field: Rafael Cabrera-Bello, Jose Maria Olazabal, Jon Rahm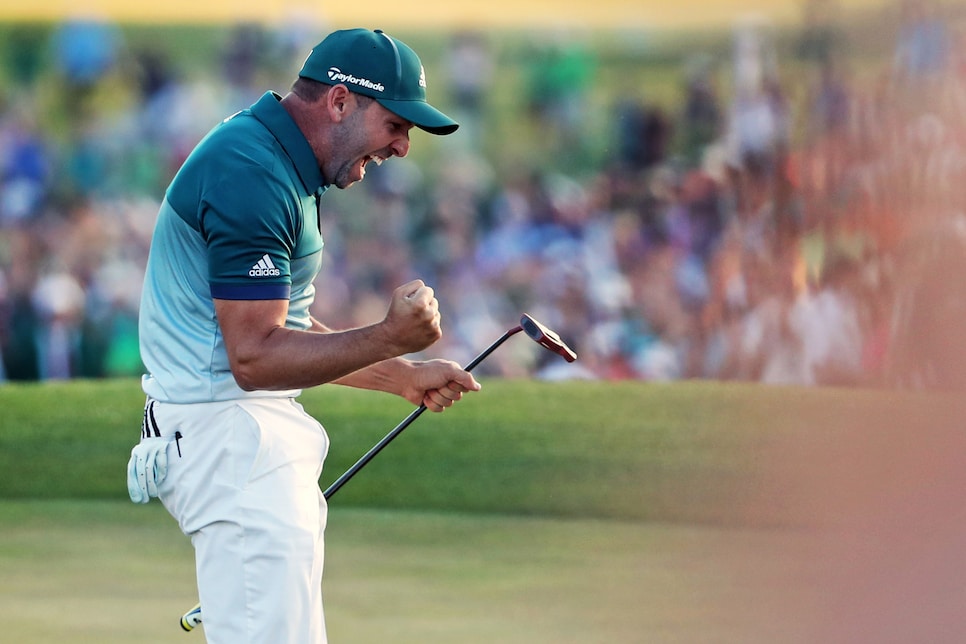 SWEDEN
Players in the 2018 Masters field: 2
Best player: Henrik Stenson
Alex Noren has stepped up in the last year with multiple European Tour wins, but he's still looking for a breakthrough victory in the U.S. Asking for that to come in the Masters is a bit much. Stenson's Masters record isn't great—he's never finished in the top-10 in 12 starts—but he's usually cool under pressure
Others in the field: Alex Noren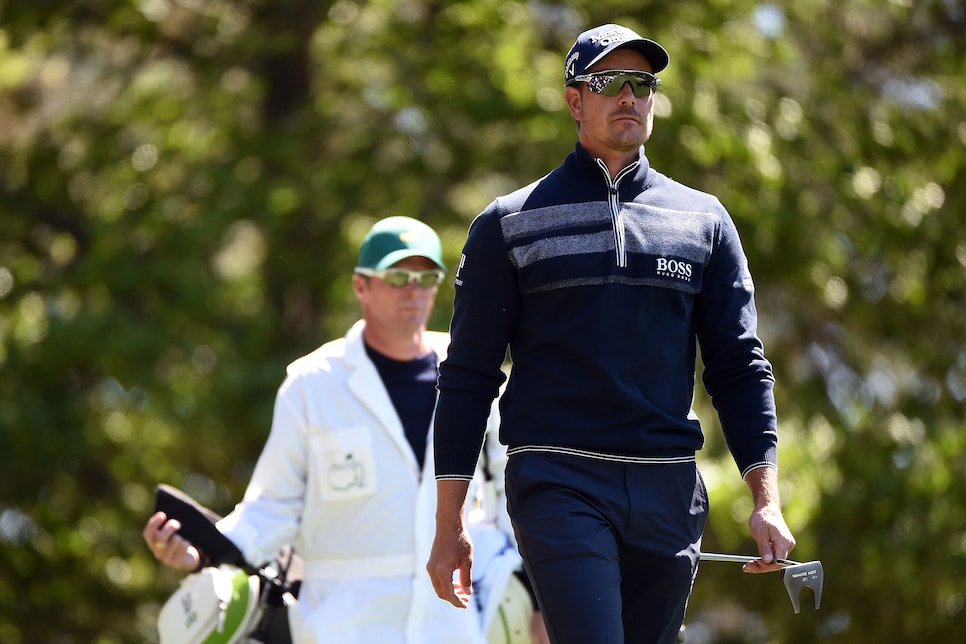 THAILAND
Players in the 2018 Masters field: 1
Best player: Kiradech Aphibarnrat
Like Sharma, Aphibarnrat has an intriguing appeal to American golf audiences. His T-15 finish in his 2016 debut allows you to look past last year's MC.
David Cannon/Getty Images
UNITED STATES
Players in the 2018 Masters field: 40
Best player: Justin Thomas
Dustin Johnson still holds the title of World No. 1, but Thomas hasn't disappointed as he's tried to build off this 2017 Player of the Year season. The XX-year-old is 2-for-2 in making the cut at Augusta and is the only player in the field with a chance to win his second straight major at his victory at the 2017 PGA at Quail Hollow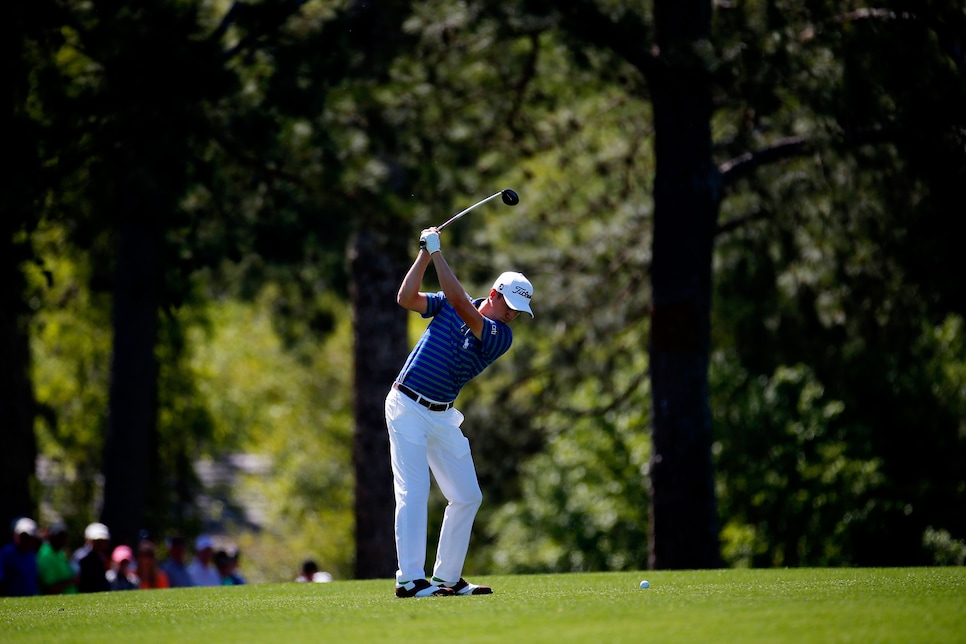 VENEZUELA
Players in the 2018 Masters field: 1
Best player: Jhonattan Vegas
The first and only golfer from Venezuela to play in the Masters, Vegas has managed to play solidly in recent years despite the personal strife in his home country. A good finish at Augusta won't make up for the heartache at home, but it will give some a boost of national pride.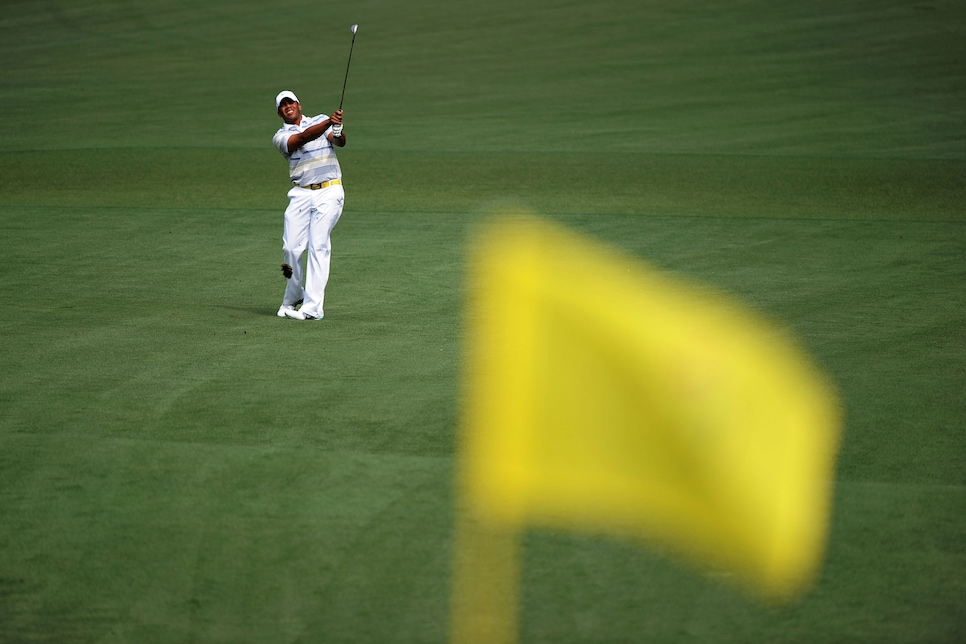 WALES
Players in the 2018 Masters field: 1
Best player: Ian Woosnam
In 2016, Woosie said he was done with the Masters after being a bit overpowered by the course. But he started playing better later the year and returned in 2017, and he's back again this year. He's 60 and obviously has no shot of winning—making the cut would be huge—but if you had a lifetime invite, wouldn't you use it as long as you could?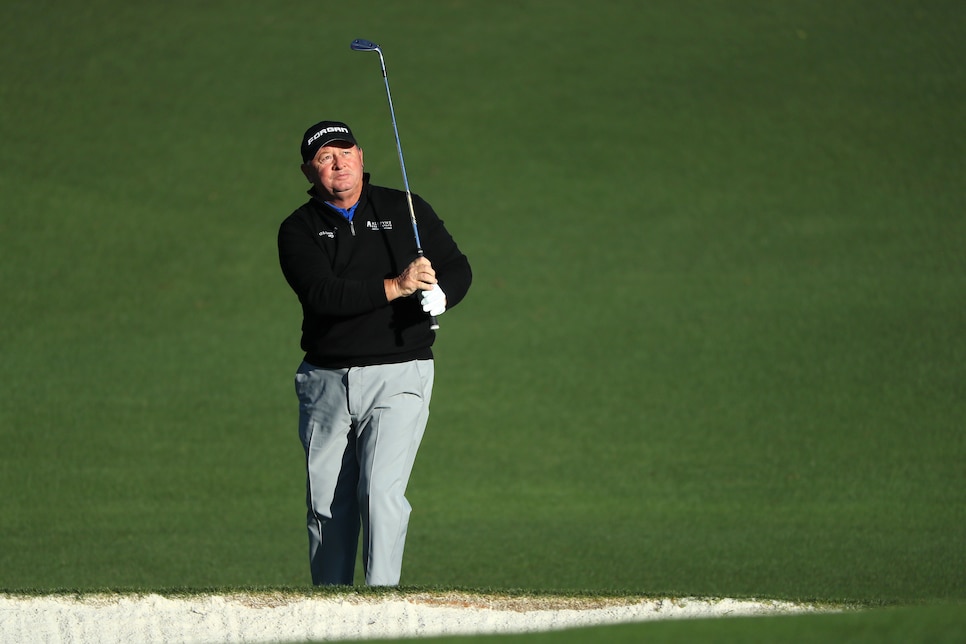 Andrew Redington/Getty Images