The Loop
Masters 2018: Let's dissect this photo of the Champions Dinner
There is no dinner more exclusive than the Champions Dinner at Augusta National, an evening drenched in so much swagger, they should bottle it and sell it on a Golf Channel infomercial.
So esteemed is this group, it's almost a shame they let us mere mortals peek in by posting a picture on Instagram. But they do, and here it is:
Oh to to be a fly on the wall at such a gathering. The stories! The knowledge! The awkward small talk while trying not to bring up that questionable drop from 30 years ago! What exactly did the assembled green jacket winners discuss while dining on Sergio Garcia's choice of Spanish-themed lobster rice? We can't say for sure. But we can draw some conclusions based on the photographic evidence.
Danny Willett: Obscured by history . . . and Fuzzy Zoeller's head.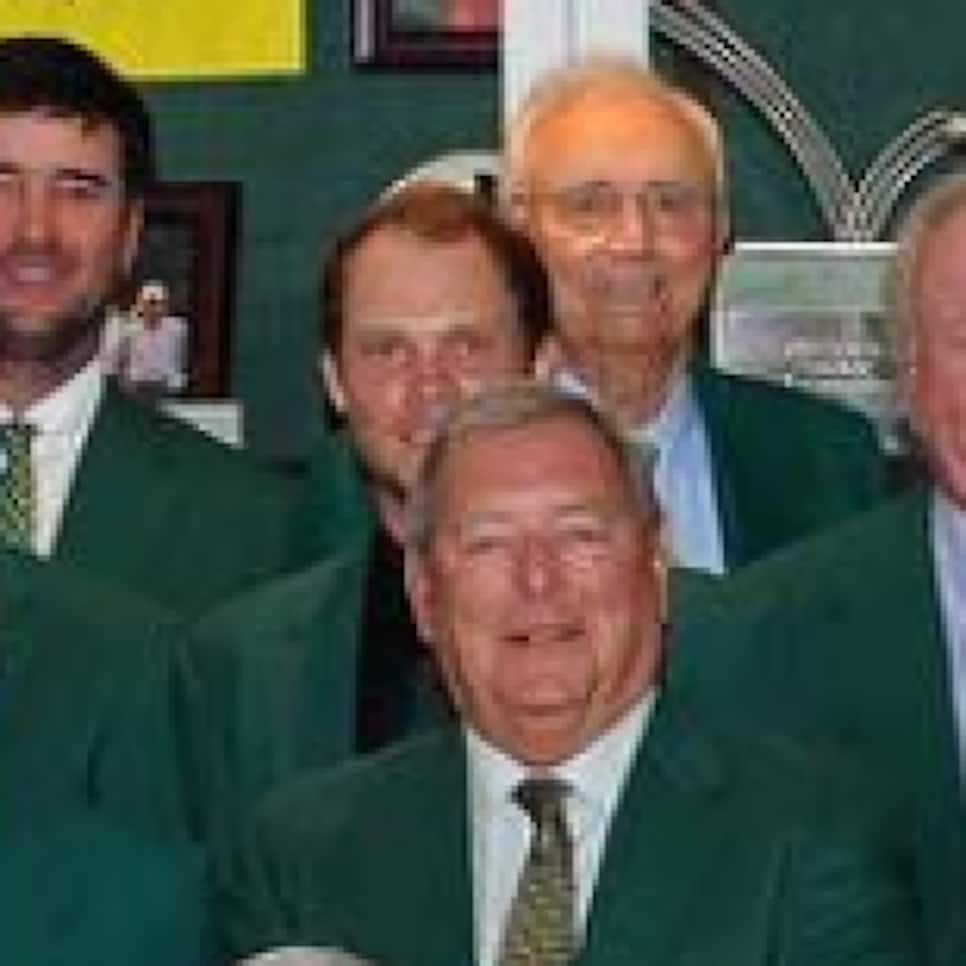 Tiger Woods and Mark O'Meara: BFFs again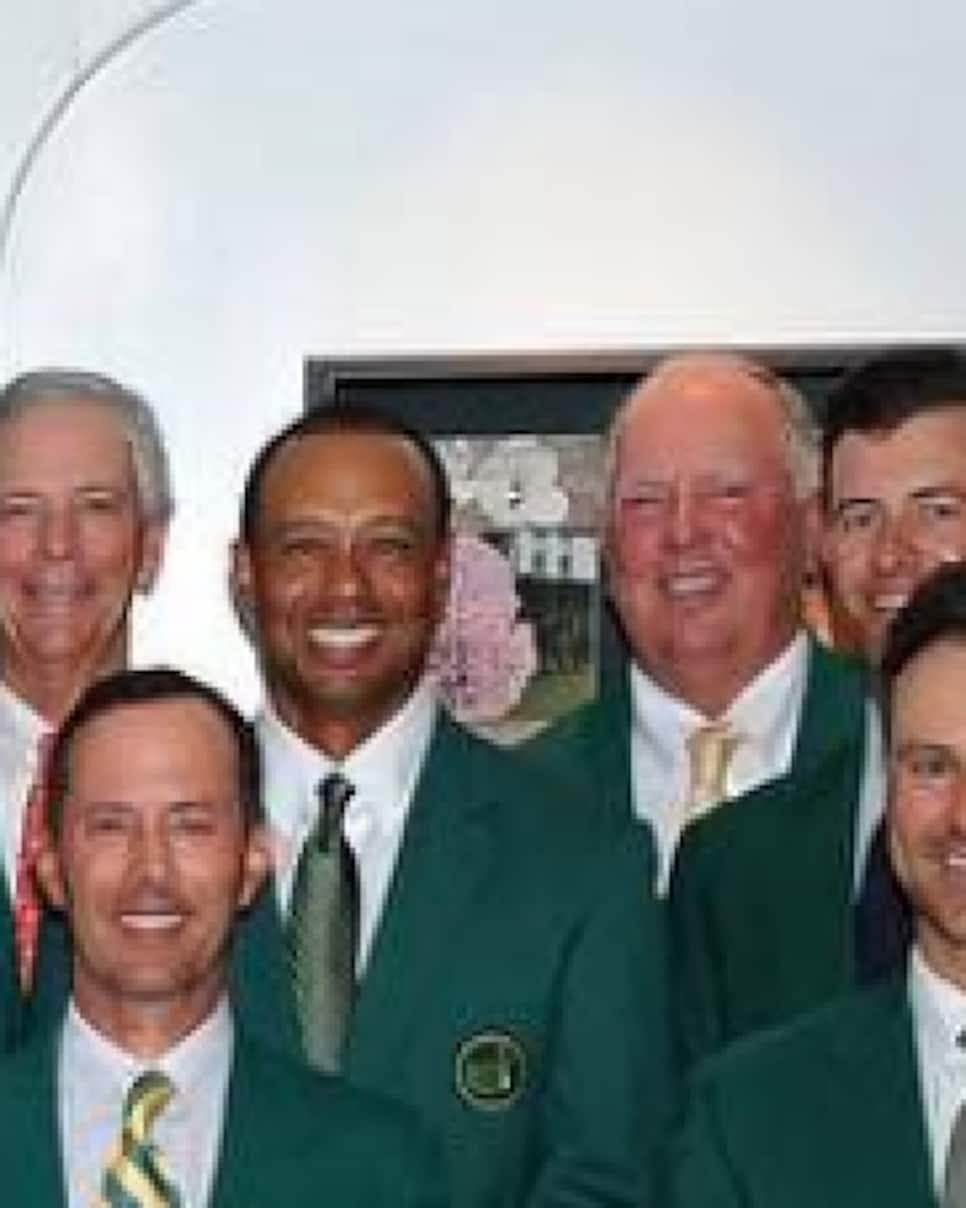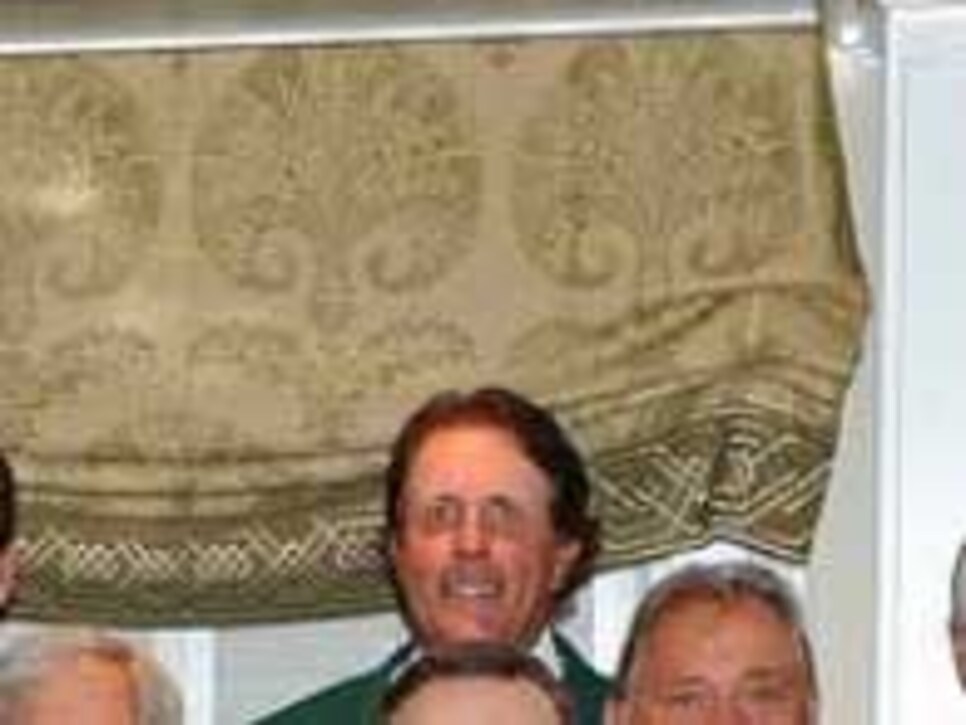 Gary Player: Hoping to get this dinner over with so he can make that 9 p.m. SoulCycle class.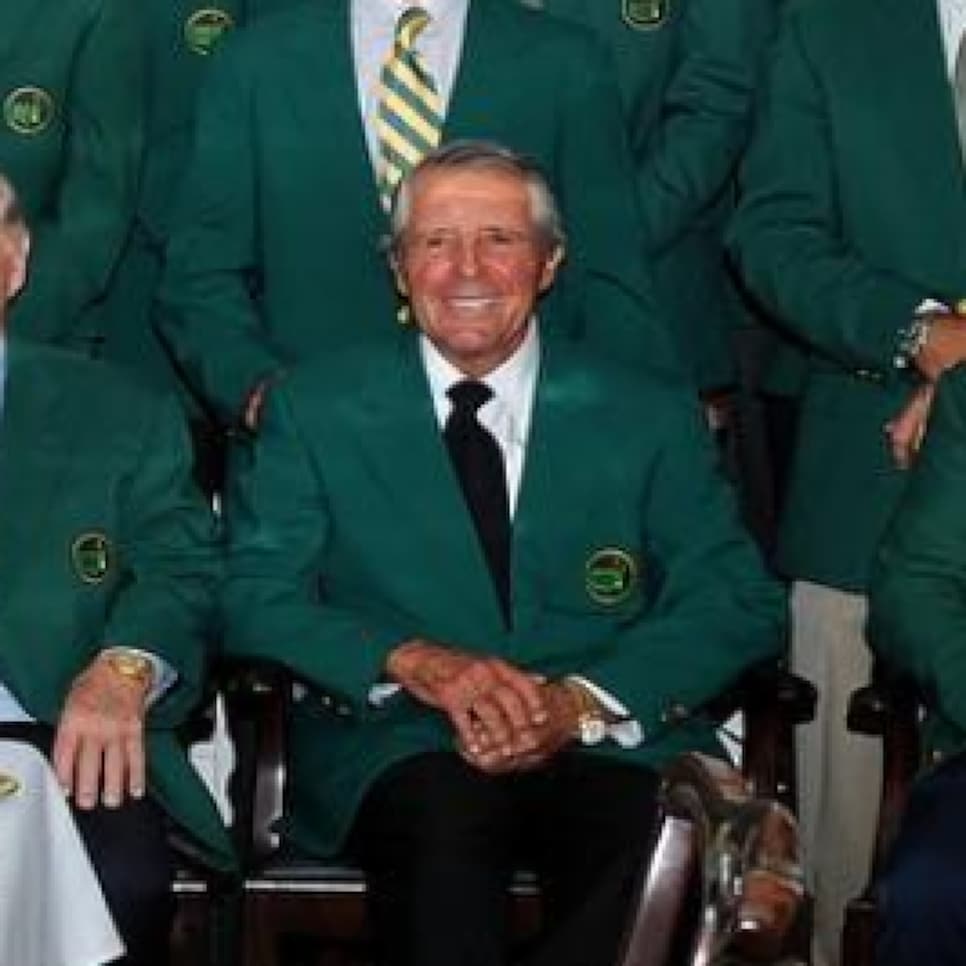 Jordan Spieth: Silently praying he'll grow up to have hair like Charles Coody's.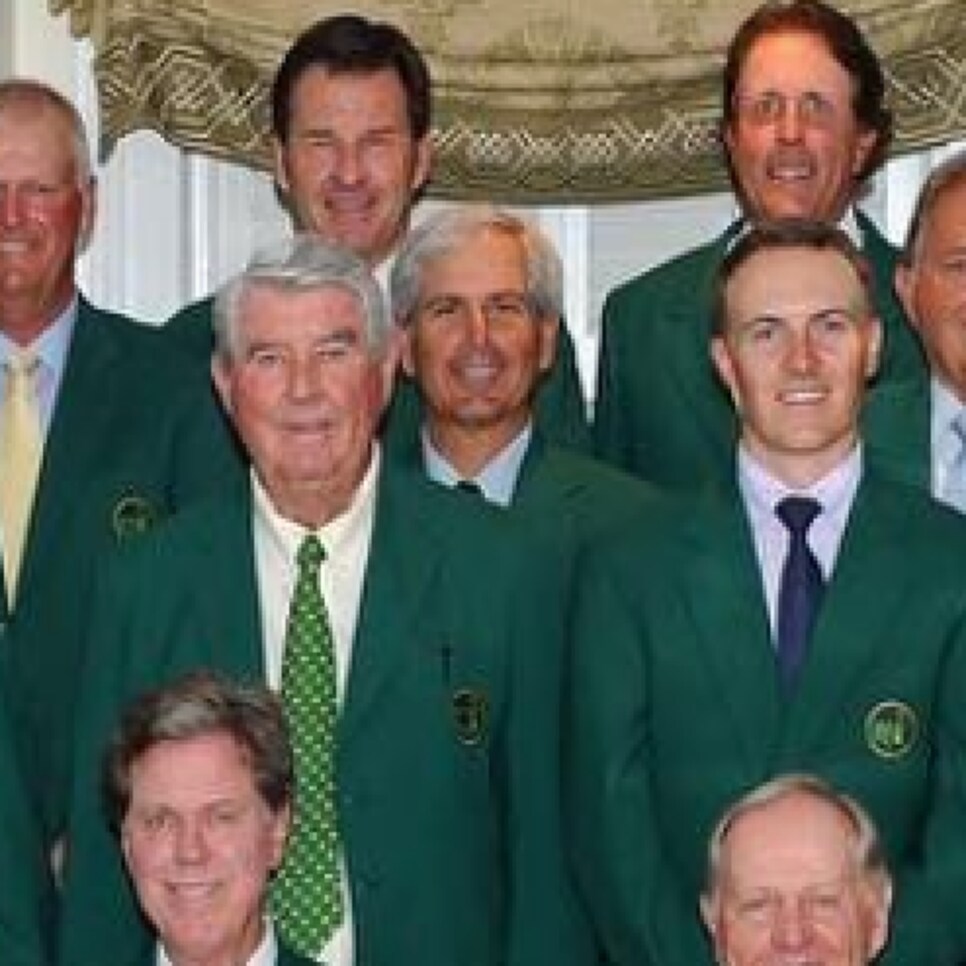 Vijay Singh: Has found a spot at the end of the range dinner table so he won't be distracted.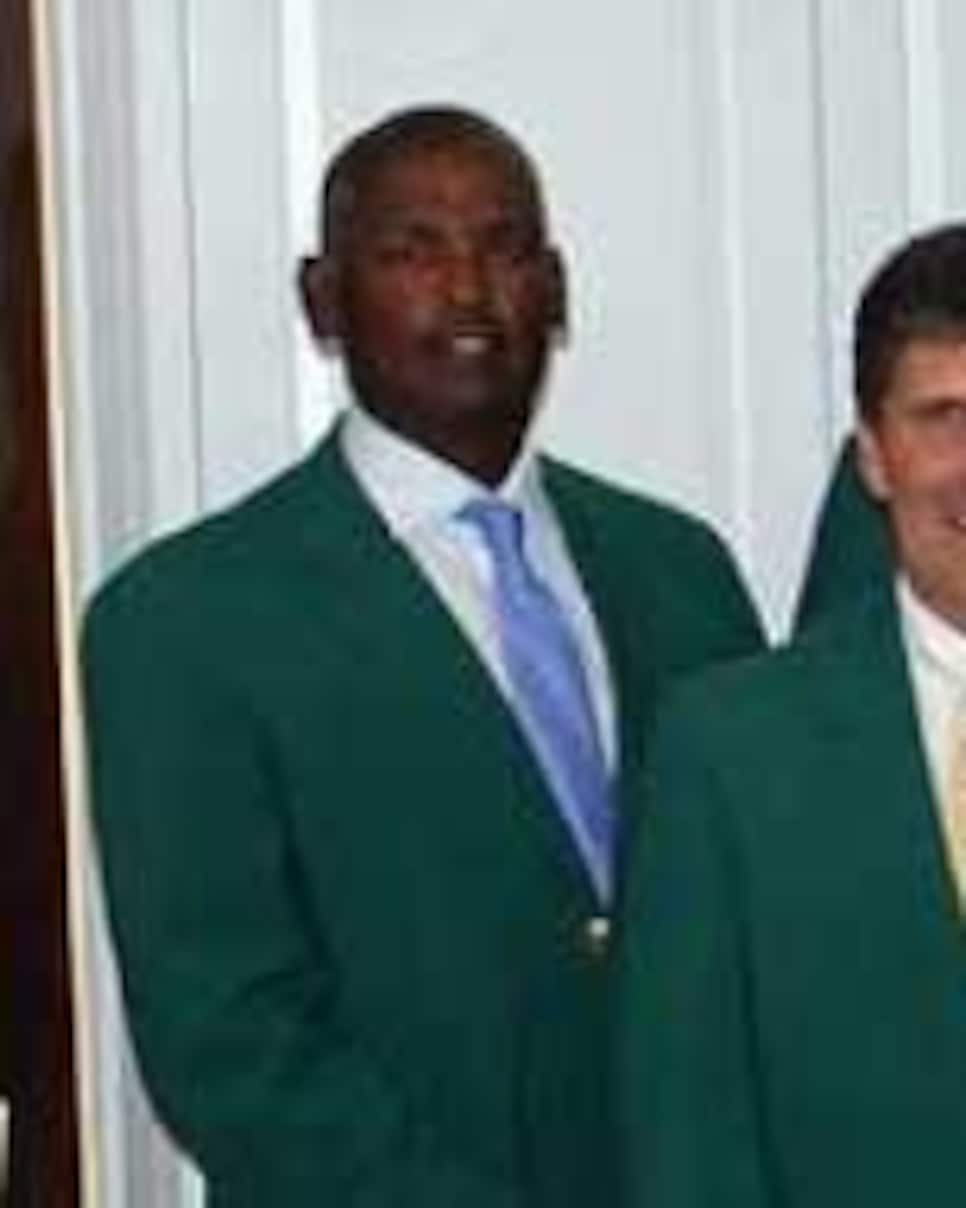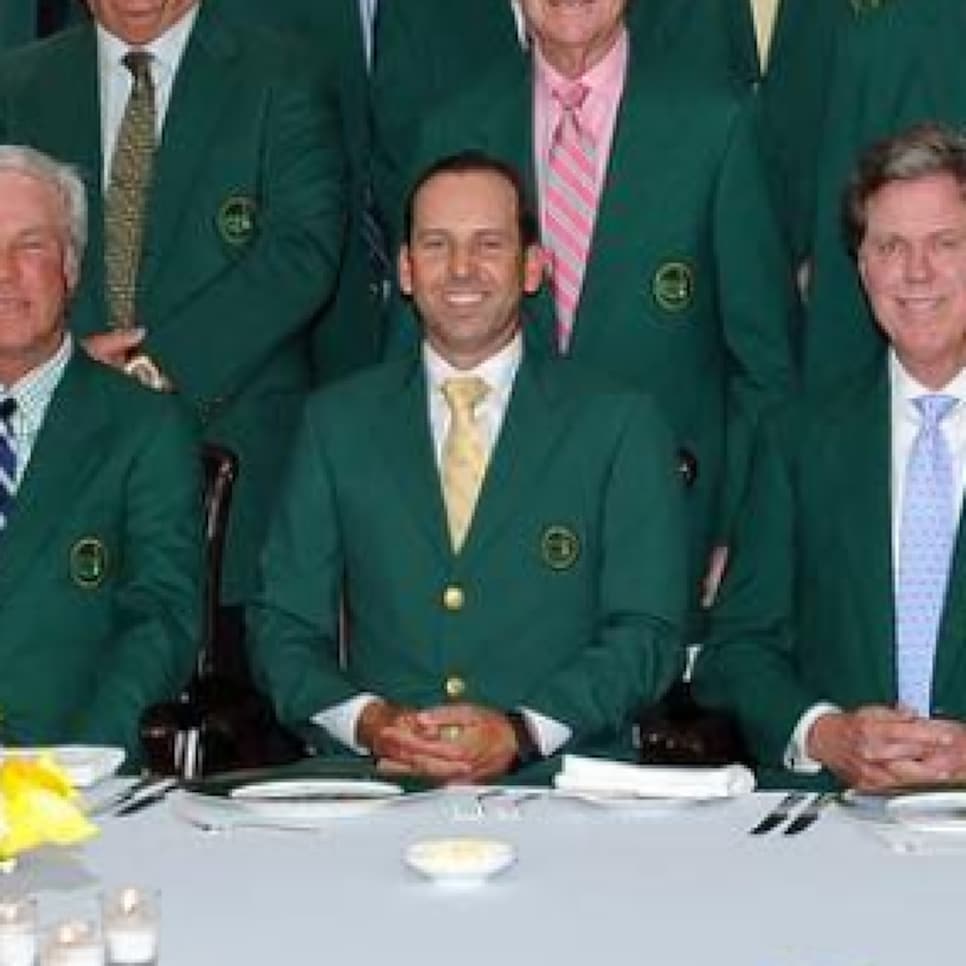 Bubba Watson: Either flashing the glove as a joke, or has germaphobia that has reached an alarming state.