News
Masters 2018: Just how important is getting off to a hot start at Augusta? Depends who you ask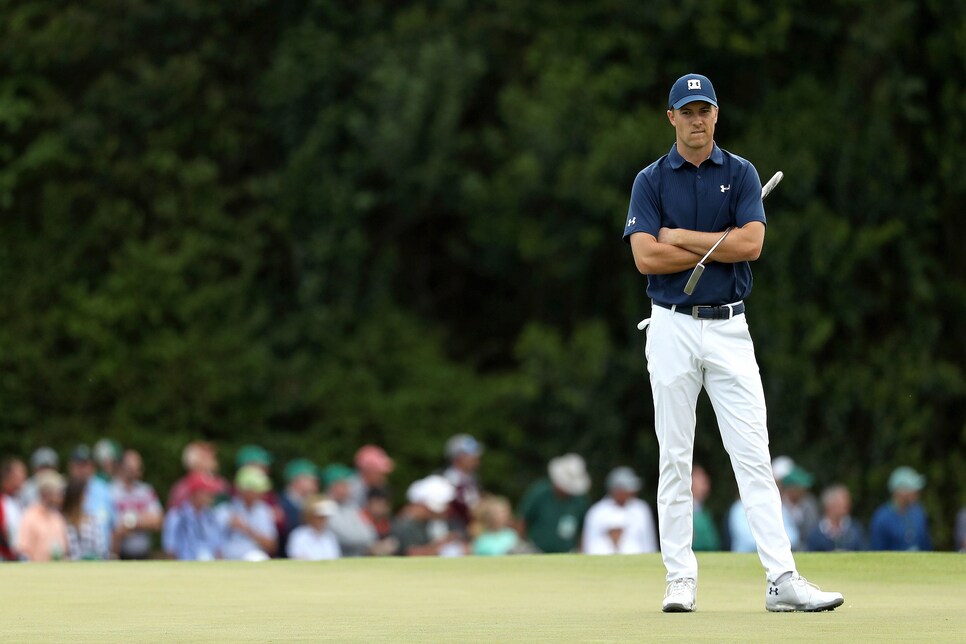 Patrick Smith/Getty Images
AUGUSTA, Ga. — Rickie Fowler once told me that the first couple of days at a tournament were boring. He wasn't being dismissive or disrespectful, just making the point that, to him, winning is sometimes about peaking. Similarly, there's an old cliché in golf that you can't win a tournament on Thursday but you can lose it.
To that end, in the last 10 Masters' only two winners—Trevor Immelman in 2008 and Jordan Spieth in 2015—have led or had a share of the lead after the opening round and put on the green jacket come Sunday, the latter doing so after opening with a eight-under 64 three years ago.
Guess who's leading after a 66 on Thursday?
"I think quick starts are important in any event," said Spieth, who has now led or had a share of the lead a remarkable nine times in 17 career rounds at the Masters, where he has won and finished second twice during that span. "It's not unique to the Masters at all; it's any tournament. If you get off to a good start, you're in control of your own fate, versus needing a little bit of help."
Conversely, Rory McIlroy has had his share of middling starts, especially lately. The 28-year-old, who is playing in his 10th Masters this week, had previously broken 70 just once on the first day, shooting a 65 in 2011 when he took a four-stroke lead to Sunday before famously imploding with a final-round 80. That left him playing catch up—only twice during that time was McIlroy in the top 10 after the first round, in 2011 and again in 2016 when he was in second after two days before struggling to a third-round 77 (while paired with Spieth).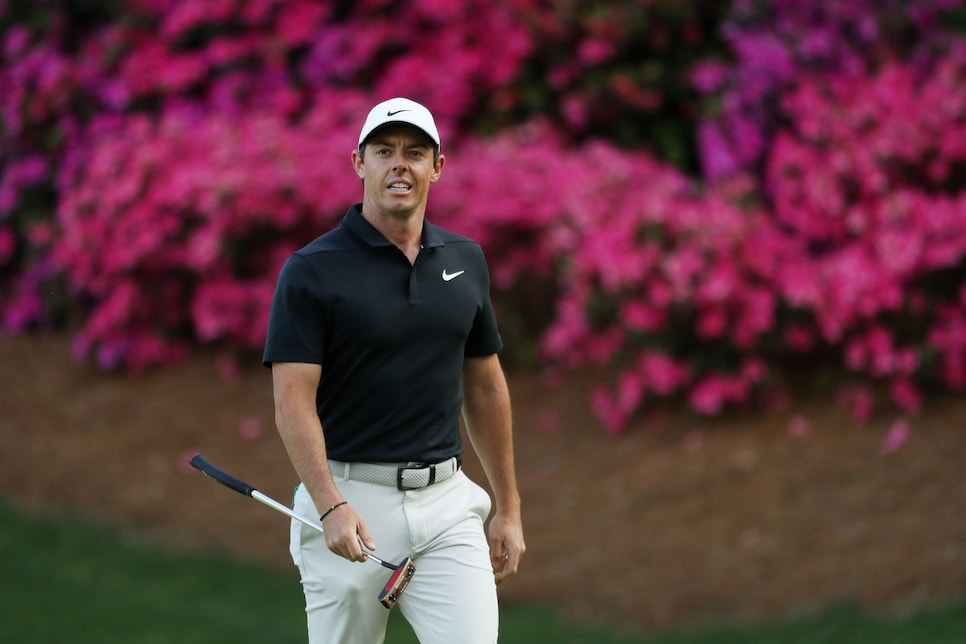 Patrick Smith/Getty Images
By comparison, Spieth was in 12th after the first round in 2014 before finishing runner-up in his first appearance in the tournament, then led each of the next two years. Last year, he was 41st following an opening 75 before eventually finishing T-11.
OK, so maybe leading after the first day isn't very important. Getting off to a good start, however, is. Of those last 10 Masters, all of the eventual winners were in the top 10 after the opening round, and none were more than four strokes back.
"It relaxes you," said McIlroy, who shot 69 on Thursday and is tied for fourth thanks in part to an eight-footer for par on 16, a 13-footer to save par on 17 and a clutch up-and-down from left of 18. "Because you can play more relaxed, you don't have to chase … there's just a different mindset. I don't know what the word is I'm looking for, but you feel like you need it a little bit more. That putt has to go in, rather than if it goes in, great, if it doesn't, I have a chance on the next one. I feel that's the way you have to play this place.
"I feel getting off to a good start [Thursday] will allow me to keep that mindset the next few days."
The same is true for Tiger Woods when it comes to fast starts. Though he has always been a notoriously slow out of the blocks at Augusta National, in the four times he did wind up winning he was outside the top 15 after Thursday only once. That was 2005, when he stumbled to a 74 before bouncing back with rounds of 66 and 65 the next day.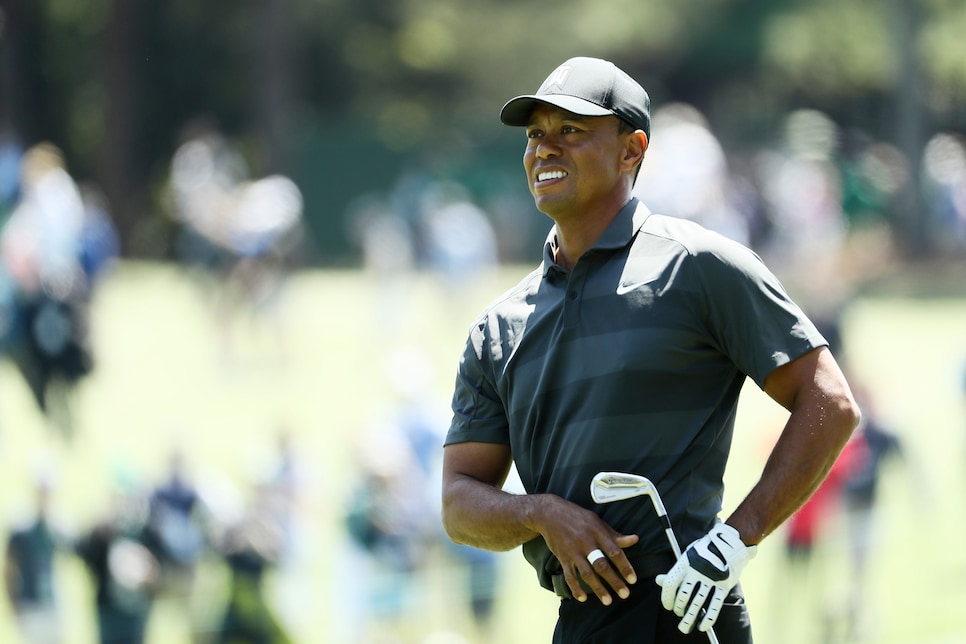 Jamie Squire/Getty Images
Also, Woods is arguably the greatest player of all time, and all four of his victories at the Masters came during the height of his career. In the years since that win, however, only once has he been in the top 10 following the opening round, in 2010 when he shot 68 and was in seventh place before eventually finishing T-4.
This year's opening round for Woods, a 73, could have been a lot worse considering how he hit it at times. "I could have easily let the round slip away from me, but I got it back," he said. "I'm right back in this tournament.
"By the end of the week this will be a pretty packed leader board the way the golf course is set up. They have it right where they want it. It's really hard to run away from it, but it's also really easy to lose it out there. By the end of the week there will be a bunch of guys with a chance to win this tournament."
Only, likely, the ones who got off to a good start on Thursday.