News
Masters 2018: It's good to be a Masters champion. Just ask Trevor Immelman
His playing days are essentially over, but the 2008 winner is enjoying a second career in TV and the chance to still tee it up at Augusta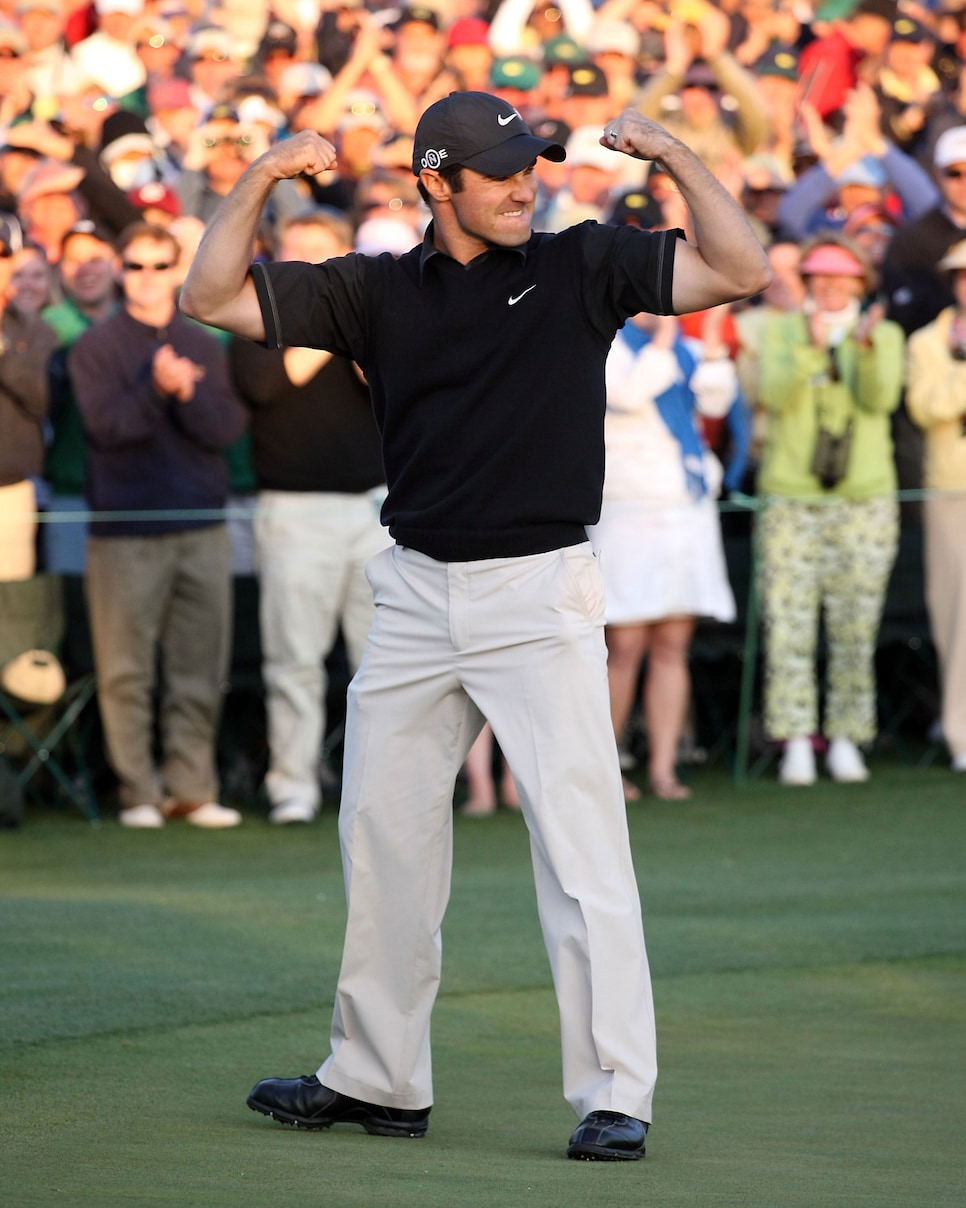 Photo By: Andy Lyons/Getty Images
AUGUSTA, Ga. — There is a part of Trevor Immelman that won't let go. Not quite yet. And, certainly, not this year.
Let go of the Masters? No, he'll never do that. You win a green jacket and the feeling percolates inside you the rest of your life, whether you ever put it on again or not.
But it is not a coat of armor. It cannot protect you from the game's unceasing unpredictability. It can't protect you from yourself. It gives you a lifetime invitation to golf's most cherished tournament but no guarantee that you will bring back with you the form to enjoy it. Of late, no one understands this better than Immelman, who 10 years ago battled to a closing three-over 75 amid strong winds and beat Tiger Woods by three strokes.
Mentored by South African countryman Gary Player, Immelman was 28 years old and his game was still ascending when he joined the exclusive Masters club. And he certainly appeared capable of winning another, finishing in the top 20 the following three years.
But as he arrives for this week's 82nd Masters, Immelman steps on the grounds of Augusta National Golf Club never more unsure of his footing. He has not made the cut here since 2013 and has fallen to 1,246th in the World Rankings. No longer exempt on the PGA Tour, he is settling into a blossoming second career as a television analyst for Golf Channel. But each April he gets reminded of the player he once was before a wrist injury derailed his promise.
So, he won't let go. Not quite yet.
"I wasn't going to miss the 10-year anniversary," he says. "It's gone so fast. I've had so many things happen. I wasn't going to miss this one, but going forward we'll have to see. One, there's the TV work. Two, I'm not the guy that going to keep throwing two 78s up there and play on ceremony. And let's face it, it's tough to get ready this way."
Immelman has played just three rounds of golf on the PGA Tour this year. He made the cut at the Corales Puntacana Resort & Club Championship in Puerto Rico, the event opposite the WGC-Dell Technologies Match Play Championship, but he didn't survive the secondary cut on Saturday. He also made three starts on the European Tour in January, missing two of three cuts and finishing T-32 in the third at the Omega Dubai Desert Classic.
He has been at Augusta National since Thursday and joined Player for a practice round Sunday. His expectations aren't high. But he does have some, nonetheless, even as he admits to feeling rustier than ever before the year's first major.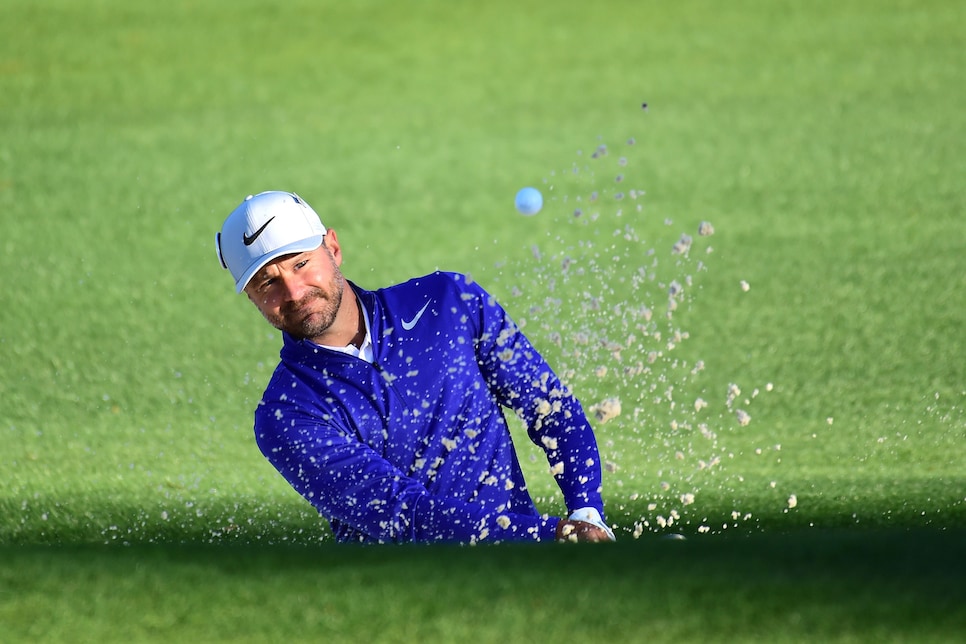 "The problem with being an athlete is this, and you see it in every sport: because you were at some point in time very good or great at your sport, that part never goes away, thinking that you can still be that guy," said Immelman, who last broke par at Augusta in the first round of 2013, when he opened with a 68 and ended up T-50. "Even when your skill diminishes, for whatever reason, age, injury, whatever, there's still something inside you that makes you think you can do it. That's probably one of the reasons you were any good in the first place. It's like being a perfectionist. It helps you up to a certain point, and then it starts hurting you. It can eventually hold you back.
"There's 5 percent of me that feels like I can still figure it out and contend in a tournament or two. But very often there's a reality check to it at the end. Probably where I'm headed this week, but you never know."
You never know. So, he won't let go. Not quite yet.
And it's not just because there is that 5 percent telling him to hang on. He still has physical skills that auger possibilities.
"I still have plenty of speed," he noted. "When I line it up, I still have the distance to compete. But I just got to find a way to point the clubface more often. I need to find a way to get some momentum on the greens. I know the greens here. That helps."
Then there is the pull of the potential he has left untapped.
When he won the green jacket in 2008, Immelman had won five times on the European Tour and also captured the 2006 Cialis Western Open. He opened that Masters with three rounds in the 60s, one of only 12 players who have ever done that. Then came Sunday's winds gusting up to 30 mph, and, having grown up in breezy Cape Town, he managed his game well enough that his 75 actually increased his lead from two strokes after 54 holes to three at the finish over Woods, a four-time Masters champion.
A few nagging injuries and one big one—a left wrist that eventually required surgery—prevented him from building on that triumph and using the accompanying surge of confidence. But even before the physical disabilities, Immelman wasn't making inroads to further success. And that was a surprise to many.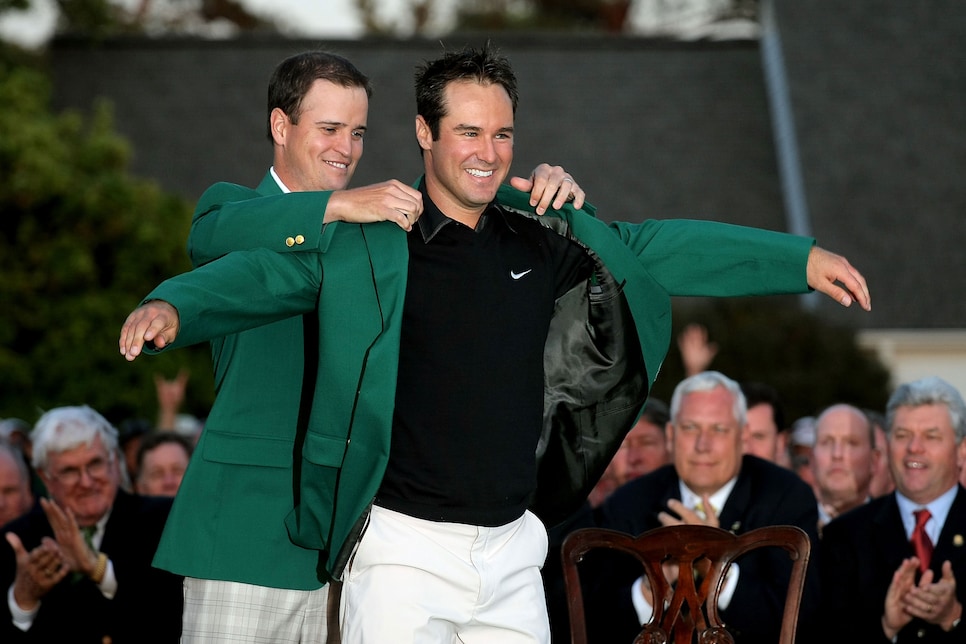 "He was a player to be reckoned with when he won," said two-time U.S. Open champion Curtis Strange, who now works in broadcasting for ESPN and FOX Sports. "He might have been a bit of a surprise when he won, but he was going to be one of those top players with a wonderful golf swing, and just didn't do what some of us thought he might do in the future. And there's been those cases over the decades where a player gets injured, David Duval a little bit … no one ever thought that he would go through what he did, but an injury, a loss of confidence, and you know, it's such a fine line between playing well on tour and being gone, and it happens to so many players that, you know, you don't notice after they're gone."
Immelman wouldn't disagree. If you think Strange is surprised by Immelman's decline, listen to the man himself. "I'm surprised, too," he said. "I'm not going to lie to you. From 2002 to 2008 I had a steady ascent up the ranks of the game. I was playing well in big tournaments. I felt like I had a very good foundation. I thought I was going to kick it on into winning more, maybe grab another major or two.
"I played too long with it injured," he added, referring to the wrist injury, one of the worst a golfer can sustain. "Then bad habits. Had surgery and a long layoff. Came back and wandered too far off of the blueprint when I played well, from a technical standpoint. When you deviate too far from the things that you do well and that you are trained to do and can do under pressure, it's a very tricky place to be. You're going out to battle without essential gear, so to speak. You don't feel quite yourself, you don't have the same misses under pressure, aiming gets tougher, things slowly start to erode.
"Being a great golfer is a delicate thing. Delicate from a mental, physical and technical standpoint. And I didn't understand that when I was climbing the ladder. You only get a sense of it on the way down."
Maybe, however, there is still one more chance for a resurgence. This is the year for comebacks—Tiger Woods, Phil Mickelson, Michelle Wie, Paul Casey, Inbee Park, and now Ian Poulter. Immelman's full story is not yet written, even as he feels the pull of another career. He could still do this, he believes.
"I feel like I've got a leg on each side of the fence right now," he said, referring to competitive golf and broadcasting. "But I'm still so intrigued by this game. I've dedicated my life to it, trying to understand it and get good at it and study the greats. Shucks, I still haven't figured it out, but I love trying.
"I enjoy the TV work, and I have an interesting perspective on it. I've worked with a lot of coaches, spent time with a lot of greats. I have a lot of little tidbits to share on TV. It feels like my next career, and I can see myself doing that full time. But I'm not ready to go down that road all the way just yet."
No, not quite yet. Not when Magnolia Lane is still calling, still reminding him that he was once a fine player, that he still can be one.