The Loop
Masters 2017: Why Sergio Garcia has the edge in his final-round pairing with Justin Rose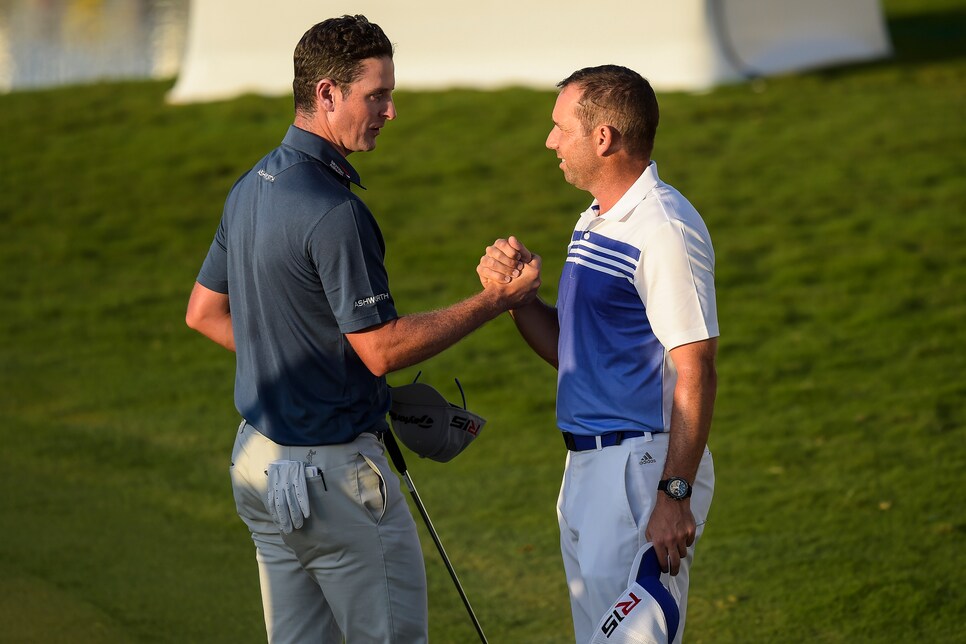 AUGUSTA, Ga. -- Sunday's final-round pairing of Justin Rose and Sergio Garcia pits one player already with a major and another that desperately wants one. Conventional wisdom would hand the advantage to Rose, who not only captured the 2013 U.S. Open at Merion, and did it by chasing down Phil Mickelson, among others, on Sunday. History, however, reveals that it's not such a clear-cut choice when a major winner and a wannabe square off in the final pairing of a Grand Slam event—and there has been plenty of recent history to judge by.
Incredibly of the past 20 major championships, 17 have featured a major winner and a non-major winner at the time in the final pairing—and the matchups show that who comes out on top is a true coin flip, with perhaps a modest edge to the player trying to break through.
Of those 17 face-offs neither player came out on top in seven of those tournaments. The non-major winner took six of them and the major winner the other four. However, two of the major winners had commanding leads of five strokes or more (McIlroy at the 2012 PGA and again at the 2014 British) while the non-major winners had one such occurrence (McIlroy again at the 2011 U.S. Open when he held an eight-shot lead at Congressional C.C.), meaning in ones where the outcome was in doubt, the edge was five to two for the non-major winners.
Which, of course, bucks conventional wisdom. English bookmaker Ladbrokes already has Rose as a 5/2 favorite to win the Masters tomorrow. Garcia is 4/1 along with Rickie Fowler—behind Jordan Spieth at 3/1.