The Loop
Masters 2017: The (sort of) secret picture you can have taken in front of Augusta National's clubhouse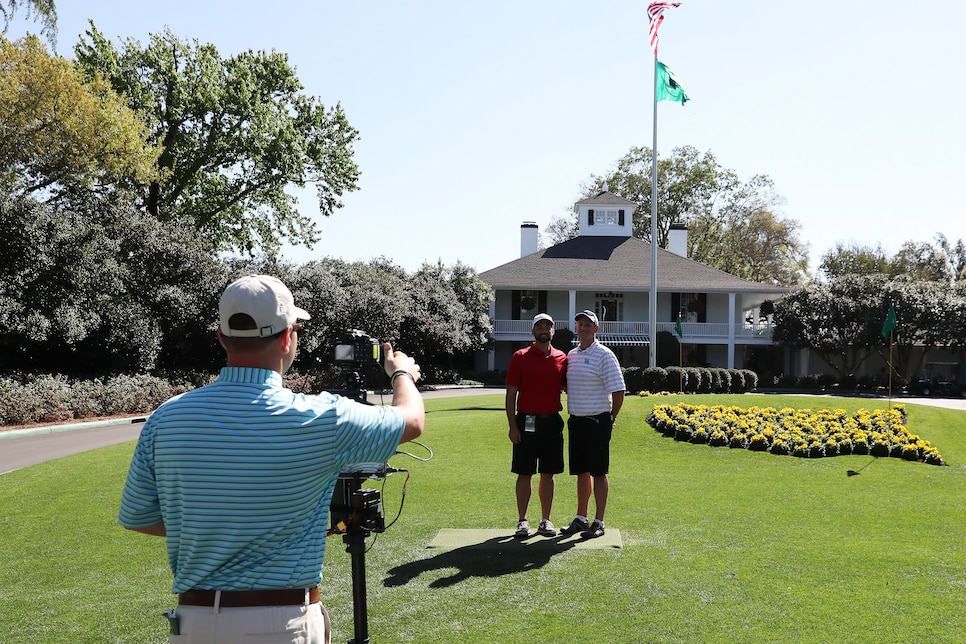 AUGUSTA, Ga. — Psst … you know how they say you can't take a picture at the Masters? Well, it's not true.
OK, so you can't take a picture at the Masters, but you can have a picture taken of you.
I found that out through sheer dumb luck as I was wondering past the practice putting green. I looked up toward the Par 3 course and in the distance, I saw a line of spectators near the first hole of the short course. Curious, I approached the end of the line, which now I could see snaking around the clubhouse, toward Magnolia Lane. At the end were two friendly looking guys who I asked the obvious question to: So what are you waiting for?
"Picture out front, with the flowers in the shape of the Masters logo, clubhouse in the background," said Ollie Magnuson, who was there with his friend, Liam McCarthy.
A picture, huh? This picture isn't something that's advertised anywhere on the ground, nor do you see anything on the official course map.
Seriously, try to find it?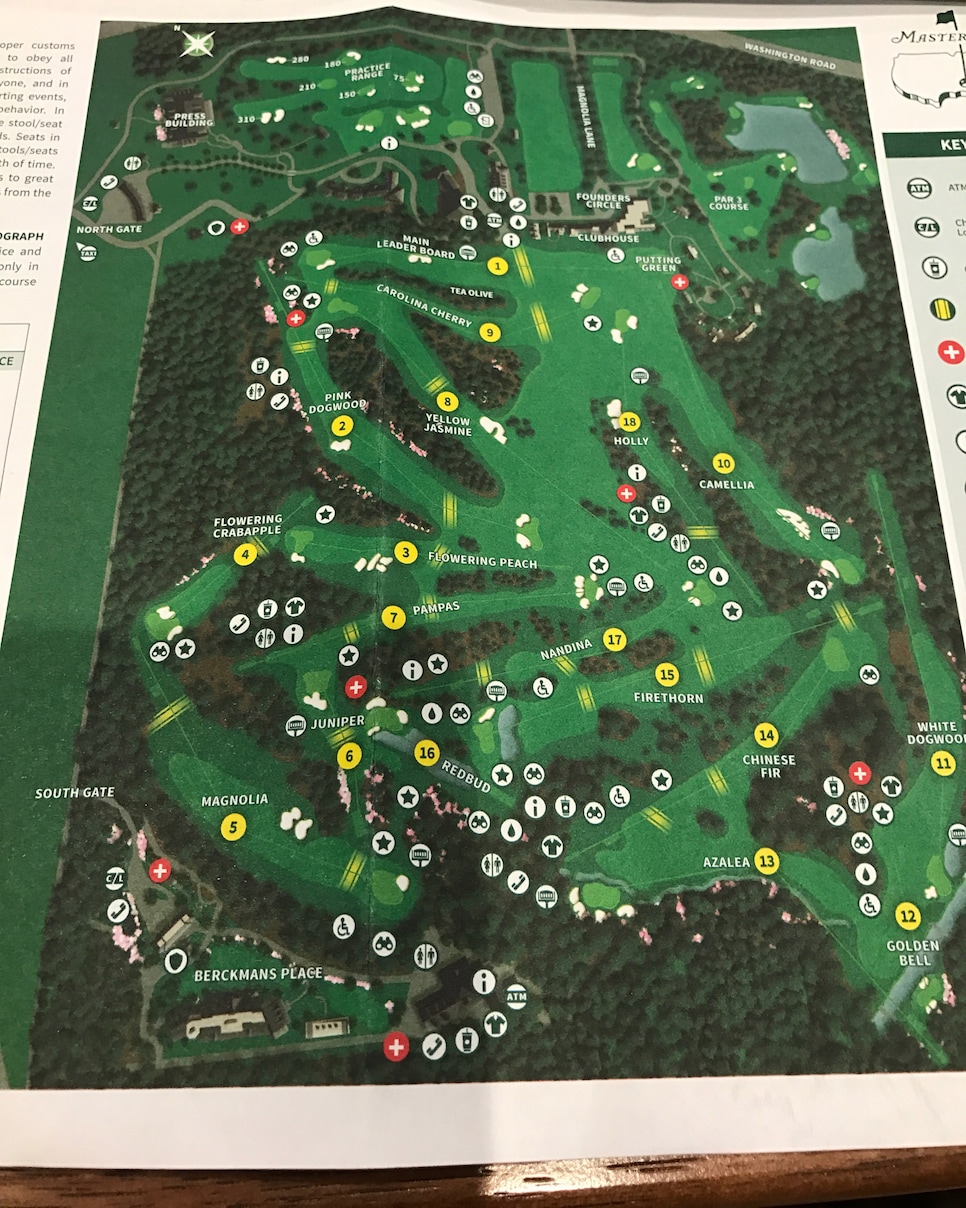 What you do see is a spot on the map labeled Founders Circle. There's no designation that that's where pictures are taken (until I drew it in here), but that's where it is.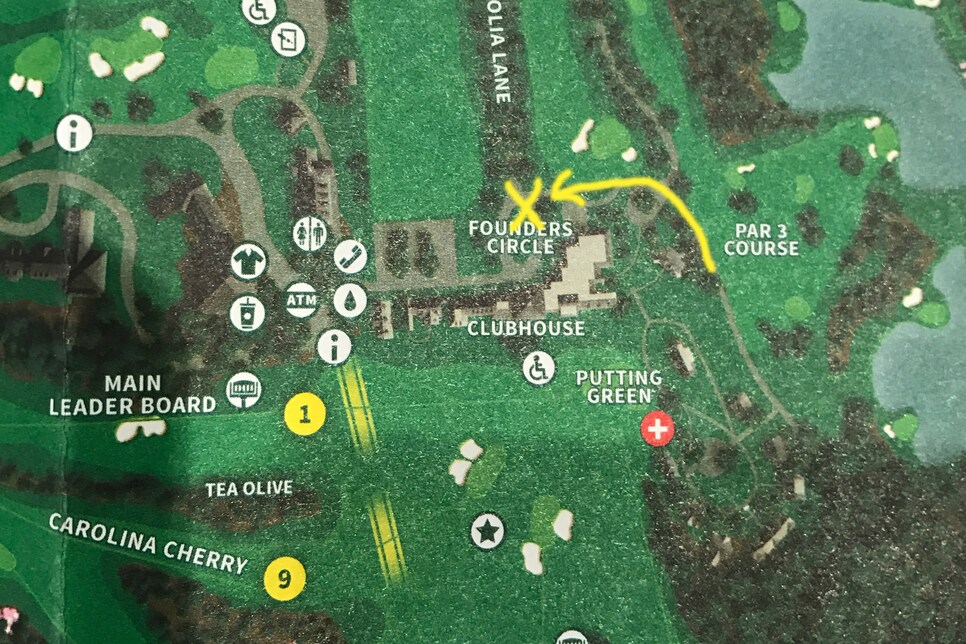 Not knowing exactly how long the wait would be, I decided to hang with Ollie and Liam and check it out for myself.
Just like the players teeing off on Sunday, if you're going to try to grab this mysterious picture, you're going to have to show some patience. It took Ollie, Liam and me 45 minutes to finally get to the front of the queue. I couldn't tell if that felt excessive or not, until I asked them their take.
"I don't think I'm ever going to be here again," said Ollie, visiting from Sweden, "so I had to do it. So no, I don't mind waiting."
(By the way, Ollie had a beer in his hand, so I think that made the 45-minute wait a little more bearable.)
When you finally come to the front of the line, you find out that there are actually three different photographers there taking pictures. You can also look to your right and get a look back down Magnolia Lane, although the nice security folks ask you not to stare too long. You don't want the wait for those behind you to get any longer.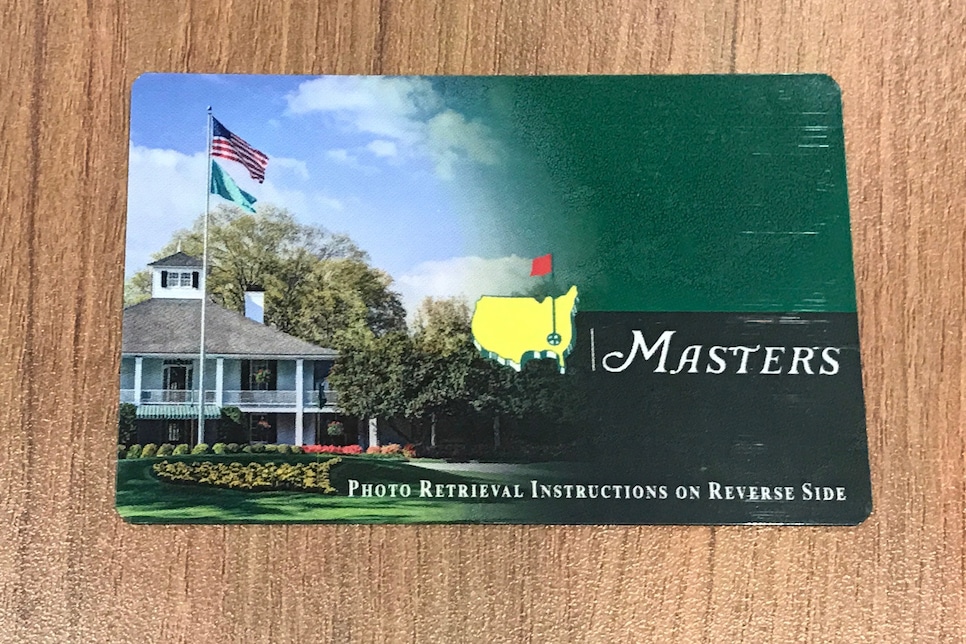 The photographer has you pose, then gives you a small plastic card (above) that will allow you to retrieve your image later online. He also shows you the image on an iPad to make sure you don't walk away wondering if you blinked or looked down when he snapped the photo, like that last time you were at the DMV.
Best of all the whole thing is free, except of course, the cost of the 45 minutes waiting. But it's worth it when you get to chat up guys like Ollie and Liam.
That said, Ollie did offer one suggestion for the Augusta National folks to help them when they offer these sort of secret picture opportunities in the future. I told the guys, I'd pass this along.
"They should have a spar green jacket there that you can try on, or put on your mate," Magnuson said. "Now that would be a cool picture."