The Loop
Masters 2017: So what's the deal with Justin Rose's sunglasses?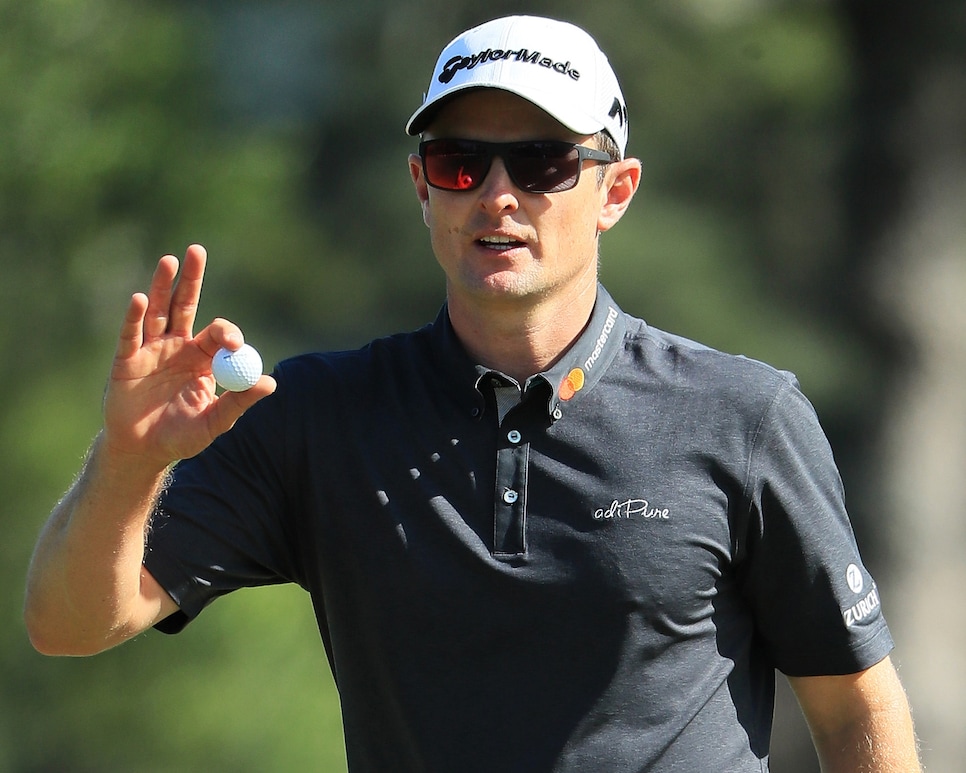 The Twittersphere is unkind. Like clockwork, whenever Justin Rose contends in a major event while wearing his very large, very noticeable sunglasses, he gets ripped.
Here are just a few reactions (so far):
As it turns out, Rose wears those large shades to protect himself from severe allergies. I played 9 holes with him on the Monday after the 2014 Masters, and he explained to me that protecting his eyes from pollen was essential to avoiding a debilitating reaction to allergies. (Alas, he sneezed and coughed his way through those 9 holes of golf.)
And just in case you think Rose's shades look cool (!), they're the Adidas Whipstarts, which sell for $96.