The Loop
Masters 2017: Here's what we hope Jim Nantz says for each of the 7 leaders if they win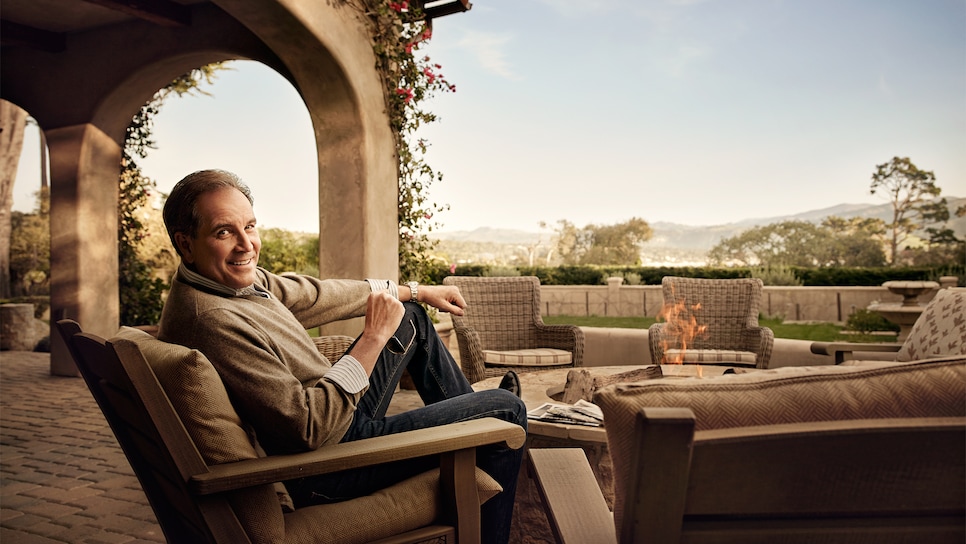 AUGUSTA, Ga. -- A packed leader board entering the final round of the 2017 Masters means a couple things. For one, fans should expect an exciting finish. For another, Jim Nantz has a lot of options when it comes to giving his winning play-by-play call.
Here's a look at the top seven players going into Sunday, and what we hope -- and in some cases, think -- the CBS announcer will say for each of their potential wins.
Justin Rose (T-1): A Rose blooms amongst azaleas!
Sergio Garcia (T-1): Somewhere, Seve smiles on Sergio!
The Sergio-Seve Ballesteros connection will be one of Sunday's main themes. Garcia is trying to win his first major on what would have been his idol's 60th birthday. Of course, Nantz could also go with, Is it is his time? . . . YES! At long last! again.
Rickie Fowler (3rd): Oh, Rickie, you're so fine!
OK, so there's no way Nantz will say this. He could, however, go with a comment on Fowler's favorite color: "Who knew green could go so well with orange?!"
Jordan Spieth (T-4): The Comeback Kid does it!
Or "Today, redemption is spelled S-P-I-E-T-H!" Or "This year, he didn't Spieth the bit!" Or "You can't Jordan-proof this place!" Never mind, Jordan already said that.
Ryan Moore (T-4): Major-less no Moore!
Other possibilities: "Get ready for Moore company among golf's elite!" Or "Ryan better make Moore room in his closet!" You get the point. Nantz has to make a word-play on Ryan's last name. Has to.
Charley Hoffman (T-4): Do you feel that, everyone? It's a Charley horse!
Kidding, Charley. Golf fans -- and media members -- would love to see you win. Well, at least a few would. You can't get around the fact that Hoffman is easily the least-known golfer on this list. Maybe Nantz goes with something more standard like, "An unlikely Master!"
Adam Scott (7th): Great Scott!
I had to check to make sure Jim didn't use this in 2013, but he didn't. Talk about an upset. Or he could reference the number of green jackets for Scott: "Take two, Adam!" or his caddie, Steve Williams: "And it's one for the thumb for Stevie!"
OK, we'll cut it off there. Just some friendly suggestions, Jim. We look forward to hearing what you wind up going with later.