The Loop
Mason Nome, 15, sees handicap move nearly a point, to +5.4, after round with ace, albatross
So, what does that do to one's handicap index? In Nome's case, it contributed to moving it nearly a full point in a two-week span.
On July 15, Nome's handicap index was +4.6. On Aug. 1, it was +5.4.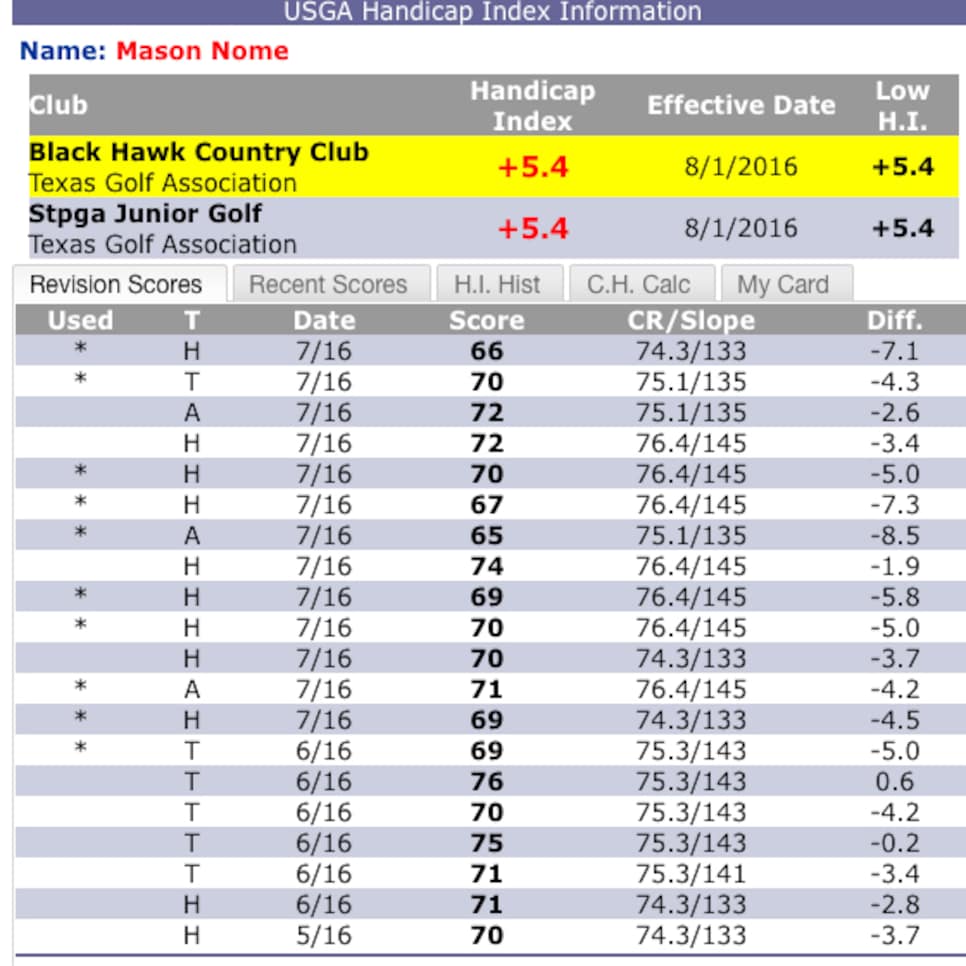 A couple of other low scores probably contributed, too. Nome shot a 65, likely at the Cypress Creek course at Champions Golf Club in Houston, in a practice round for a U.S. Amateur qualifier a short time later. The course rating/slope there is 75.1/135 (he is the second alternate from that qualifier, having had rounds of 70-72).
He also posted a 67 at what likely is the Fazio Course at Carlton Woods in the area, which has a course rating/slope of 76.4/145.
However he arrived at the +5.4 handicap index, well, to say the least, it's impressive for anyone, much less a kid too young to drive. He already has committed to playing college golf at Texas.