The Loop
Martin Kaymer's U.S. Open win forced everyone to dust off their favorite German car analogy
__Martin Kaymer is German. Germans are known for their efficiency and their masterfully engineered cars. Martin Kaymer played Pinehurst No. 2 efficiently and masterfully last week.
Do you see where this is headed?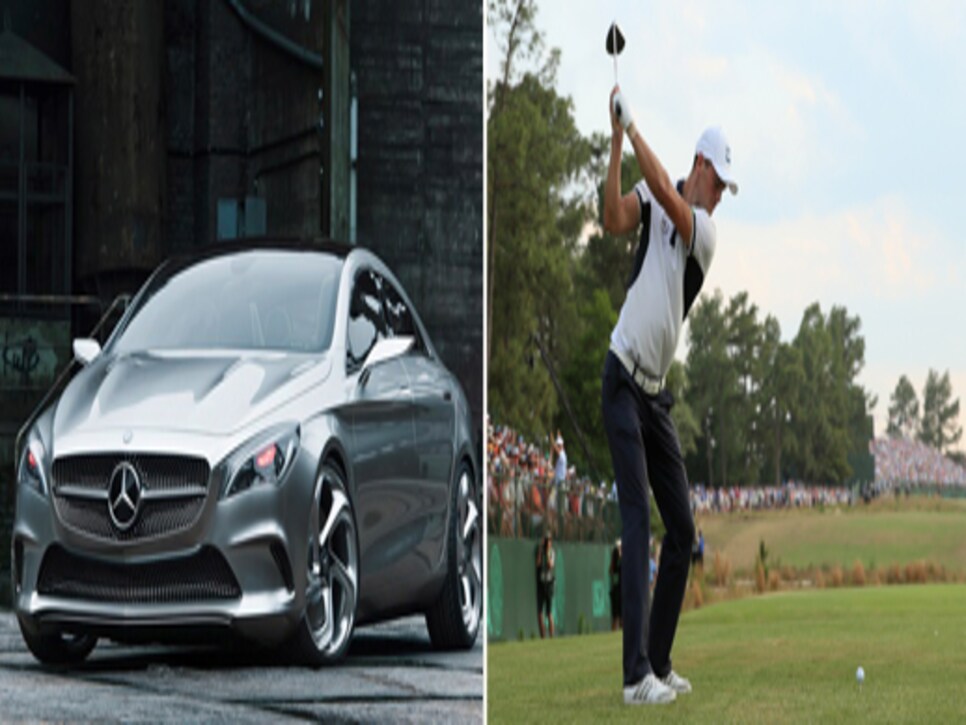 Yes, if you paid close enough attention to the coverage of Kaymer's eight-stroke win in the U.S. Open, you could begin to detect a trend -- a seemingly unending stream of comparisons between Kaymer and a German car. Either that or references to his "German efficiency."
It didn't help that Kaymer was wearing a Mercedes-Benz logo on his shirt, that he betrayed little emotion through 72 holes of the Open, and that his golf was, well, machine-like in its precision (See, even we just did it. Man, that was easy!).
"He looked like a product of German engineering precision while joining Woods and McIlroy on the short list of seven players who have won wire to wire in 114 U.S. Opens." -- Bleacher Report
"The 29-year-old German thus far has played like a 'finely tuned engineer,' a description Darren Clarke used for him when Kaymer won The Players Championship last month.' -- The Associated Press.
". . . He needed to seven-putt to win. Typical of Kaymer and his German efficiency, he just hit the first one in." -- The Los Angeles Times
And then there was Twitter.
Martin Kaymer was the 40/1 winner of the second major of the season, the US Open, meticulous German efficiency personified
Watching Martin Kaymer play golf is like driving my Alpina B7 German engineering smooth and in control. Enjoyed watching him play @GGGAgolf
Kaymer is a German feat of engineering, superb play all weekend
Martin Kaymer is a marvel of German engineering.
— AssistantProProblems (@AProProblems) June 15, 2014 The list goes on.
Fortunately, we saw no Kaymer comparisons to a bratwurst. Otherwise we would have had all the German cliches covered.__