The Loop
Martin Kaymer's U.S. Open run is getting huge* play in his native Germany (*Actually, no one is paying attention)
"It's a little bit of a side sport right now," Kaymer said.
Understandable, perhaps, with all of the focus on the World Cup, where Germany is one of the favorites. But surely, we thought, Kaymer must be exaggerating. Surely, when a native son goes out and puts forth a record performance in one of golf's four major championships, it's cause for some attention.
Here's the main sports page of the Bild.de, Germany's biggest newspaper.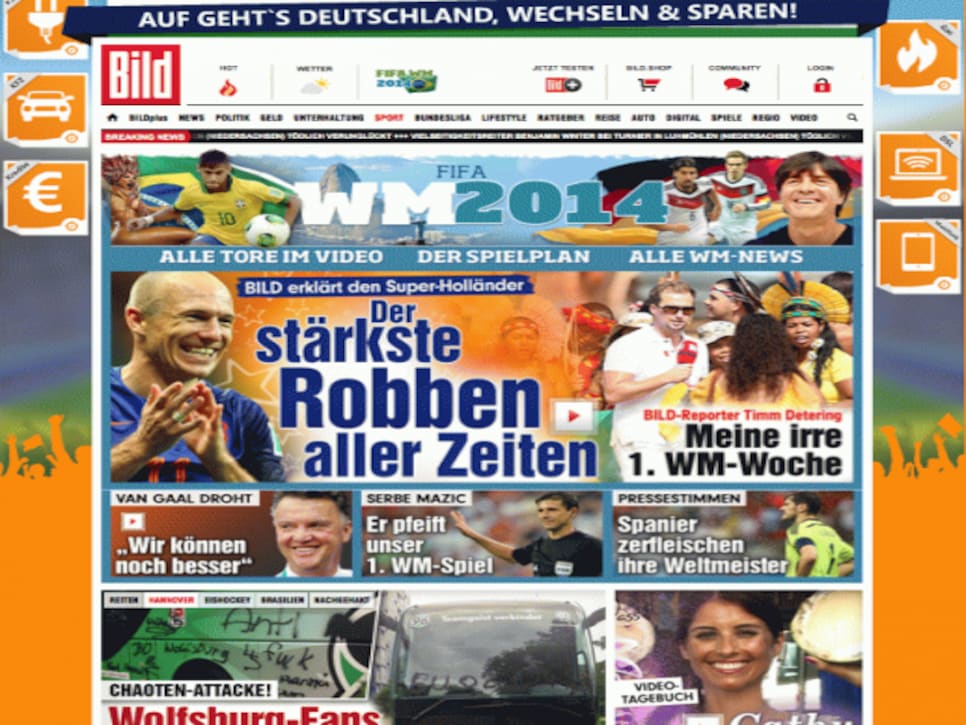 Can you see the story about Kaymer? No, you can't. He's not there.
And here's the homepage of Spox.de, Germany's biggest sports site.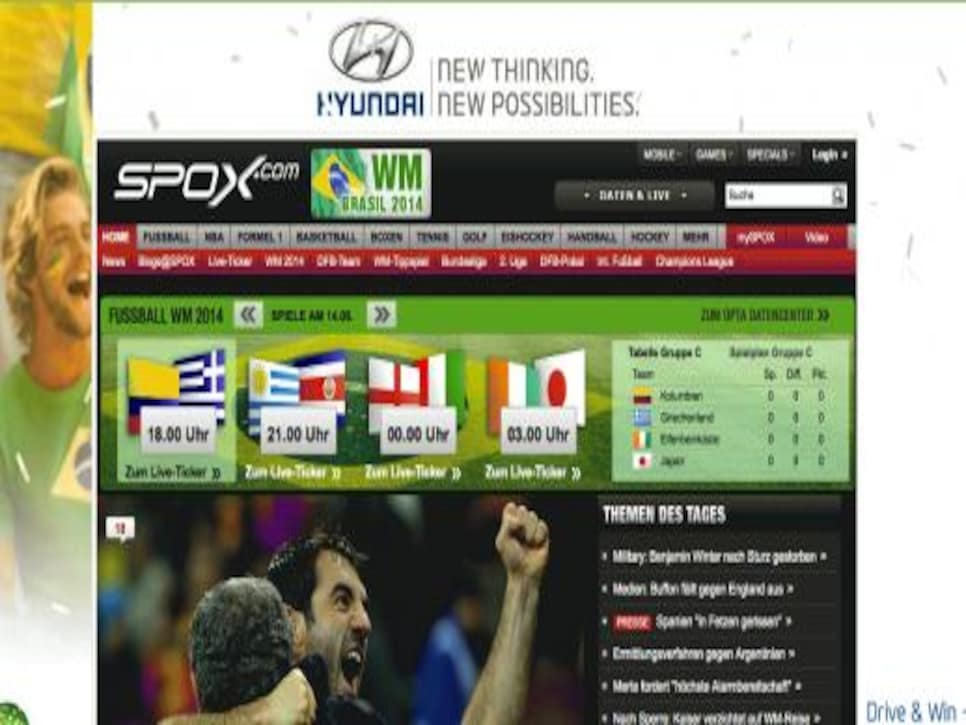 And here's what happens when you scroll down some more.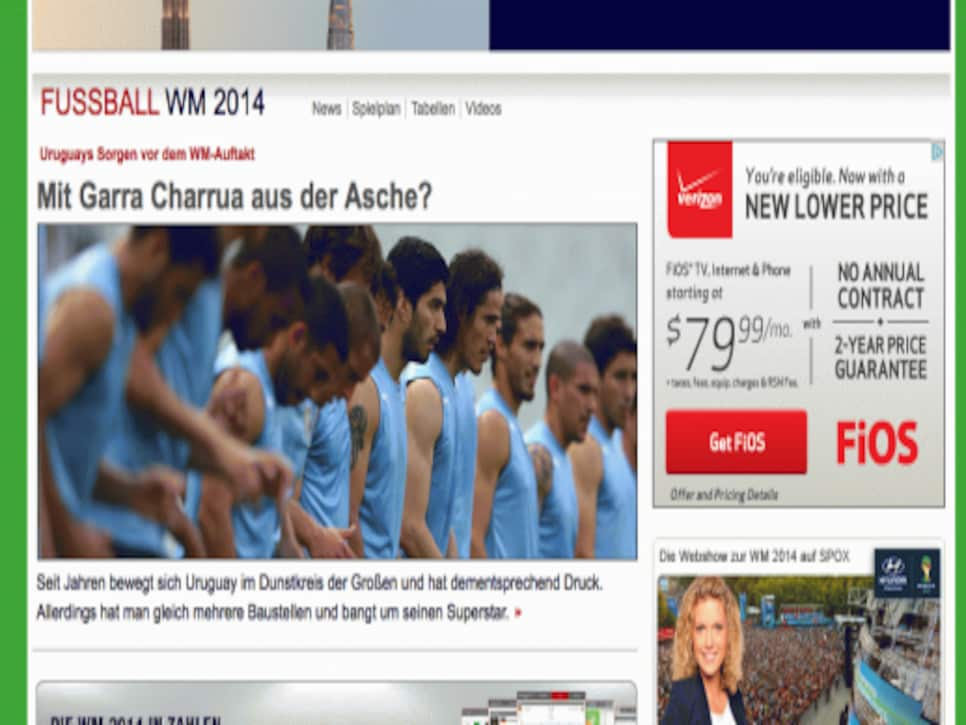 Finally, if you kept scrolling, like REALLY scroll, all the way down past more World Cup news, and lesser soccer news, and the stories about handball, and even past the stories about the NBA and NHL, you'd get to this.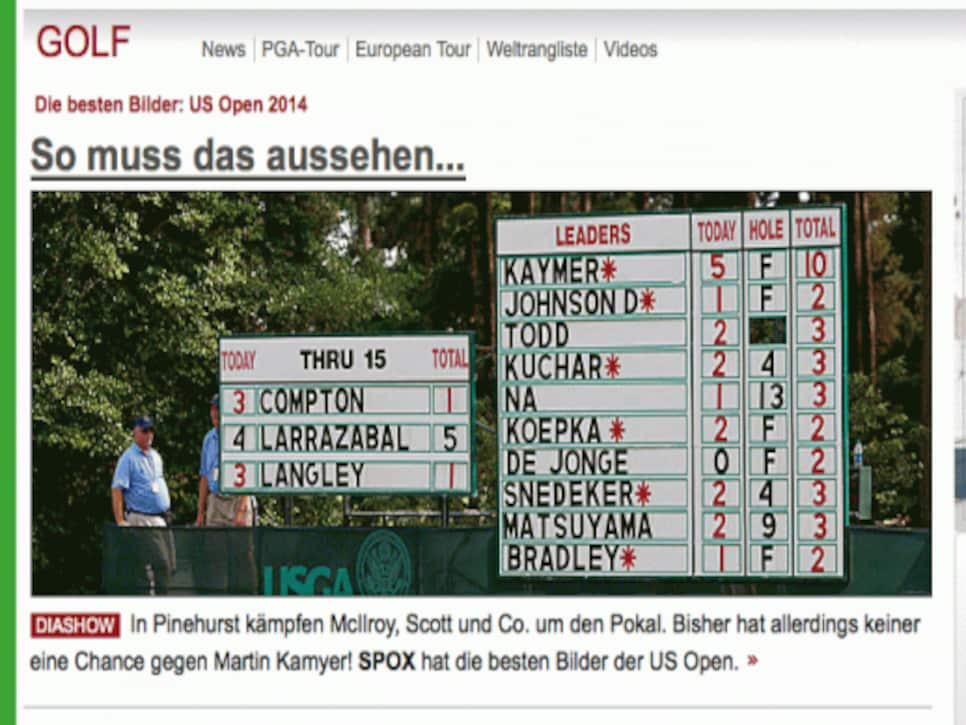 (The headline translate roughly to "Someone has the look.")
So there's that. But in fairness to German golf, there is one media outlet, Golf.de, represented at Pinehurst this week. The site's managing editor, Sebastian Burow, had plenty to keep him busy because four Germans -- Kaymer, Alex Cejka, Marcel Siem and Max Kiefer -- were in the field. All but Kiefer made the cut, but understandably, Kaymer is the big story.
Burow said his site has experienced a healthy uptick in traffic because of Kaymer's performance. But again, his is a golf site. The general public is a different story.
"He won't make it on the news on TV," Burow said of Kaymer. "If he wins, maybe there'd be a short note or something."