The Loop
Martin Kaymer's Olympic experience has changed his perspective on sports, including his own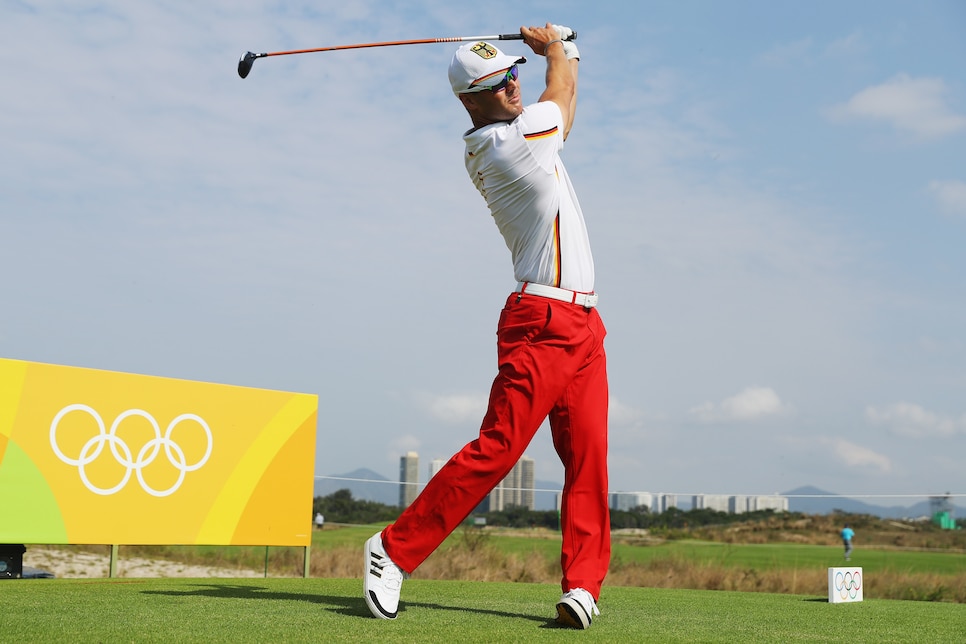 RIO DE JANEIRO -- Martin Kaymer's perspective is forever changed, and he hasn't even hit an official Olympic golf shot.
After walking the Rio Olympic course's back nine this morning with just a wedge in his hand, the two-time major winner from Germany said he would "chill" this afternoon and "watch some other sports to get inspiration for tomorrow."
Having already attended the opening ceremonies, Kaymer ran into German gymnast Andreas Toba in the Olympic Village elevator. American audiences saw Toba's heroic effort to finish the pommel horse routine after tearing an ACL during the floor exercise.
"He said the pain that he felt was so intense that his leg didn't feel connected to his body anymore," Kaymer said. "He had so many tears in his eyes but he still did it. And then you think about your sport and we complain quite a bit if we don't get the proper food and stuff like that."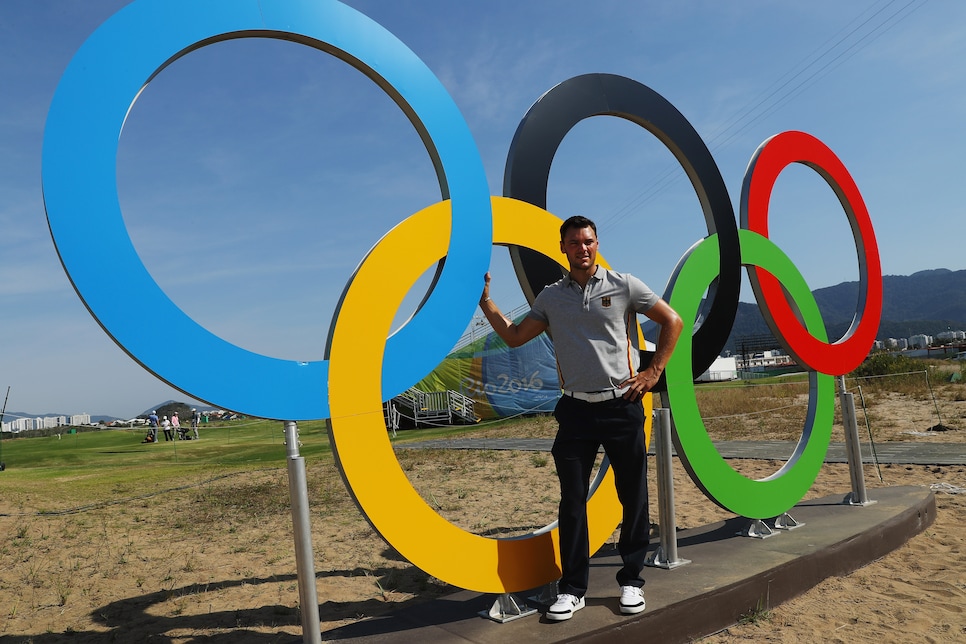 Kaymer, no slouch when it comes to dedication, has been inspired by the work ethic and devotion to craft of his Olympic Village peers.
"It's how much work they put into it, it's amazing, and that's why it's really one of the best weeks of my career."
A pre-tournament favorite based on his resurgent game, the 31-year-old has been rumored to be dating tennis player Sabine Lisicki, who he watched at Wimbledon. Lisicki withdrew from the Olympic competition a few weeks ago.
"When you see the way they work out, the way they the focus that they have, and everything sometimes is just for seconds, and then the next chance is in four years," Kaymer said. "I mean how heartbreaking must it be for the gymnastic guy and he has a team that didn't qualify for the finals because of him that didn't get enough points. It is really really hard to see, it makes you try everything you can to help the team, but it is difficult that you not try too hard because you still need to relax and play the same we you play every week. But it will definitely change my perspective of my sport and other sports and I have a lot respect for those guys."
Kaymer tees off at 9:14 AM local time with Bubba Watson and Anirban Lahiri.