The Loop
Martin Kaymer is in the hunt at another PGA, but he seems WAY more excited about watching other athletes at the Olympics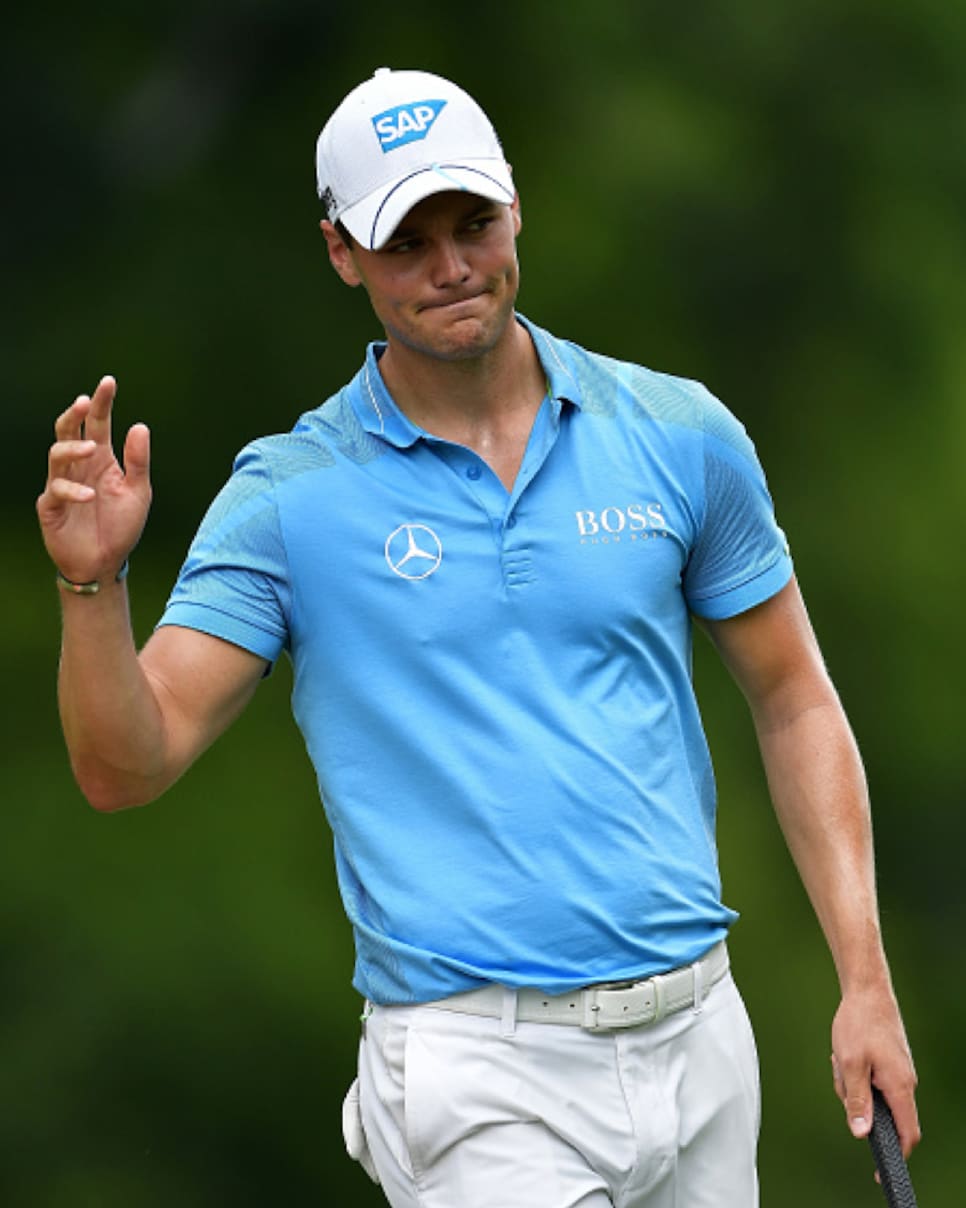 SPRINGFIELD, N.J. -- Martin Kaymer already boasts a Hall-of-Fame resume with two majors to go with a Players title. But for someone who has reached such heights by age 31, he's had unusually long down periods. Not that the German is worried.
"I think it's normal that once an athlete has a lot of success, that it takes a little bit of time; that you want to enjoy the success," Kaymer said. "It has to settle in, and for some people it takes a little bit longer. Maybe I'm a little bit slow in terms of that, instead of just keep going and try to win every single week, and doing -- actually competing every single week."
In fact, Kaymer is confident he's in the midst of his latest resurgence. And it's tough to argue following a Thursday 66 at Baltusrol that puts him one shot behind Jimmy Walker's lead. So what's the inspiration behind his recent good form?
"Well, that I'm part of the Olympic Games," said Kaymer, who lit up at the question. "I really look forward to see the best athletes and lunch with them and see what they do; see how they work out, maybe have a chance to talk to some of the guys."
An excited Kaymer continued with an explanation that had to be music to the IOC's ears.
"If you have, for example, Dirk Nowitzki there, Michael Phelps and those guys, they are the best in what they do. It's so, so, inspiring, and I really look forward to go, experience that, and I don't know how I will feel. I'm sure it's going to take a couple weeks after that to reflect on all your experiences. But I think, I just look really, really forward to see the best in the world in sports, because sport is a great -- any sport is so fun, especially for the kids. I just look forward to see and watch the best of the best."
Kaymer was then asked if he thought Phelps might come to watch him play golf.
"I don't know. Does he play golf? I mean, he has an invitation," Kaymer said. "He can walk inside the ropes I'm sure."
Phelps does play golf. And yes, the most decorated Olympian ever can probably walk inside the ropes if he wants in Rio. Should he choose to do so -- and if we're truly in the midst of another Martin Kaymer moment -- the man with 18 gold medals might just see a German with three majors.