News
Martin Kaymer granted special exemption status by PGA Tour for 2019 season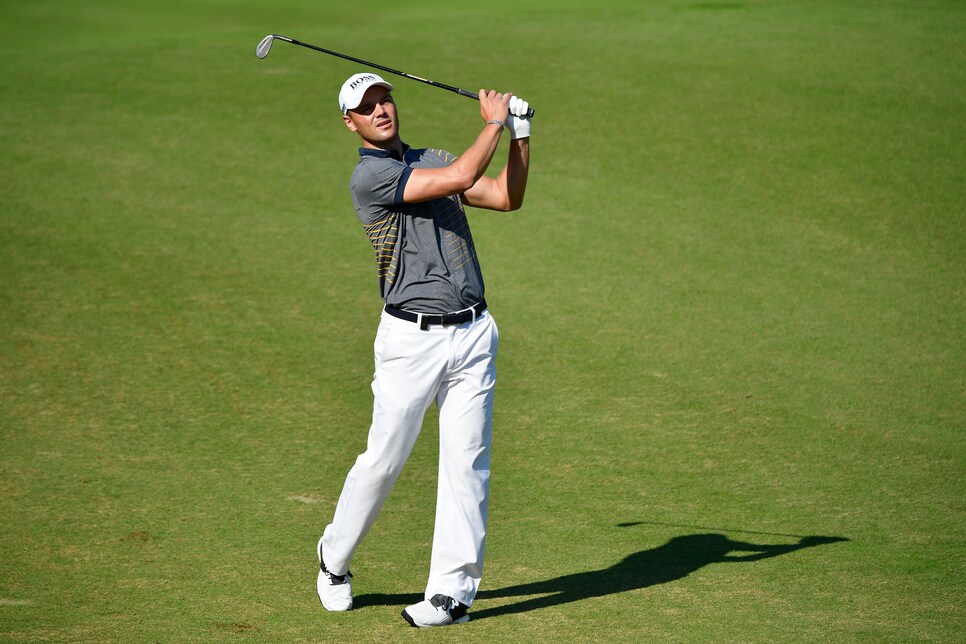 While winning the U.S. Open bestows a five-year PGA Tour exemption, Martin Kaymer, winner of the 2014 championship at Pinehurst, lost his member status for 2016 due to appearing in just 13 events the prior season.
"Gaining full eligibility to play on both tours—the PGA Tour and the European Tour—is a challenge," Kaymer said at the time. "When coordinating my 2014-15 schedule I was forced to plan with a certain degree of risk."
Although he regained his card, it appeared Kaymer was facing a similar fate for 2019, as the 33-year-old made just 11 starts on tour this year. However, according to Kaymer, the tour has granted him a reprieve.
"I got a special exemption because I was injured for quite some time," Kaymer said at the Turkish Airlines Open. "With the way the two schedules are working out, I'm very, very glad the commissioner gave me that exemption."
Kaymer has battled wrist and shoulder injuries the past few seasons, partially fueling the former No. 1's spiral down the world rankings, entering the week at No. 150. Given the new itineraries of both the PGA and European circuits, the 2019 schedule will allow Kaymer to maintain status on the dual tours.
"The new PGA Tour schedule is going to have a huge influence on the European Tour from February until June," says Kaymer, who is based in Florida. "The tournaments here are very low on World Ranking points and prize money. So if you have the chance to play on the PGA Tour, why would you play in Europe?
"I can spend three or four months in the States. Then I can play in the Rolex Series events after the U.S. Open in the run-up to the Open Championship. That will mean much less crossing the Atlantic. It just makes sense to stay in America until the end of the U.S. Open when there is only three or four weeks between the biggest events from the Players all the way through the majors. It would make no sense to go back to Europe, which is a shame for the events there."
Regarding his tour status, it will be the last one exempt from the aforementioned U.S. Open victory. Kaymer is expected to make his 2019 U.S. debut in Phoenix.