News
Martin Kaymer, caddie Craig Connelly part ways after winning two majors together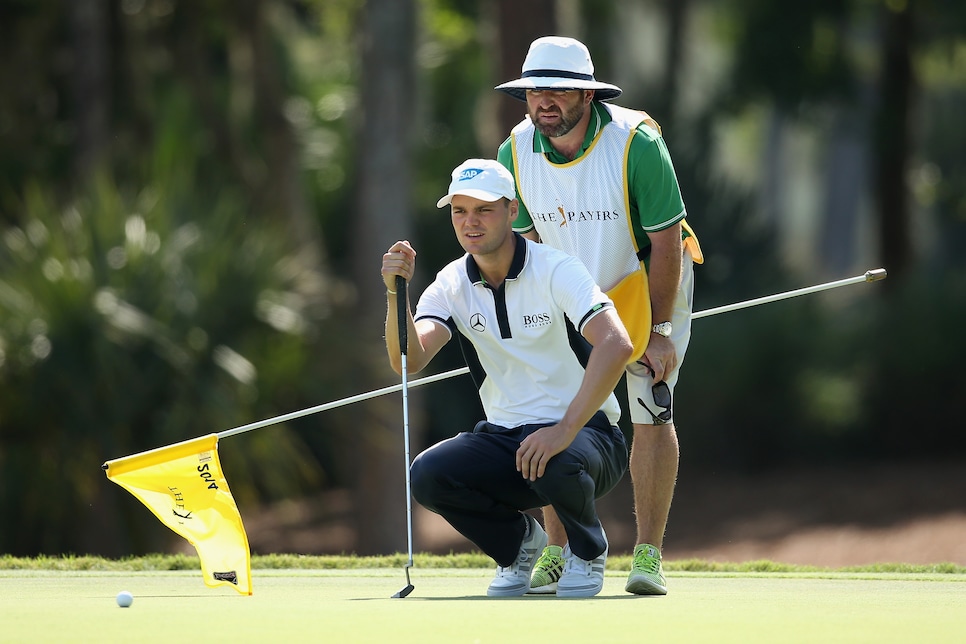 As first reported by Bunkered magazine. Kaymer and Connelly are parting amicably. Kaymer has yet to comment on the personnel change or announce a new caddie, but Connelly confirmed the split on Twitter.
Connelly, nicknamed "the wee man," was on Kaymer's bag for both the German's two major victories, first at the 2010 PGA Championship at Whistling Straits and then at the 2014 U.S. Open at Pinehurst. The two also teamed up to claim the 2014 Players Championship.
"I am grateful for the relationship I have with my caddie, Craig Connelly. We go through so much together and talk about so much private stuff. The role of the caddie is so important in professional golf. And, without him, I would know nothing about Scottish football."
Kaymer had been a part of Europe's four previous Ryder Cup teams, but is in the midst of a down season. The 2010 European Tour Race to Dubai winner is currently only 66th on that points list, while falling to 146th in the Official World Golf Ranking.