The Loop
Marlins Man will no longer attend Marlins games, proving loyalty is dead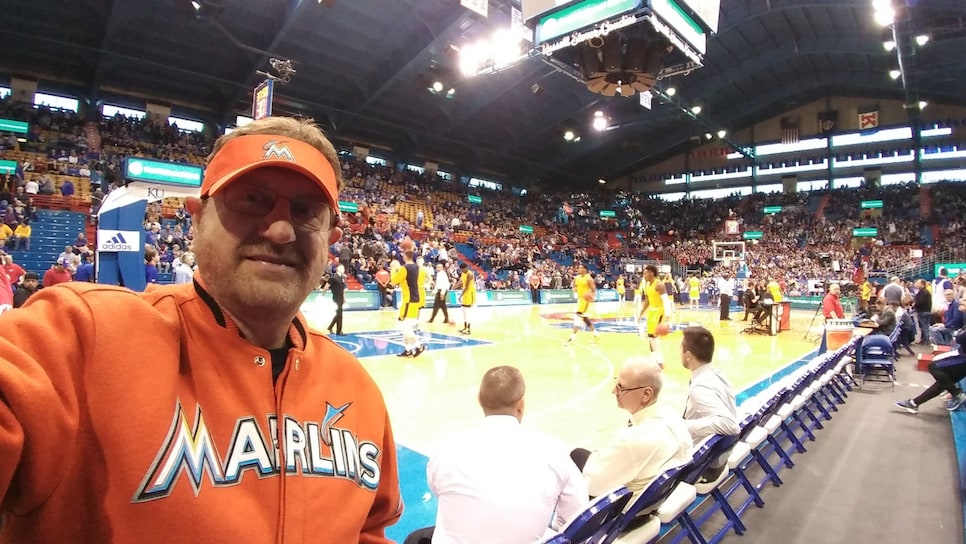 To all those engaged, here's your sign to stop the wedding. Clearly loyalty and devotion are a thing of the past.
How else can you interpret this dark news out of South Florida? According to radio host Andy Slater, Laurence Leavy—known in your programs as "Marlins Man," aka the guy sitting in prominent seats at every major sporting event in an orange jersey—was unable to come to terms with the Miami ball club for season tickets. Leavy sent the team a $200,000 check for a three-year, four-ticket commitment. Given the product the Marlins are going to be putting on the field the next...
Checks Marlins' roster and minor-league system
...decade, that seemed generous. Amazingly, the Marlins shot it down, although did counter with two other offers. But offers not good enough for Marlins Man.
"I've received more of a discount for other teams with a multi-year deal, including the Yankees, and I never have to pay years in advance," Leavy told Slater.
Could the team be tired of Leavy grabbing too much attention? Perhaps; guy's not exactly a recluse. Conversely, given the Marlins were last in the National League in attendance, it's certainly bold to turn away fans.
Leavy did say he'll return to the Marlins once they roll out a winning product.
Double-checks Marlins' roster and minor-league system
Well, they had a good run.