News
Mark Newell nominated for second term as USGA president, Stuart Francis tapped as president-elect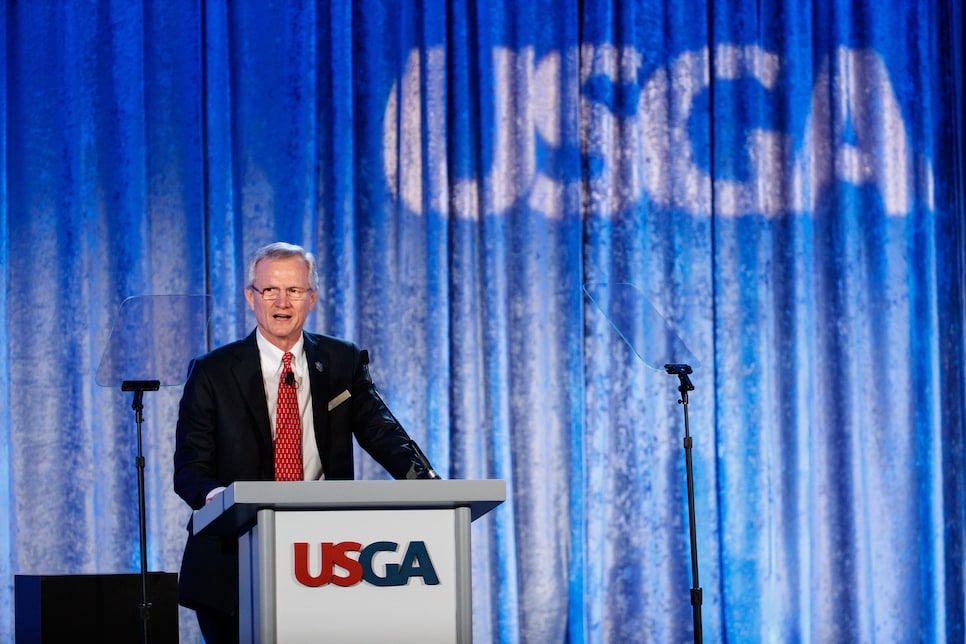 Copyright USGA/Chris Keane
With his nomination for a second one-year term as president, Mark Newell will continued to lead the USGA Executive Committee as the governing body ushers in its modernized Rules of Golf in 2019. And he'll do it knowing who his successor is in 2020: current USGA Championship Committee chairman Stuart Francis.
The USGA formally unveiled its slate of nominees on Thursday, which includes three new members for the 15-person committee: Tony Anderson, Deborah Platt Majoras and Fred Perpall.
"This is an exciting and pivotal time at the USGA, as we continue to undertake game-changing work to ensure a healthy future for golf," said Mike Davis, CEO of the USGA, in a press release. "The business acumen, executive-caliber skill, and governance experience demonstrated by these nominees further strengthen an already exceptional group of leaders who genuinely care about the game. We are thankful for their willingness to give back to the game."
Newell, a retired lawyer from McLean, Va., is in his sixth year on the Executive Committee and was a leading force in the overhauling of the Rules ahead of their implementation on Jan. 1.
Nominated a president-elect, Francis has served on the Executive Committee for four years and overseen the Championship Committee the past three. He is an accomplished player who has competed in U.S. Amateur three times and played in two NCAA Championships while attending Princeton. The Hillsborough, Calif., resident works as senior managing director at Evercore, overseeing the firm's Silicon Valley technology practice.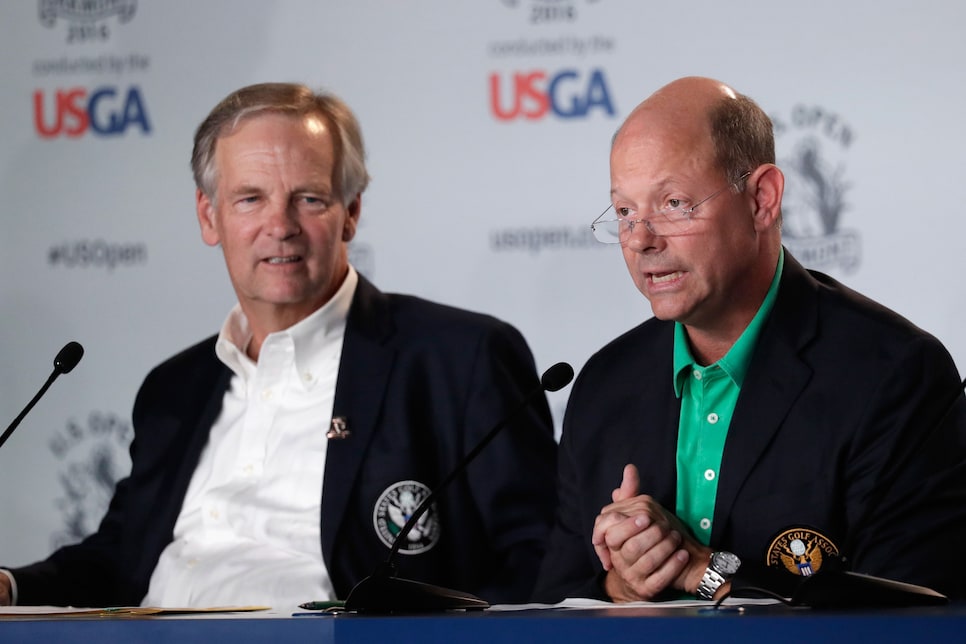 Two other members of the Executive Committee have been nominated to serve as officers: Martha Lang as secretary and Thomas Barkin as treasurer.
Anderson, from Chicago, retired from Ernst & Young after 35 years with the accounting firm. Majoras, from Cincinnati, Ohio, is the chief legal officer and secretary at Procter & Gamble and previous was chair of the U.S. Federal Trade Commission. Perpall lives in the Bahamas and is the chief executive officer of The Beck Group, leading the firm's domestic and international architectural design, planning, real estate consultancy and construction businesses.
Other current Executive Committee members nominated to return include Michael Bailey, Stephen Beebe, Paul Brown, Kendra Graham, Robert Kain, Nick Price, Sharon Ritchey and William Siart. Dick Shortz has been nominated to serve again as General Counsel. Leaving the committee are Mark P. Reinemann, Gregory B. Morrison and Clifford J. Shahbaz.
The formal vote on the nominees will take place at the USGA Annual Meeting on Feb. 23, 2019 at the J.W. Marriott in San Antonio.