The Snail!
PGA Tour player unleashes 'the snail' on TPC Scottsdale's stadium hole—and it worked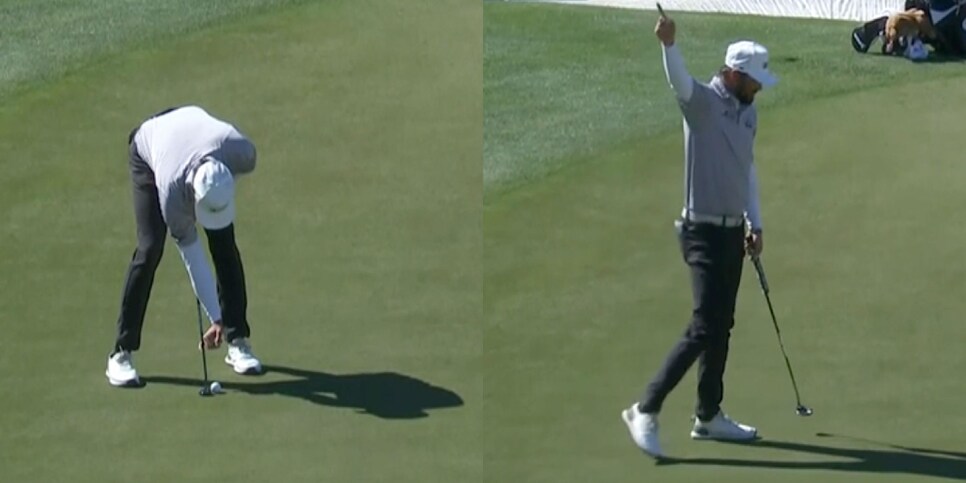 SCOTTSDALE — Mark Hubbard arrived on the 16th green on Friday at six over par for the second round of the WM Phoenix Open, and without much to play for. The crowd, only mildly interested in the golf even when the best in the world roll through, wasn't overly concerned with the man who at the time was in last place.
That is, until the snail arrived.
What is the snail, you ask?
It's a putting technique. A bizarre putting technique that works surprisingly well for Hubbard.
The snail was first discovered by Hubbard messing around on the putting green, having fun. But he liked how it made his putting stroke feel and was pleasantly surprised to see the putts start to drop. It gradually became less of a joke and more of a secret weapon.
"It usually makes for a pretty automatic putt inside of five feet," he says.
The technique involves Hubbard taking his putting setup before straightening his arm and wrapping his pinky finger around the bottom part of the shaft. That's why it's called the snail, he says: because Hubbard's pinky finger kind of looks like a curled up snail.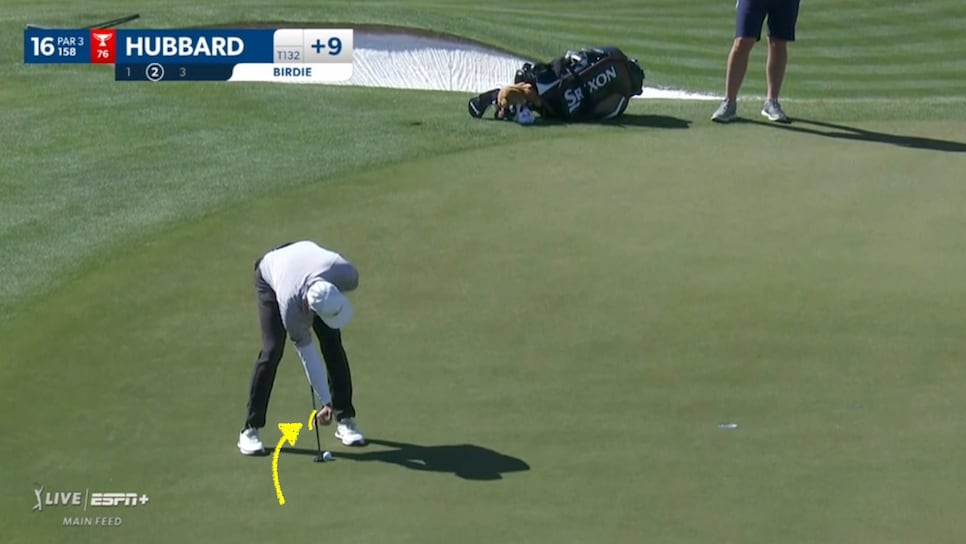 A few shuffles of his feet for showmanship, and he's ready to go.
It looks strange, but by arranging his arm this way, it effectively links the putter with his trail arm so they move together as one. Your wrists are removed from the equation. It just requires a gentle rock of the right shoulder.
"I checked with the rules officials on it, and it's completely legal," he says. "I'm locking it into my right arm, but not anchoring it to any point of my body."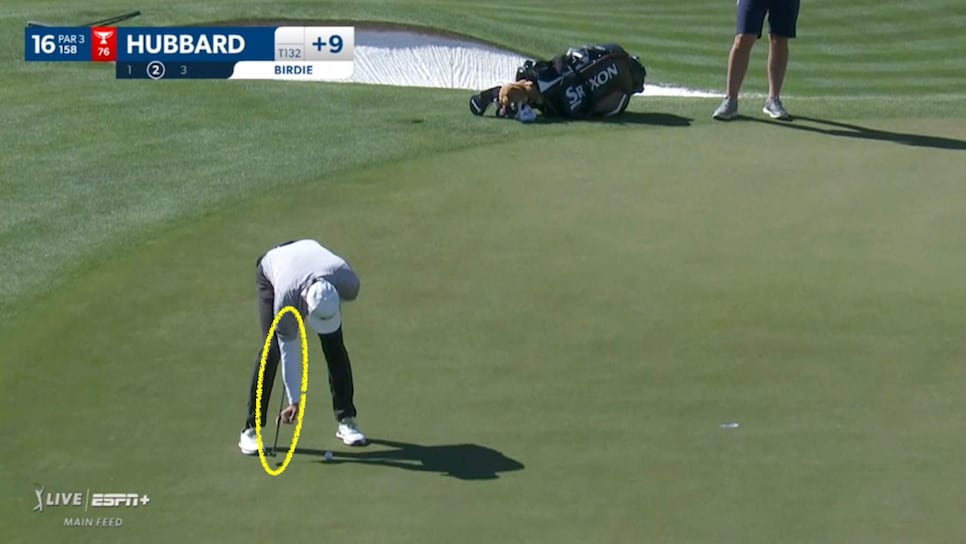 Hubbard only rolls out the snail for special occasions — like his birdie putt on 16 — or on very short putts. It worked well on this occasion, too.
Hubbard's snail rolled in the seven-footer for birdie to the delight of the crowd and kick-started some momentum: He followed his birdie on 16 with one more on 17 to move to seven over for the tournament and out of last place.