The Loop
Mark Calcavecchia is the coolest for winning a Champions Tour event while wearing bacon-themed pants
Move over, John Daly. Mark Calcavecchia is joining you in the "former British Open champions who wear crazy pants" club after becoming the first known tour pro to win an event wearing bacon-themed slacks.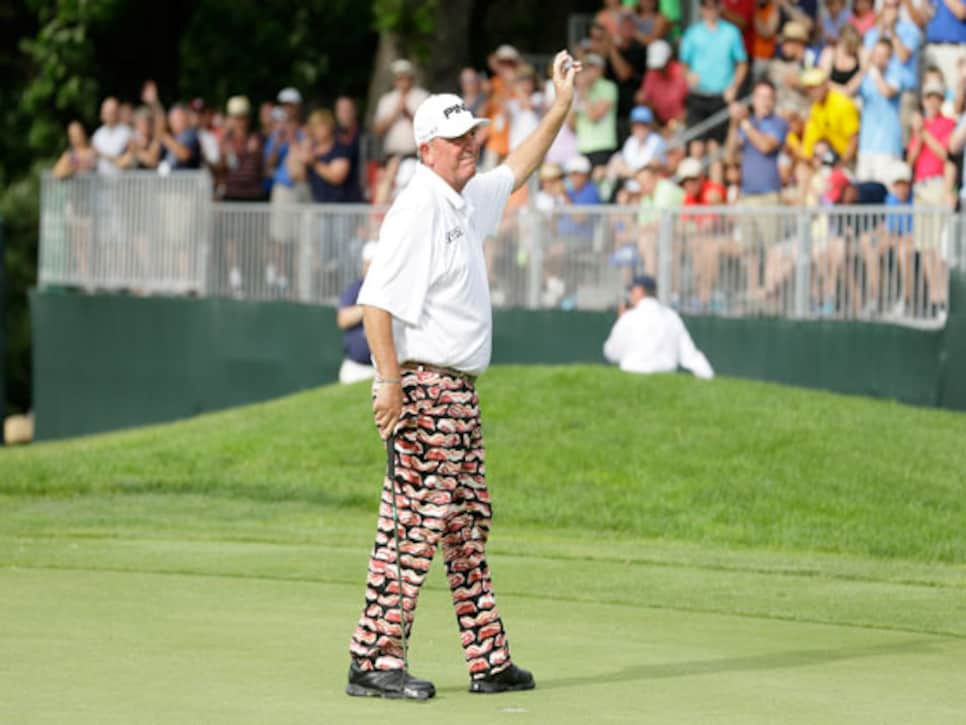 Here's an even closer look at the bacon pants and the bacon belt: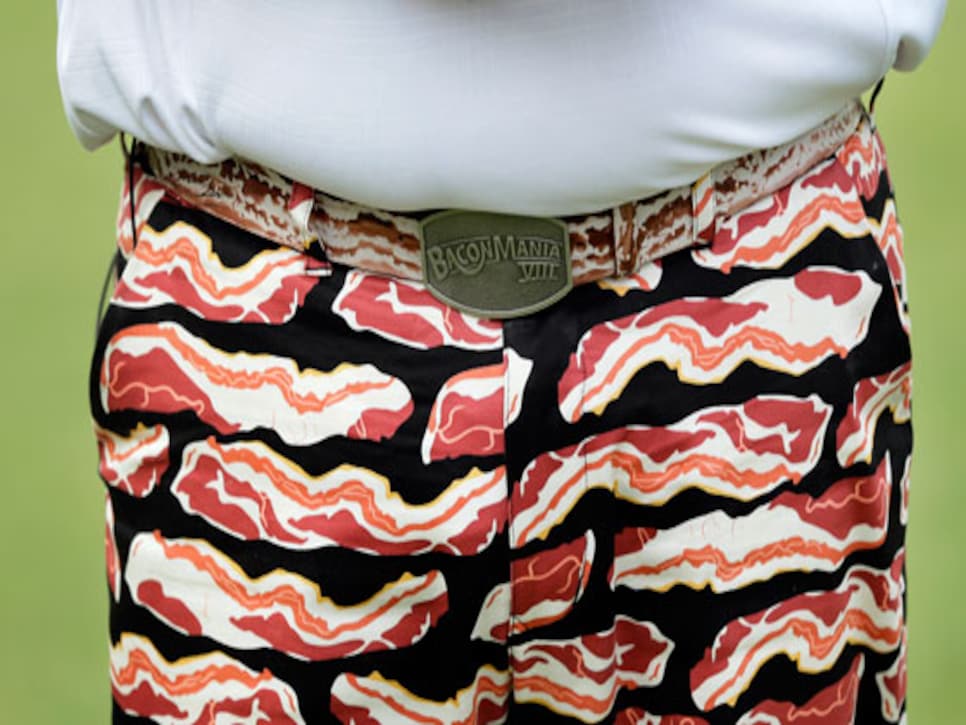 Organizers of the Blue Ribbon Bacon Festival (yep, sounds pretty awesome) gave Calc the pants and the 13-time PGA Tour winner wore them on Friday. After switching to regular pants (boo!) on Saturday, Calc decided to wear the bacon trousers again (Yay!) on Sunday.
"All of a sudden I grabbed the lead and I'm like, 'I've got to wear them. I'll give them one more shot,' " Calcavecchia said.
Here's Calc getting a kiss from his wife, Brenda, while wearing bacon pants. Side note: Brenda is one cool wife for letting her husband leave the house wearing bacon pants.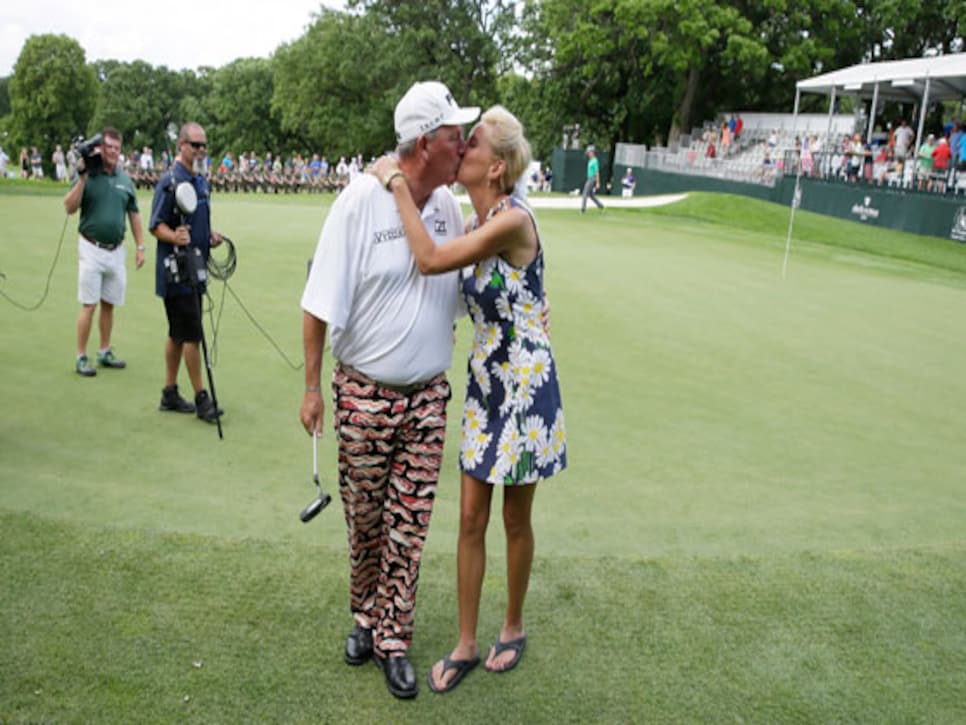 Here's Calc receiving the big winner's check while wearing bacon pants.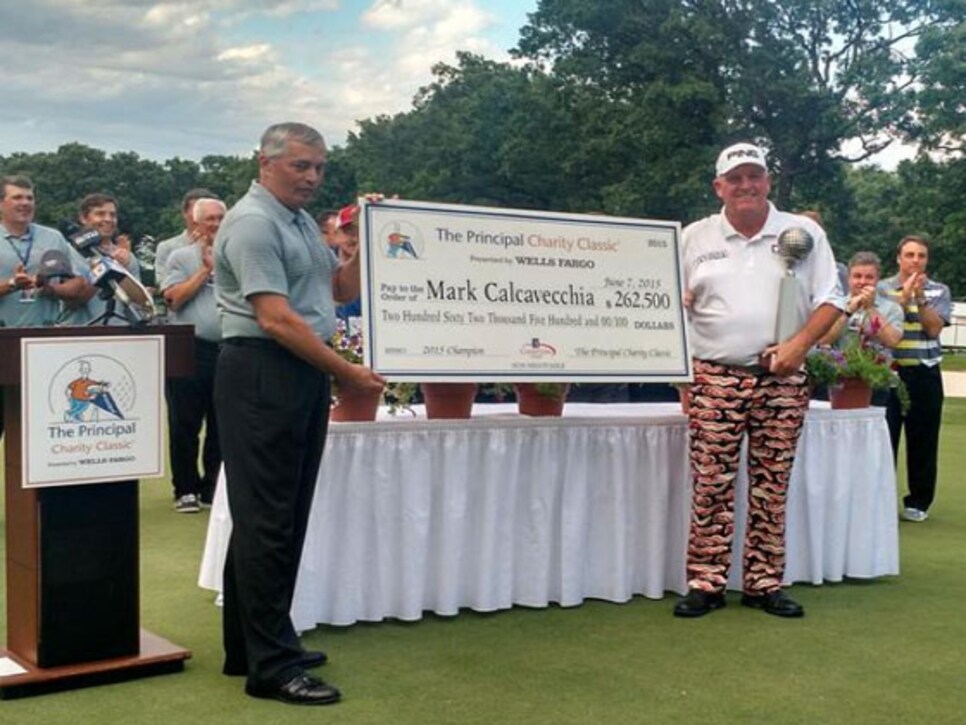 Here's Calc driving and putting while wearing bacon pants.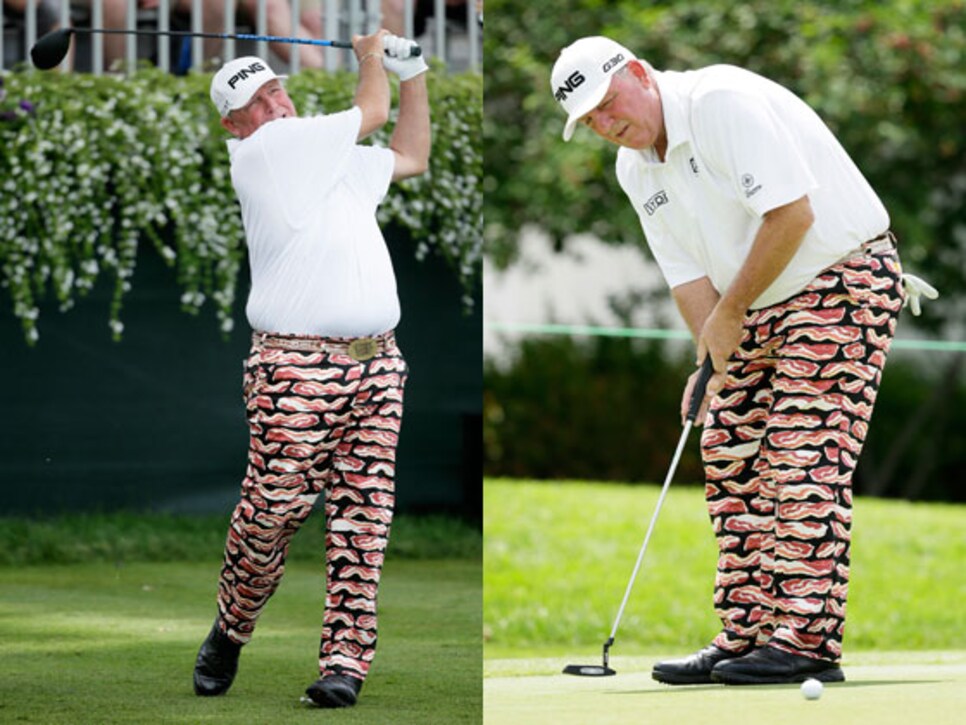 And here's Calc hitting an approach shot while wearing bacon pants and taking a divot that even looks like a strip of bacon.