Instruction
Teacher Profile: Mark Blackburn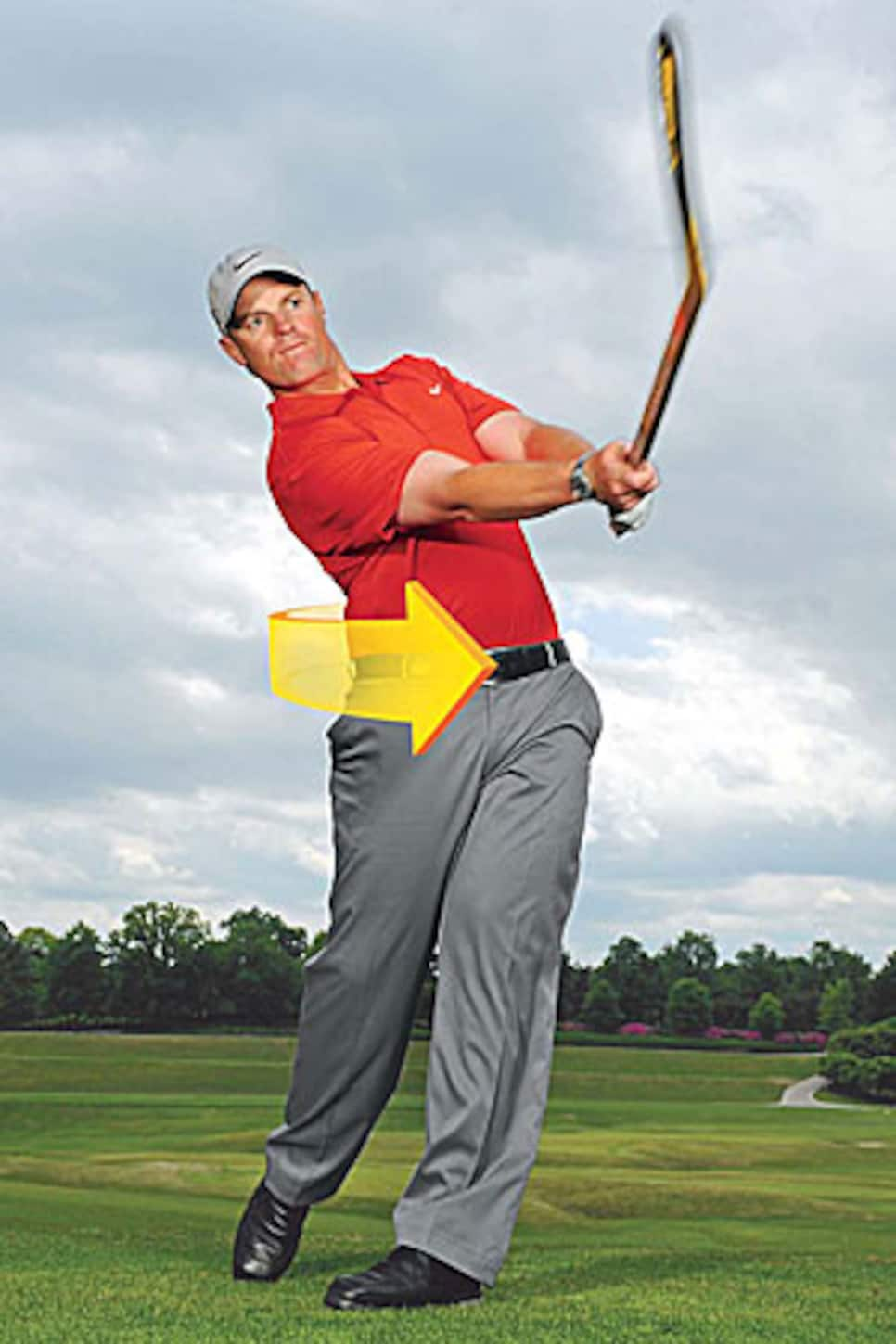 Blackburn is one of our top-20 teachers under 40.
When Robert Karlsson won the European Order of Merit and the Vardon Trophy two years ago, no one was happier for the tall Swede than Mark Blackburn. That's because, as Karlsson's swing coach, Blackburn's star rose as well. The 35-year-old Englishman is now among the growing cadre of young gurus gaining well-deserved attention for their teaching prowess.
"It's nice to be recognized for helping others reach their potential,'' said Blackburn, who is making his instructional debut with Golf Digest in an insightful Breaking 100/90/80 feature in the August issue.
It's somewhat surprising that Blackburn has managed to maintain a low profile so long, especially when you consider some of the other "name'' players with whom he's worked. He was Heath Slocum's swing coach when he won the Southern Farm Bureau Classic in 2005 and delighted in Slocum's narrow (one-stroke) victory over Tiger Woods and Steve Stricker in the Barclays last year. He has also worked with Boo Weekley, Nathan Green and Spike McRoy, plus Nationwide Tour rookie Grant Leaver.
Still, it's a passion more than a job, as evidenced by his extensive work with juniors in his adopted home of Guntersville, Ala.
"It's much more satisfying to take a kid or younger player and develop him or her into a major champion than someone who came to you as a good player,'' Blackburn said.
Blackburn was introduced to the game as an adolescent back in Surrey, England, by the paternal side of his family -- grandfather, Rex, and father, John. He didn't really get serious about the game until the age of 14 or 15 but was still able to earn a scholarship to the University of Southern Mississippi, where he captained the team as a senior.
"I was a good player (in college) but never a great player,'' Blackburn said. "Even though I was a better player when I got out of college (first alternate from his sectional in the 2002 U.S. Open at Bethpage Black), I was always more of a student of the game.''
The golf swing always fascinated Blackburn. He picked the brains of his early instructors with no idea that he was actually forming a philosophy about the swing that would be further enhanced under the tutelage of internationally-known gurus Mac O'Grady and Chuck Cook.
"There is no one method of swinging the golf club for all golfers,'' said Blackburn, a two-time (2008 and 2009) Teacher of the Year in the Dixie Section of the PGA who also worked with "Golf Machine'' guys Ron Green and Alex Sloan, plus Jon Pattersall, a highly-ranked teacher out of Atlanta. "Rather the objective is to develop a repeatable motion based on the student's functional movement. Utilizing their physiology students will learn the necessary stroke pattern whether driving or putting the ball.''
Simply, Blackburn espouses utilizing the entire body for an efficient golf swing. The "Breaking article" focuses on driving, iron play and pitching.
"It's more of a holistic approach; kind of outside the box,'' Blackburn says. "Information is power. I like to arm a player with information that will maximize his or her ability to perform. I also like to be understated and over-deliver.''
Blackburn and his wife Melissa are not only enjoying his success as a teacher but a double dose of parenthood in 11-month-old twins Rex and Merrin. Just like his approach to the golf swing, his ultimate ambition has a kind of totality to it.
"Eventually, I'd love to become one of the most respected teachers in the game, have a couple of majors under my belt, some of my junior development players on tour and further grow my tree of teachers.''