News
Cardinal Rules: Mariah Stackhouse's Pro Career Takes Flight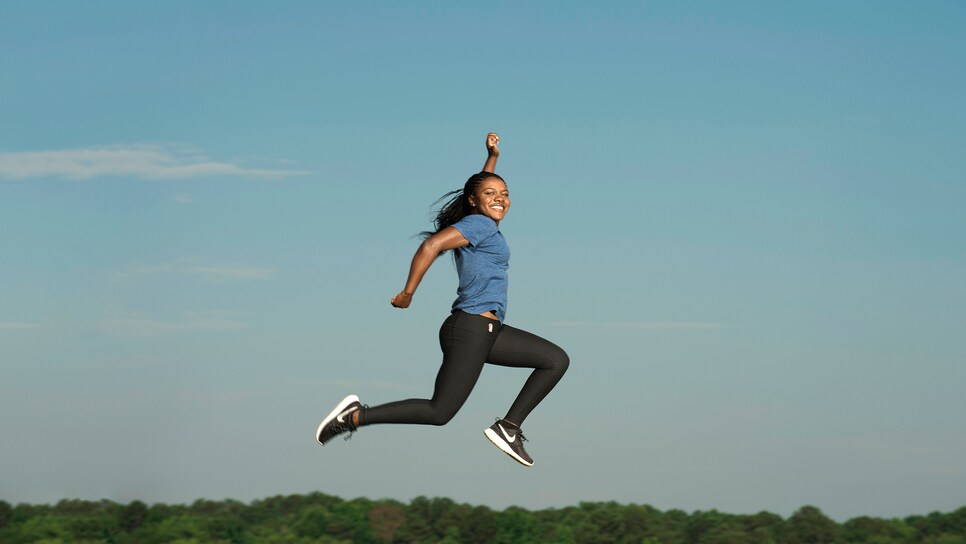 Mariah Stackhouse was home-schooled during her junior-high years. Because both of her parents worked, she was left each day with a stack of textbooks and assignments that had to be completed by a self-imposed deadline of 1 p.m. Miss that deadline and she would be cutting into practice time on the golf course—and that simply wasn't going to happen.
"I didn't think it was weird to be left to do things myself," she says. "It made me more responsible. More driven."
Leaving it solely up to your child to learn algebra might be hard to imagine in your household, but it speaks to Stackhouse's drive to become a professional golfer. With the guidance of her father, Ken, Mariah embarked on a plan more than a decade ago that included earning a golf scholarship at a prestigious university, graduating from that university, and then taking a shot at pro tournaments. Check, check and check.
After leading the Stanford University women's team to a national championship in 2015, Stackhouse, 22, graduated this spring with a degree in communications, moved back to her hometown of Atlanta and turned pro. She signed an endorsement deal with the auditing company KPMG (it also sponsors Phil Mickelson and Stacy Lewis) and made the cut in her first LPGA Tour event, the Cambia Portland Classic, after receiving a sponsor's exemption into the field. If all goes according to schedule—and believe us, Stackhouse still sticks to a schedule—she'll be playing on the LPGA Tour full time by January.
If she makes it through the LPGA Tour's Qualifying Tournament this fall, Stackhouse will become the fourth black woman to earn a tour card in the past few years, joining Ginger Howard, Sadena Parks and Cheyenne Woods, Tiger's niece. It's no coincidence that it was roughly 20 years ago that Tiger turned pro, Ken says.
"Mariah swung a golf club for the first time that same year," he says. "Tiger had a great influence on her and, I think, to the other young black ladies who are now out on tour. They all grew up playing together, so it's great to see where they are now."
"I don't step on the course and picture myself as a black golfer. I'm simply a golfer."
Mariah says she's proud of her race and certainly embraces the notion that her success could lead to other African-Americans playing golf, but she also hopes for a day when the color of her skin isn't part of her bio.
"When I was a kid, the only time I ever thought about it was when I'd look at a group photo of my golfer friends," she says, laughing. "Oh, there I am! Look at me, sticking out."
Spend a little time with Mariah and you start to understand that although this is an exciting time in her life, she has made it this far because of what her father describes as a "steady calm." Whether it's a tough exam at Stanford or a six-footer to save par, she doesn't rattle easily. It's the strength of her golf game, her father says, and the reason qualifying for the LPGA Tour might not be as stressful for Mariah as it is for some. Her demeanor might have been partially shaped at age 7, when her father says she had her one and only temper tantrum on the golf course.
"She flubbed a chip and then took her club and gouged a chunk of the turf onto the green," he says. "I made her pick up every grass blade and as much dirt as she could hold and fix the spot. I told her, 'You don't get to tear up the place someone else enjoys.' She seemed to really understand what that meant and has never had an incident like that since."