News
Maria Fassi celebrates first professional win while waiting for the LPGA season to resume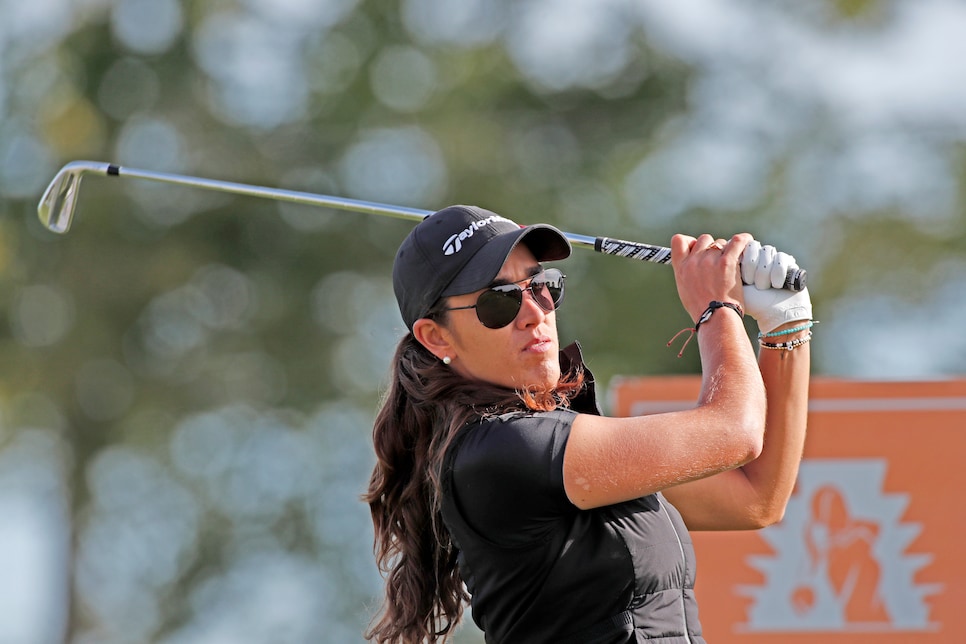 With four weeks left until the LPGA Tour's scheduled restart, second-year pro Maria Fassi decided to keep her game sharp by going to Arkansas for the Cooper Communities NWA Classic, a Women's All Pro Tour event. The trip proved worthwhile as the 22-year-old claimed a wire-to-wire, four-shot victory, her first as a professional.
The Women's All Pro Tour is the official qualifying tour for the Symetra Tour, and Fassi held off noted amateur Alexa Pano.
Fassi's triumph was made more special by happening so close to her alma mater, University of Arkansas. Fassi, who grew up in Mexico, played four years as a Razorback, where she was the 2019 NCAA individual national champion to close out her college career.
"It's all smiles in Razorback Nation, first professional win is in the books," Fassi wrote on Instagram. "Thanks @womensallprotour for hosting an amazing event. To all my sponsors, thanks for believing in me and supporting me, I know this is the first of many! To my family and friends, thanks for encouraging me and making me be a better person and golfer."
Beside her 2019 NCAA victory, Fassi is remembered for her duel with Jennifer Kupcho at the inaugural Augusta National Women's Amateur in 2019. The pair competed in the last group and became instant stars with their impressive play in the final round at Augusta National, Kupcho eventually taking the title. Kupcho, like Fassi, turned pro last summer and logged her first professional title during the pause in LPGA Tour competition due to the coronavirus, winning the Colorado Women's Open earlier in the month.
The LPGA Tour is scheduled to return in late July at Inverness Club in Toledo, Ohio, the first of a planned 20-tournament slate that will extend the season into December.