News
Marcia Chambers, whose Golf Digest series on gender and race discrimination in golf hastened change, has died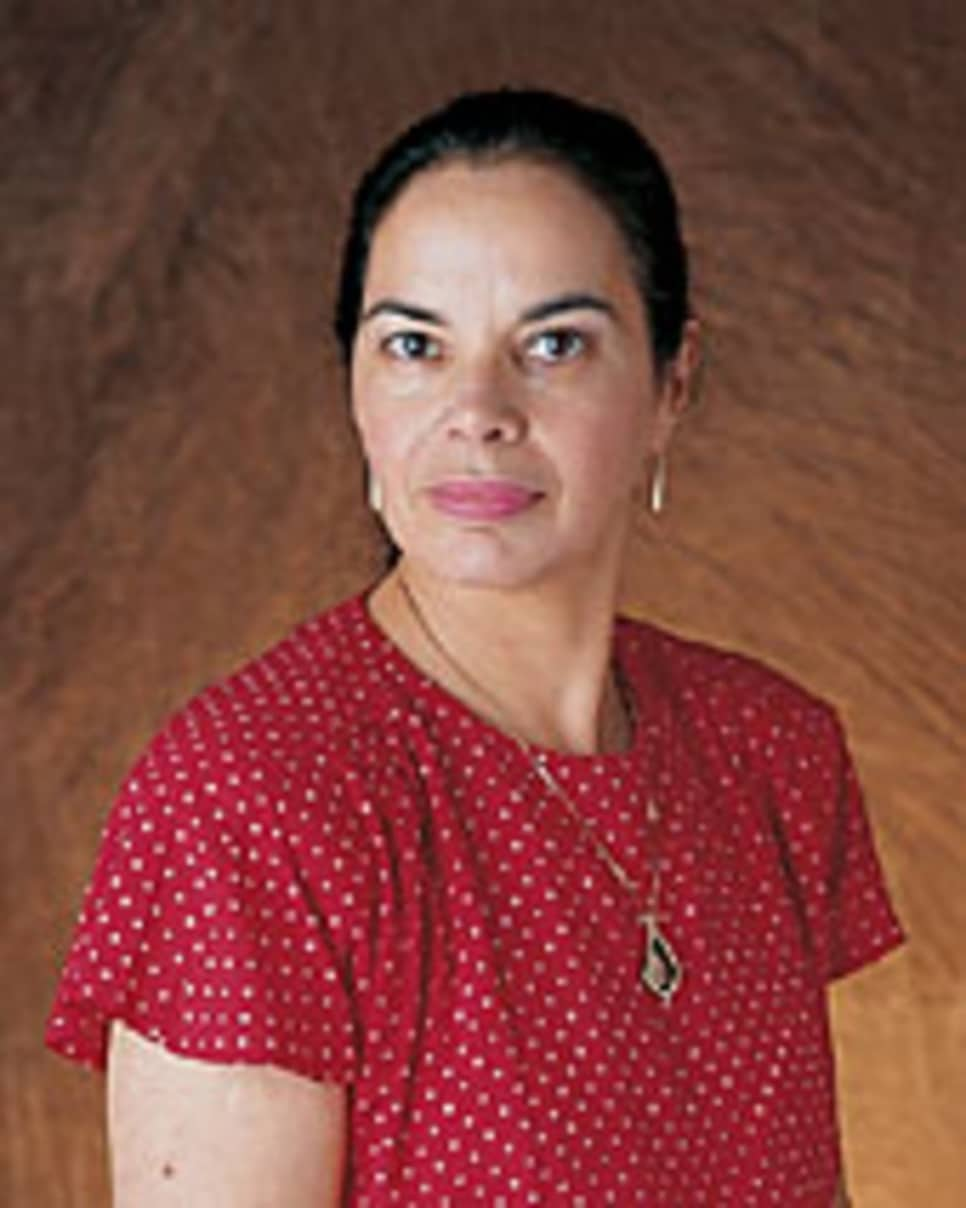 Chambers, a Senior Research Scholar in Law at Yale Law School, received the American Bar Association's Silver Gavel Award for her series of Golf Digest articles dealing with gender and race discrimination in golf.
She initially was asked to address discrimination against women in private clubs, but that was tabled when Shoal Creek and its founder Hall Thompson brought race to the fore in the runup to the PGA Championship in 1990. A reporter, taking their cue from Chambers' series in Golf Digest, asked Thompson about membership policies at the club. Thompson infamously noted that the club does not discriminate against anyone but African Americans.
"So the issue shifted immediately to race, and much debate ensued, leading [Augusta National Chairman] Hord Hardin to quickly try to defuse the issue at the Masters by inviting Ron Townsend of Gannett to join Augusta National," said Golf Digest Editor-in-Chief Jerry Tarde. Golf's other organizations quickly followed suit; the USGA added to their boards African American attorneys John Merchant and Roy Ritchie and the PGA Tour banned tour sites that excluded African American members.
Later, Chambers wrote a story for Golf For Women, a Golf Digest publication, noting that Augusta National and the Royal & Ancient Golf Club of St. Andrews still were men-only clubs.
"Controversy followed, Marcia was nominated for a National Magazine Award, and both clubs eventually succumbed to mixed memberships," Tarde said.
"There were a lot of enlightened minds working to fix golf's discrimination issues — frankly, still not entirely solved — but Marcia was certainly one of the most influential leaders and hastened the movement."
Chambers, in her 49-year career, covered courts for the Associated Press and joined the New York Times in 1973. Three years later, she also became an adjunct professor of journalism at Columbia University and later was a lecturer in journalism at the University of Southern California.
Golf Digest initially hired her to report on the square grooves controversy in the late '80s. Ping founder Karsten Solheim sued the PGA Tour, the United States Golf Association and the Royal & Ancient Golf Club of St. Andrews when the rules authorities outlawed square grooves.
"Marcia then tackled race and gender discrimination in private clubs in a landmark two-part series for Golf Digest that won a Silver Gavel Award from the American Bar Association," Tarde said. "Her continued reporting brought clarity and sensibility to this highly emotional subject.
"She was a brilliant advocate for social change and her balanced writing, particularly in Golf Digest, the game's bible, convinced golf's leaders that it was time to get with the times and take in first African Americans and then women as members of Augusta National as the rest of golf haltingly followed suit."
Among her other contributions to Golf Digest was a "26,000-word deep-dive into the PGA Tour's non-profit status as a sports organization," Tarde said. "She was a bit like golf's Mike Wallace of the old '60 Minutes' fame. When she came knocking, you were both afraid to answer the door and afraid not to."