News
Marc Leishman's off-season prep? Topgolf, and now he's tied for the lead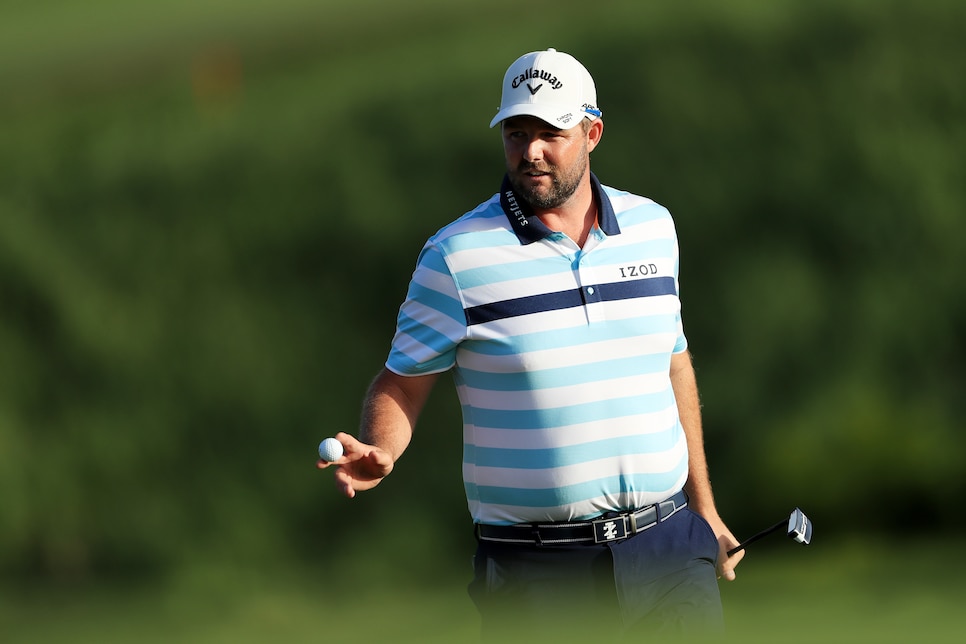 KAPALUA, Hawaii -- Marc Leishman played just one tournament in two months before arriving for this week's Sentry Tournament of Champions.
Not that he has shown any rust.
Halfway through the PGA Tour's first tournament of the calendar year, the 34-year-old Aussie owns a share of the lead with Brian Harman at 10 under after a 69 Friday at the Plantation Course.
How did he spend his offseason? By barely touching a club. Sort of.
"I went to Topgolf a couple of weeks ago," he said.
Leishman lives in Virginia Beach, Va., and it was too cold to practice outside, so he grabbed a few clubs and headed to the sprawling entertainment complex nearby.
"I scored all right," he said.
It wasn't his first time, either. He also used his real name, something that isn't surprising given that he admitted he's only sometimes recognized around town.
"The guy next to me [knew who I was]," Leishman said. "He said you're pretty good with the tools."
He's also been pretty good of late.
In Leishman's last six starts dating back to last season's FedEx Cup Playoffs, he has finished in the top five four times, which included a win at the BMW Championship. He also won earlier in the year at Bay Hill.
It marked the first time that he has won more than once in the same season.
He's looking to keep that momentum going this week at Kapalua, where Australians have accounted for seven victories in the event, in part because the season Down Under runs through December and they arrive in form.
Or in Leishman's case, a round at Topgolf was all it took.