News
Marc Leishman's emotional win only reinforces what really matters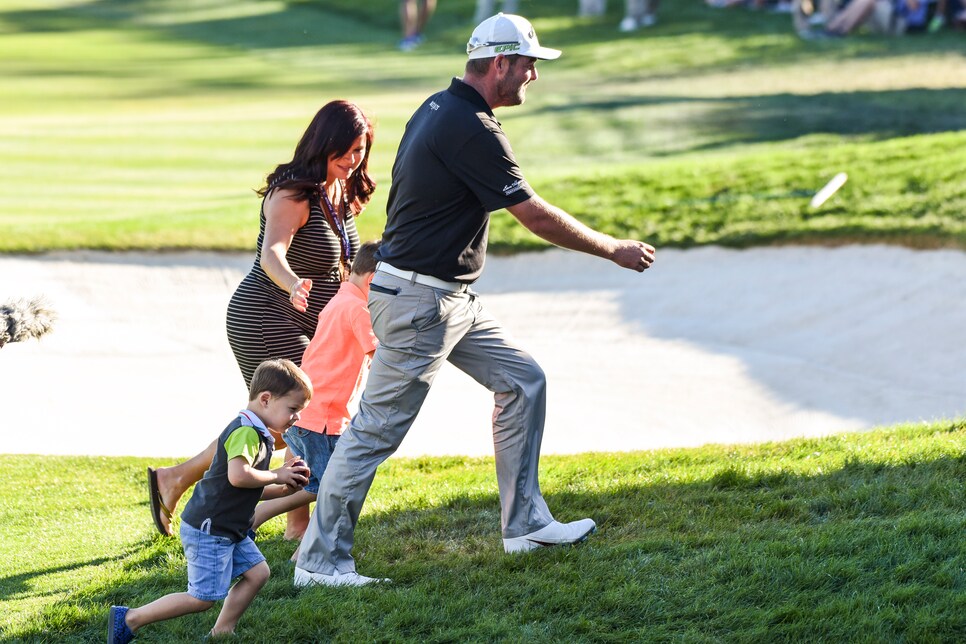 When I caught up with Marc Leishman on Monday, the affable Australian was still at the vacation apartment he rented in Orlando. In the background, his two sons continued to be wound up over what their dad did a day earlier at the Arnold Palmer Invitational.
"The boys are pretty happy seeing themselves on TV," Leishman said above the commotion being made by 5-year-old Harvey and 3 1/2-year-old Ollie. "It's been a good morning. I've sort of been floating around, still buzzing. This was a big week for us."
Attempting to quiet the boys was Leishman's wife, Audrey. Instead of running across the 18th green at Bay Hill, she let her sons have the honor. It was a joyful scene.
There were times nearly two years ago, during those dark days when Audrey was in a medically-induced coma for toxic shock syndrome, that Leishman played videos of Harvey and Ollie—hoping Audrey could somehow hear their voices. Fearing that his boys would grow up without their mother, he contemplated retirement.
"That was the first time they were there for a win," Leishman explained of Sunday at Bay Hill. "Harvey is definitely old enough to know what was happening. Ollie was just happy to run out on the green. When I saw them come out, I hoped that I had actually won. It turned out to be enough."
Leishman, 33, admitted that moment was a bucket list item for him. At Augusta National he will get to experience another. Harvey and Ollie are scheduled to caddie for their father in the Par-3 Contest, at a tournament where their dad has played well. Leishman finished T-4 playing in the final grouping with Adam Scott in 2013, when his countryman won the green jacket. He wasn't exempt this year prior to one-putting the final three greens at Bay Hill for his second career victory.
"I was actually looking at rankings earlier in the week," he told me. "I thought I had to finish third or better, and I got the better part. It's nice going back to Augusta for a lot of reasons. It's never fun missing a major."
The Bay Hill victory was popular among the Aussies that knew Leishman as the son of a bricklayer from windy Warrnambool on the Shipwreck Coast that would either take the train or ride in the back of his father's Ford Fairlane to the Victorian Institute of Sport in Melbourne. His dad, a scratch golfer who once lost to his son in a club championship, honed Marc's skills by playing matches against Marc's worst ball. If there were any signs of ego, they were squashed by the town where Marc came from in Victoria.
"Like I said in the media tent at Bay Hill, I want to be remembered as a really good person that's also a good golfer, not the other way around," he said. "I'm a dad first. Everything else comes after that."
Those qualities struck Audrey when they met while Marc was Monday qualifying for a 2007 Nationwide Tour event in Williamsburg, and they're ultimately why she married him. There was no greater expression of that love than those eight days in intensive care at Sentara Virginia Beach Hospital, with the 2015 Masters playing on a TV screen, the mute button on.
"Obviously golf is very important to me," Leishman continued. "I want to do that well, but the other stuff is more important because it can be taken away from you at any time, without any warning. Living through that makes you appreciate it a lot more."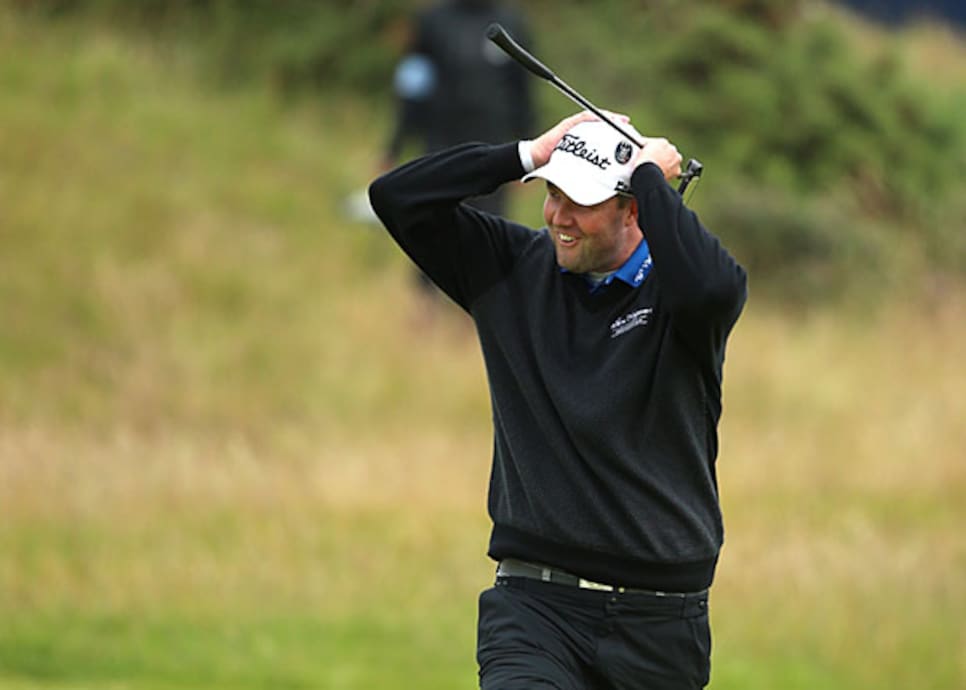 ANDREW REDINGTON/GETTY IMAGES
Leishman wasn't able to focus on his career until Audrey was released from the hospital. Three months later he lost a three-man playoff in the Open Championship at St. Andrews. Another three months later, he beat Jordan Spieth in Presidents Cup singles. That December he beat Henrik Stenson to win the Nedbank Challenge in South Africa.
"The biggest thing with Marc and being who he is was being comfortable to leave Audrey and go and play," said Leishman's coach, Denis McDade. Technically it was not hard work to find his comfort zone. That's because Leishman's swing hasn't changed much from the day he started working with McDade at the VIS. "I don't practice a lot on my days off, I never had, and I think that really helped me," Leishman says. "If I was a grinder and needed a lot of practice, I think it would have affected me."
Will coming off a win affect Leishman in this week's WGC-Dell Technologies Match Play Championship? In the draw he ended up in one of the tougher brackets with the defending champion Jason Day, Lee Westwood and Pat Perez. His path has cleared a bit with Day's withdrawal on Wednesday, and a first day win over Westwood.
"[Coming off a win] I think it's easier to refocus match play you only have to worry about one person," he says. "I feel like playing the week after a win, which I've only done it once, it's hard to pull yourself back down to earth. This is one of those things where you have to play good or you're home Friday night. I'm looking forward to it. I hope to kick off good form and see where I end up."
No matter where he ends up, Leishman is in good form. His wife is healthy, his boys are with him in Austin, he's going back to the Masters, he's got Arnold Palmer's red cardigan in his golf bag and, in May, he and Audrey host a pro-am benefitting the charity they formed for victims of toxic shock called "Begin Again."
They are off to a great start.