News
Marc Leishman, Aaron Wise set for Sunday showdown at the AT&T Byron Nelson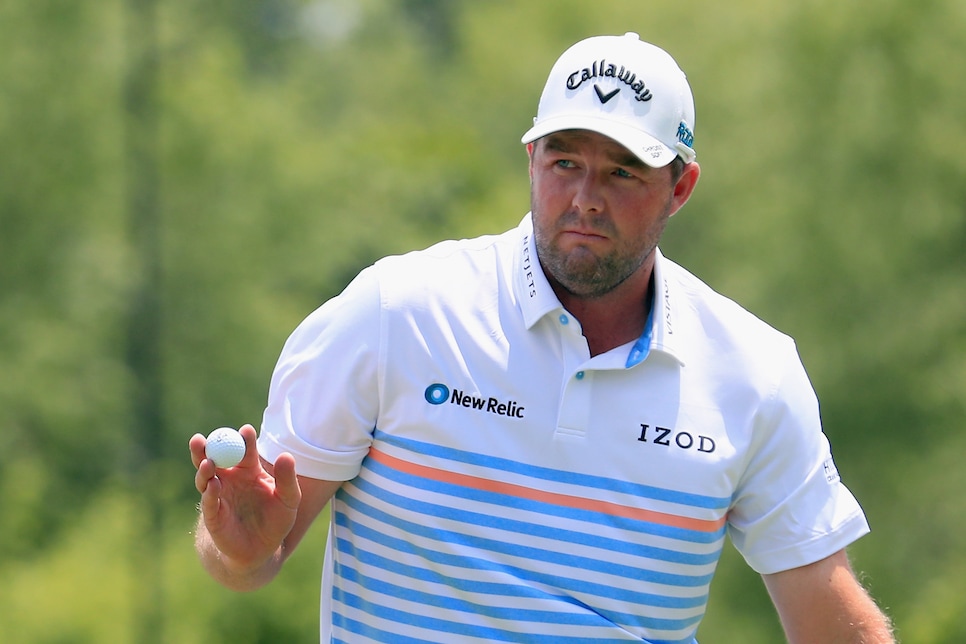 After two days of low scores at the AT&T Byron Nelson, the wind picked up late Saturday afternoon in Dallas, making the third round a grind for those at the top of the leader board. Trinity Forest Golf Club yielded just two rounds lower than four under, and none from the top 10.
Luckily for Marc Leishman and Aaron Wise, they had given themselves a cushion with their stellar play on Thursday and Friday and didn't need anything spectacular on Saturday. Leishman's two-under 69 and Wise's three-under 68 puts them in a tie at 17-under 196, four shots clear of the field, setting up for a Sunday showdown between the 34-year-old veteran and the PGA Tour rookie.
Leishman's start was a shaky one, as he made just his second bogey of the week at the par-3 second to drop into a tie for the lead. But the big Aussie settled in from there, making three birdies and 13 pars to put himself at the top of the leader board for the third straight day.
"Very different conditions today," said Leishman. "The course is firming up, a lot windier and a different situation, few more people out there today. So, really happy with the way I fought back today after a pretty slow start."
If Leishman is able to close out his fourth career PGA Tour victory on Sunday, and his third in the last 14 months, the putter will have played a key role. For the week he ranks first in strokes-gained/putting, a statistic he ranked 125th in on tour entering the event.
"If you're not making the putts, whether it's par or birdie putts, from 10 or 12 feet you're probably not going to win. Aaron's playing great, putting well. I have to just do my best tomorrow. Hopefully I can play good and we'll see how we end up."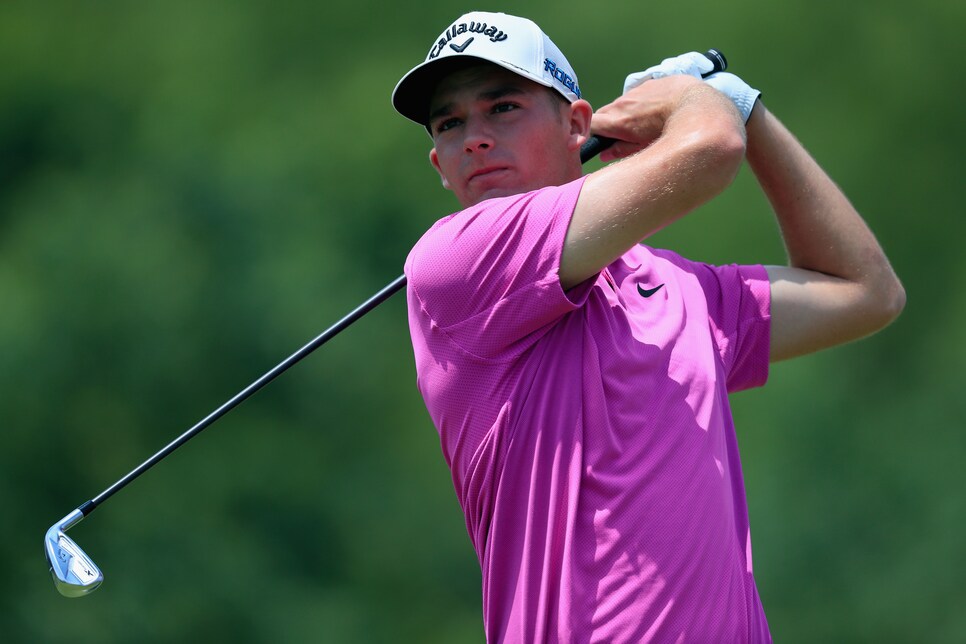 If not for a bogey at the 18th, Wise would have held the solo lead thanks to back-to-back birdies at the 16th and 17th holes. Still, it's his first career 54-hole lead of any kind, and he has a chance to earn his first win in just his 26th start on the PGA Tour. He came close to pulling off the feat just two weeks ago, ultimately finishing in a tie for second at the Wells Fargo.
"Going out today I almost felt like I had expectations," said Wise. "Which is crazy, because I've only been there once before. I felt like I expected a little bit more out of myself. I think I put a little too much pressure on myself early. I turned in two under, which I thought was a little bad, because the front nine is what you need to get around here, but taking that aside I felt like I did great on the back nine."
While Wise has a tall task as he faces one of the more underrated players in the world on Sunday, a final-round 68 at Quail Hollow earlier this month was a enough to prove to himself he can get the job done.
"Just knowing that I've been there, and that I've played well. That was a really cool setting around Quail Hollow with so many people, and for me to perform and play as well as I did down the stretch, just a lot of confidence it gives me going into tomorrow.
"The pressure will be the same, and now that I've been there I think I'll have a better chance at it."
Four back at 13-under 200 are Kevin Na and Matt Jones, who has just one top 25 this season and has not registered a top 10 on tour since September of 2015. Na, who entered the week having missed three of his last four cuts, is looking for his second career win on tour, the first coming at the 2011 Shriners Hospitals for Children Open.
Jimmy Walker and Brian Gay are tied for fifth at 12-under 201.