This mystery man with the random Davis Love tattoo is probably pretty happy today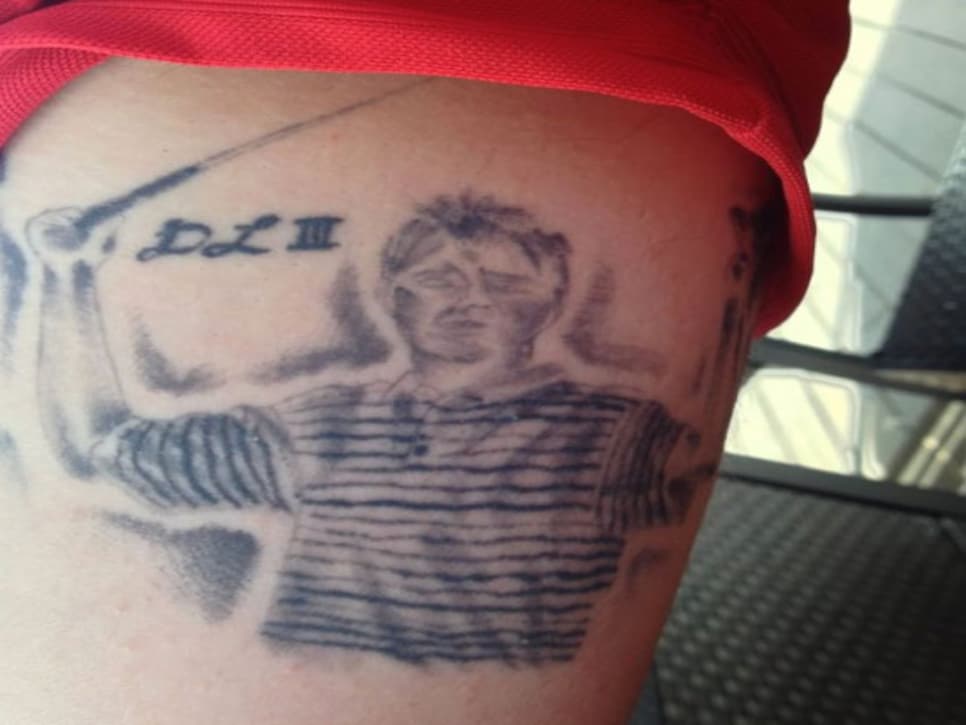 "Alex" informed Deadspin the "DLIII" signature "was an add on so people would know who it is." Probably a good call. And if you're thinking "Alex" is me, I can assure you it isn't. I'm way too much of a wuss to get a tattoo on my arm and I'm more of a TLI (Tom Lehman) guy anyway.
In any matter, Love's do-over as Ryder Cup captain has him in the spotlight until the event takes place in the fall of 2016. Perhaps, in the meantime, "Alex" will reveal himself and we can finally get to the bottom of why he was brave crazy enough to do this.