The Loop
Man wins tournament thanks to double eagle AND hole-in-one? Welcome to the Golden Tee Championshp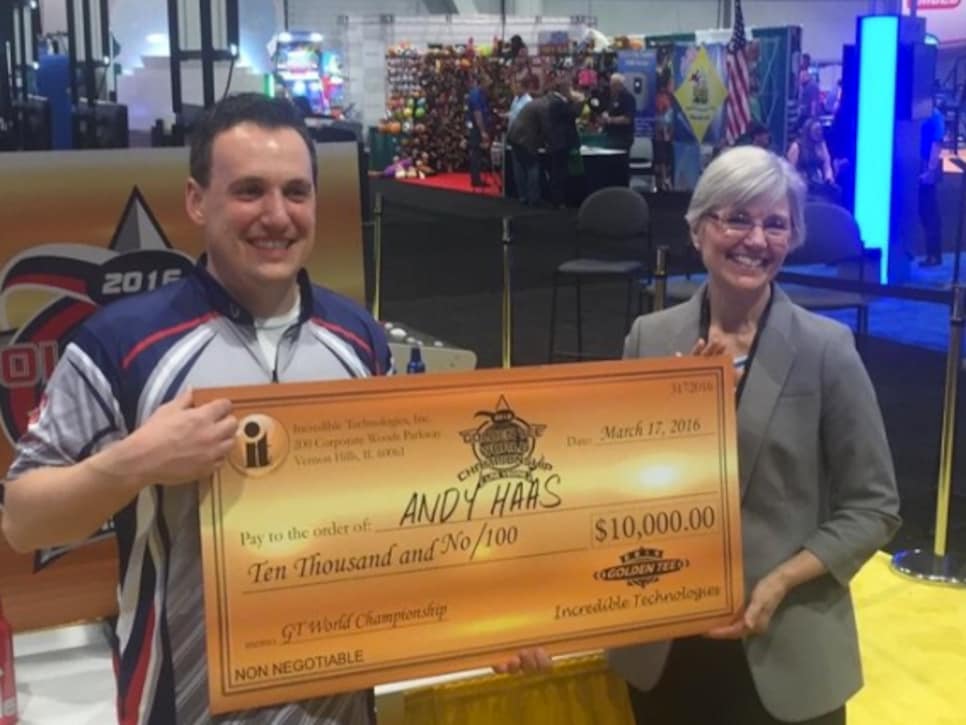 No, your eyes don't deceive you. Thanks to a double eagle on the eighth hole and an ace on the 12th hole in a Las Vegas tournament, Andy Haas won a competition and a $10,000 prize.
The event Haas captured? The Golden Tee 2016 World Championship, which was revived after an eight-year hiatus.
Haas, who hails from the small town of Macedonia, Ohio, grabbed this year's title in Sin City, his second career championship. The 34-year-old almost failed to get out of the qualifying round, losing a sudden-death playoff to a walk-off hole-in-one.
"When that went in, I really started to wonder if my championship hopes would be undone with one really great shot," Haas said. "Luckily I didn't have time to stew on it too much because my next match was almost there.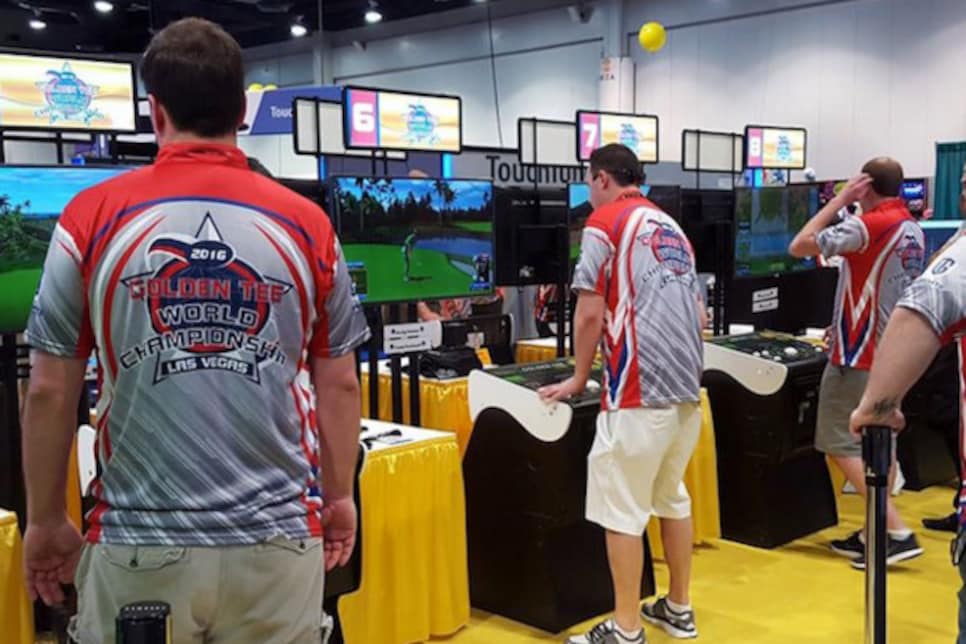 Haas won enough matches to advance to the knockout stage, and worked his way through the bracket to the final game. Because of his earlier loss, he needed to win twice against opponent Paul Luna in the championship round.
With scores of 30 under and 27 under -- a double eagle and hole-in-one will do that -- Haas took down Luna to claim the Golden Tee thrown.
"It feels absolutely incredible," Haas said. "I prepared for this tourney like I never had before, and it was gratifying to have it pay off. To have my wife and son cheering me on this time made it that much more special."
Haas is no stranger to Golden Tee success. He owns one of the best recorded rounds in Golden Tee history with a 37-under mark:
How does Haas prepare? According to an interview with Cleveland.com, he practices 20 hours a week, often for money. This side job -- Haas' primary profession is in insurance -- nets close to $40,000 a year.
"I hope to go further into the insurance career," he said. "But for now, the getting is good with Golden Tee."
Let that be a lesson to any parent who tells their children video games are a waste of time.