The Loop
Man of faith: Jack Nicklaus STILL believes Tiger Woods can break majors record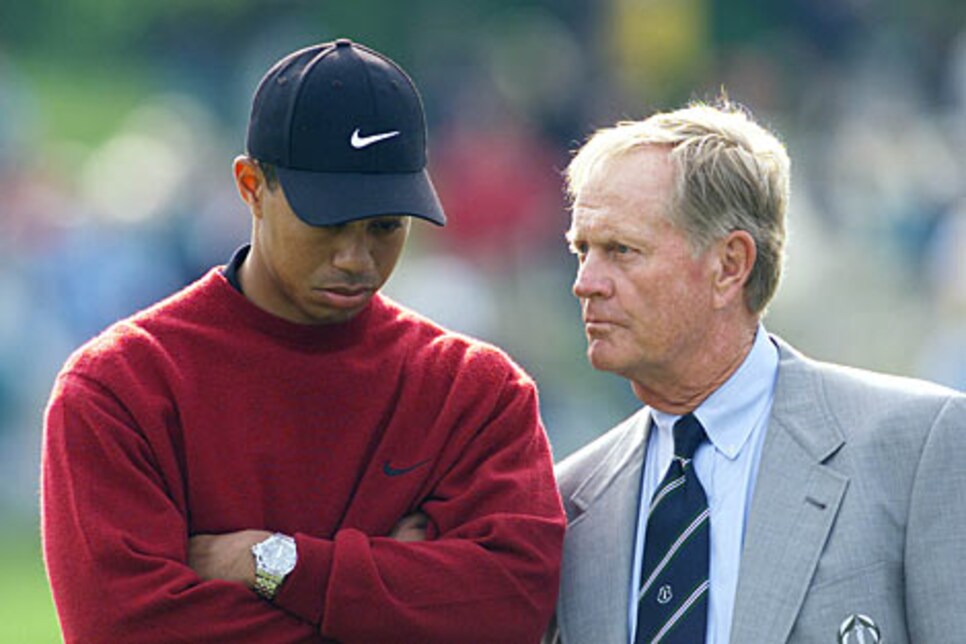 It's easy, one could say fashionable, to doubt Tiger Woods. The former No. 1 player in the world is coming off his worst season of his celebrated career. Worse, some point to Woods' recent surgeries as indication for a darker future.
But not everyone is throwing in the towel on Tiger. And that includes the Golden Bear.
"He has always been a very focused young man with a great work ethic, and is tremendously talented," said Jack Nicklaus, in a recent interview with CNN. "To count him out of that (the majors record) would be foolish, he certainly has a very good chance of doing that."
Nicklaus did acknowledge the obstacles Woods faces, specifically regarding the rising toll of injuries.
"I fully expect Tiger to return to come back to play well and be a good competitive force in the game, but it does make me sad to see Tiger or any of our athletes struggle with health," said Nicklaus. "If you are injured you can't prepare properly for tournaments, and if you don't prepare you won't be able to compete in modern sports because the standards are so high."
Yet Nicklaus, who owns the record with 18 major championship victories, said he's firmly entrenched in Woods' corner.
"I said to Tiger no one wants to see their records broken, but I would want you to be healthy."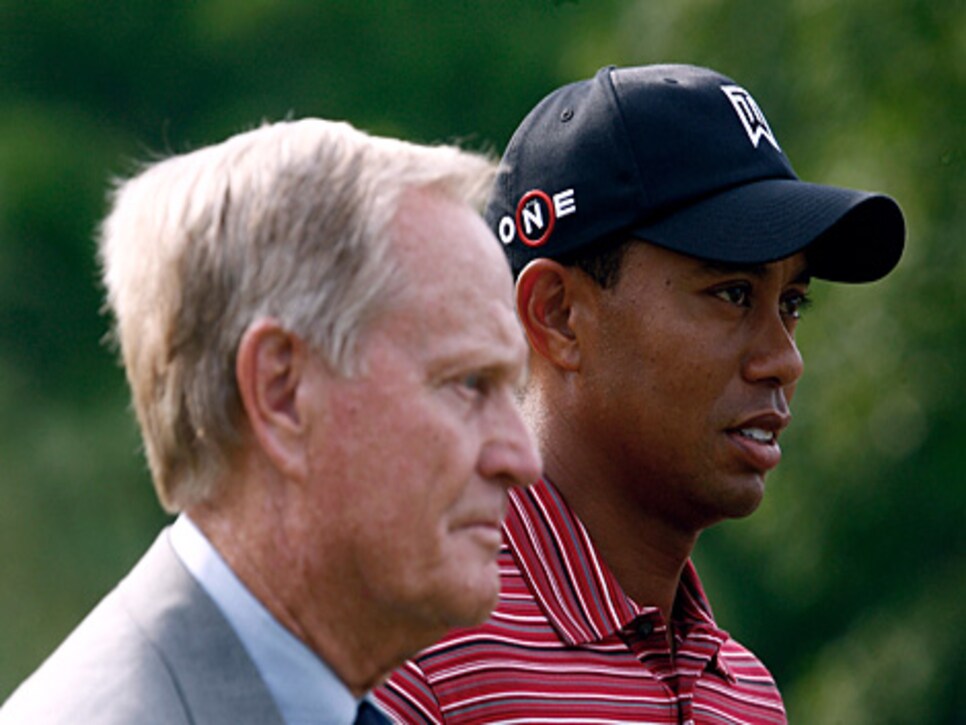 This isn't the first time Nicklaus has stated conviction in Woods surpassing his mark. But, given the context of Woods' 2015, the point is questionable.
Did he not see the third-round 85 Woods posted in Jack's backyard? Or the no-shows at Chambers Bay, St. Andrews and Whistling Straits? Maybe he's not privy to the recent woe-fest at the Hero World Challenge. It briefly reminded me of this Stephen Colbert quote from the White House Correspondents' Dinner: "The greatest thing about this man is he's steady. You know where he stands. He believes the same thing Wednesday that he believed on Monday — no matter what happened Tuesday."
You could also make the case that, well, what's Nicklaus suppose to say? That Woods, who boasts 14 majors but hasn't won on the big stage since the 2008 U.S. Open, has no shot at reaching the coveted 18 figure? That would have garnered accusations of schadenfreude. Perhaps Nicklaus doesn't believe in a Woods comeback, merely putting a polite spin on it for the public.
However, we think Jack's perspective is fueled by personal experience. Nicklaus won three majors after he turned 40. Why couldn't Tiger capture four? Plus, Jack is 75 years old. Grandparents are inherently encouraging. Pretty sure it's in the Constitution.
So feel free to think Tiger's done. Just know that two players with 32 majors between them disagree.