Maltbie's Weight Loss Secrets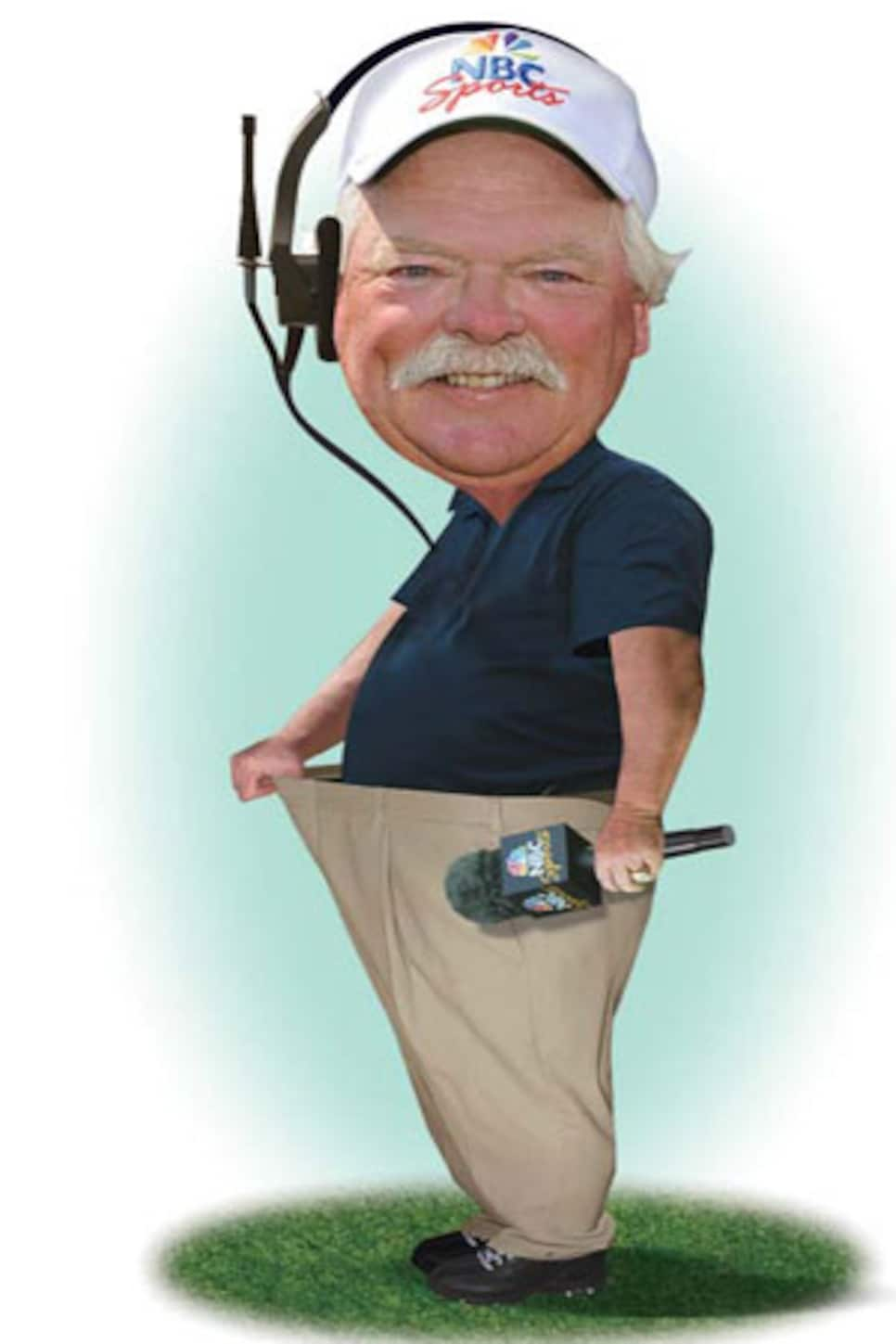 Veteran NBC sports on-course reporter Roger Maltbie is thinner these days. A meeting with weight-loss coach Larry Jacobs last year during a Champions Tour event changed his life.
Maltbie, 58, a five-time winner on the PGA Tour, has always enjoyed a good meal and libation. Add a busy schedule -- he'll do 24 events for NBC this year, including the U.S. Open June 17-20 at Pebble Beach -- and maintaining a proper weight has been a challenge.
"I was sitting in the trailer in the NBC compound," Maltbie tells Golf Digest Contributing Editor Mark Soltau. "This fellow tapped on the door and asked if we could talk. I didn't have any idea who he was, but I said, 'Sure.' He said, 'I don't know of any gentle way to do this: Would you like to lose weight?' I said, 'Yeah, I would.' And he said, 'Great. Let's get started.' ''
Last October, Maltbie committed to a new diet, replacing red meat with chicken and fish. He also substituted fruits and vegetables for unhealthy snacks. He admits the first few weeks were tough, especially during the holidays. But he has shed more than 35 pounds after talking by phone at least once a week to Jacobs, a Special Olympics golf coach who tried the PGA Tour qualifying school in the late '70s.
"I've helped thousands of golfers," says Jacobs, who also works with Allen Doyle and Fred Funk. "The most important thing Roger said is, 'I've got to do this for my health.' When a person says this, I know I have a winner."
Maltbie admits, "I'm not a perfect candidate for him because I don't work out. I have a long way to go. But I feel a lot better. I have half a backswing now. I was making Doug Sanders look like Don January."
Jacobs isn't a fan of weigh-ins; he's more interested in pant sizes. "I don't really believe in eating smaller portions," he says. "No one can eat less forever. You have to start learning how to eat clean. Food is half, exercise the other half." Maltbie won't say how heavy he got, but he knows where he wants to go.
"I've already dropped a couple of waist sizes," he said. "If I could get into a 36, that would be pretty good."