News
Making his amateur swansong, Australia's Curtis Luck wants to go out with a bang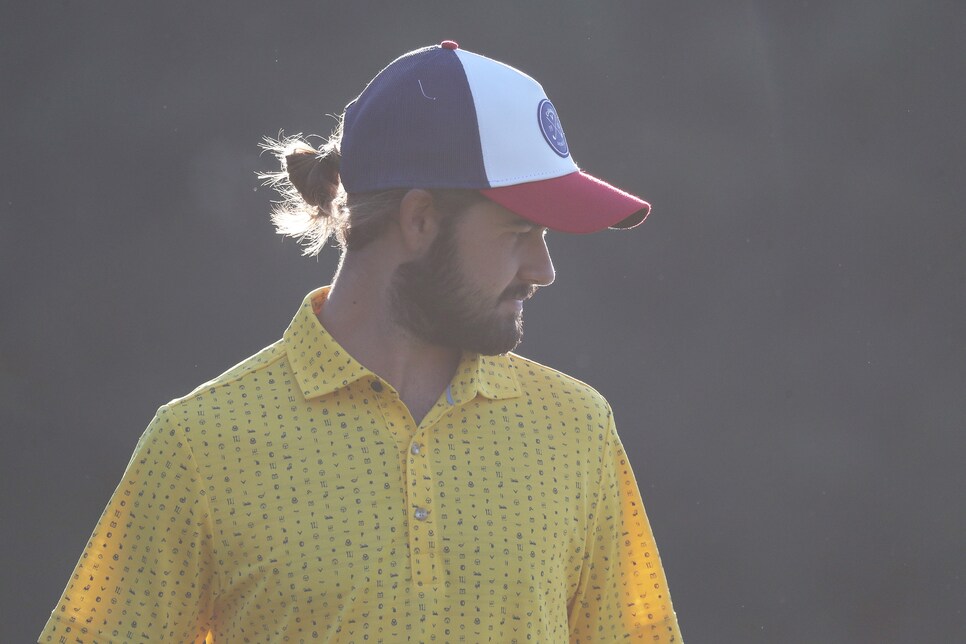 AUGUSTA, Ga. — The field for the 81st Masters contains 94 players. But only one ponytail. So picking out Curtis Luck shouldn't be a problem for anyone inclined to follow the 20-year-old Western Australian who is—until he turns professional on Monday—the World's No. 1 amateur. Which is little wonder. The talented Luck is also the U.S. Amateur champion, the Asia-Pacific Amateur champion, one-third of the Australian trio that won last year's World Amateur Team Championship by 19 shots and a young man armed with a powerful ambition.
If recent history is a guide, Luck will have to earn somewhere around 450 FedEx Cup points in up to seven PGA Tour starts (he is already in the Colonial, the Memorial, the Quicken Loans and the Valero Texas Open and hopefully the Wells Fargo) to make the top 125 on the season points list and play his way onto the 2017-'18 PGA Tour. But that is for the future. Right now, he is the golfing equivalent of the kid who has been given the key to the candy store.
Since last Wednesday, Luck has played 5½ rounds at Augusta National, a total that includes 18 holes with Jason Day, 18 more with Adam Scott and, nine with Rory McIlroy. He doesn't mess about when picking his practice partners.
All have been predictably generous with their time and experience of Augusta National, but the best advice Luck has so far received came from former U.S. and British Open champion Johnny Miller at Monday evening's amateur dinner.
"Johnny told us you have to be aggressive to do well on this course," says Luck, who has his parents, sister and grandmother with him this week, as well as his swing coach, Craig Bishop, who is doubling as his caddie. "Not necessarily aggressive in terms of going for flags, but aggressive in whatever you are doing. If you are playing away from the flag you have to do so aggressively. And when you get a 'green light' flag, you have to be the same way and really go for it. He also pointed out how you can get caught out here. You can play great golf and shoot two over par because you are not hitting close enough and not giving yourself opportunities. He made a lot of sense."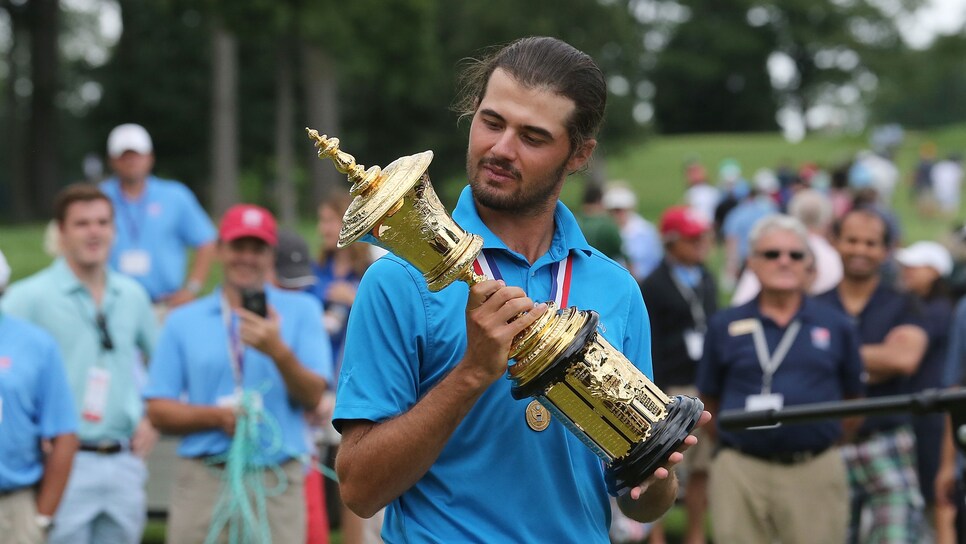 As for the immediate future, Luck is not putting himself under too much pressure. There are no specific targets, whether that be making the cut or being low-amateur. But Bishop is confident his young charge can do well.
"Curtis is a very visual player," he says. "He likes to see shapes and work the ball off targets. He's already comfortable with a lot of the tee shots here, especially now that we have had a good look at the place. He knows where he can hit way right or left and not run out of fairway. I am encouraged when I see him taking aim at targets he can work the ball off. He also has great imagination around the greens. The sort of courses he played as a kid will help him in that respect. This place reminds me so much of Royal Melbourne."
Still, outwardly at least, Luck is downplaying his prospects over the next few days.
"I just want to show some form," he says. "That doesn't necessarily mean a good result. Everyone knows how this course can grab you. So I just want to enjoy it. As long as I don't walk off feeling stressed out and that I haven't soaked it all in, I'll be fine. It's a bit like a last-minute holiday, although holiday is too strong a word. Besides, if I enjoy it, the good golf will come with. It's all a big learning curve for me as I head into the next stage of my career."
Such circumspection is unusual, according to Bishop, who six years ago first set eyes on the lad who would become his star pupil.
"Curtis stood out right away because he talked so much," he says with a smile. "He was the kid who never shut up. But he could back it up."
Indeed, strength of mind and character has never been a problem for Luck. All that he has achieved in the unpaid ranks has been done in tandem with Bishop, who is not part of the Golf Australia coaching program. When it came to a straight choice between the two, Luck stuck by his man. He did what he knew was best for himself, emphasizing a propensity for independent thought.
One last thing. On the first tee Tuesday, Luck asked McIlroy what the game was.
"I told them amateurs don't play for money," said the four-time major champion. "And I asked him when he was turning pro. He said, 'Monday.' So I said, 'I'd accept payment on Monday.' "
Fair enough. Except it was Luck who came out on top over the nine holes. He may boast that pony tail, but he is no donkey.