The Loop
Make way for Russell Henley, golf's newest star
Russell Henley's dream foursome, if we are to take him at his word, would include Kid Rock, Dave Grohl of the Foo Fighters and Andres Gonzales, a PGA Tour player who bills himself as "half man, half amazing."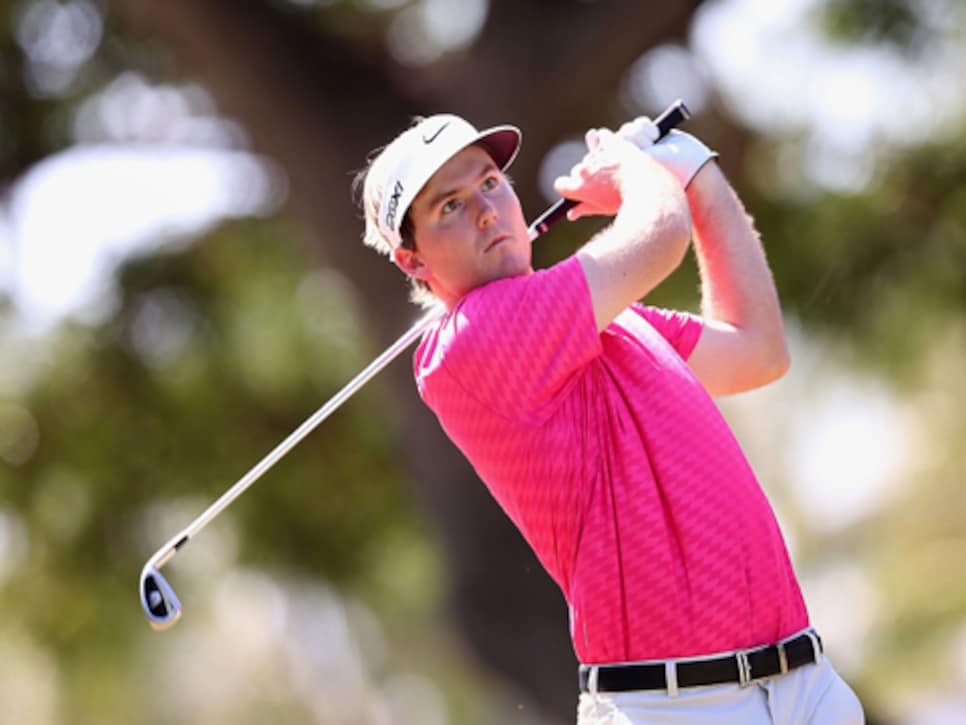 (Photo: Christian Petersen/Getty Images
More likely, his was a cheeky response (what, no Nicklaus, Palmer and Woods?), but one that hints at a tour rookie for whom convention is to be bucked. Hinting at that as well and in a more emphatic manner is that he won the first full-field event of the PGA Tour season, the Sony Open in Hawaii on Sunday in his first start as a member of the tour.
Gone, apparently, are the days when tour rookies audacious enough to appear on a leaderboard, with a few notable exceptions, would still respect the game enough to finish fifth or worse. Among the exceptions were Tiger and Rory. Henley is identifiable neither by his first name, nor his last. Yet.
Henley, 23, played Waialae Country Club in Honolulu last week as though he were enjoying casual rounds with friends at home, posting scores of 63, 63, 67 and 63 and winning three ways and all presses, or 1,008,000 PGA Tour dollars.
Henley's performance was either a warning shot of his impending stardom or a sign of changing times, maybe both. Rookies today, the best among them, at any rate, seem to arrive on tour in possession of advanced degrees in competitive golf and wholly unafraid to impose their will on a golf establishment powerless to stop it.
Their growing pains are behind them, endured in college or on lesser tours, and they arrive ready to succeed and disinclined to fail, even when circumstances suggest that that is the more likely option, as it would be in contention on Sunday afternoon. Instead, Henley birdied his final five holes.
"He might be a star right out of the blocks," Golf Channel's Johnny Miller said after Henley holed yet another putt, a nine-footer to save par on the 12th hole. "His game right now, there might be just a handful of guys playing better in the whole world than he is."
Henley, 23, was likely to move into the top 50 in the World Ranking with this victory, his third in his last four stars, his other two coming near the end of the Web.com Tour season last year. He also won a Web.com Tour event as an amateur the year before, and in 2010, he and Scott Langley were low amateurs in the U.S. Open at Pebble Beach, tying for 16th.
So maybe we should not be surprised with this tour rookie standing out in his debut as a member, but there was another right there with him. Langley, 23, a friend and playing partner in each of the four rounds at Waialae, shot a 62 in his debut as a tour member, the best round of the week, and hung near the lead into the back nine on Sunday.
A year ago, they were playing in a Hooters Tour event together, Henley missing the cut and Langley making it on the number. "We are on the range, trying to help each other find it," Langley recalled.
On Thursday, they were walking toward the 16th green at Waialae together. "You could see the ocean behind it, PGA Tour signs everywhere," Langley said. "We looked at each other and realized this is pretty cool."