The Loop
Make The Turn Challenge #21: One-Club Tournament
Each year our coaching staff has the pleasure of working with nearly 400 kids at our summer camps hosted in conjunction with Poppy Hills in Pebble Beach. One of the highlights of the experience is the "One-Club Tournament"  used to instill the mindset and skills associated with creative shotmaking.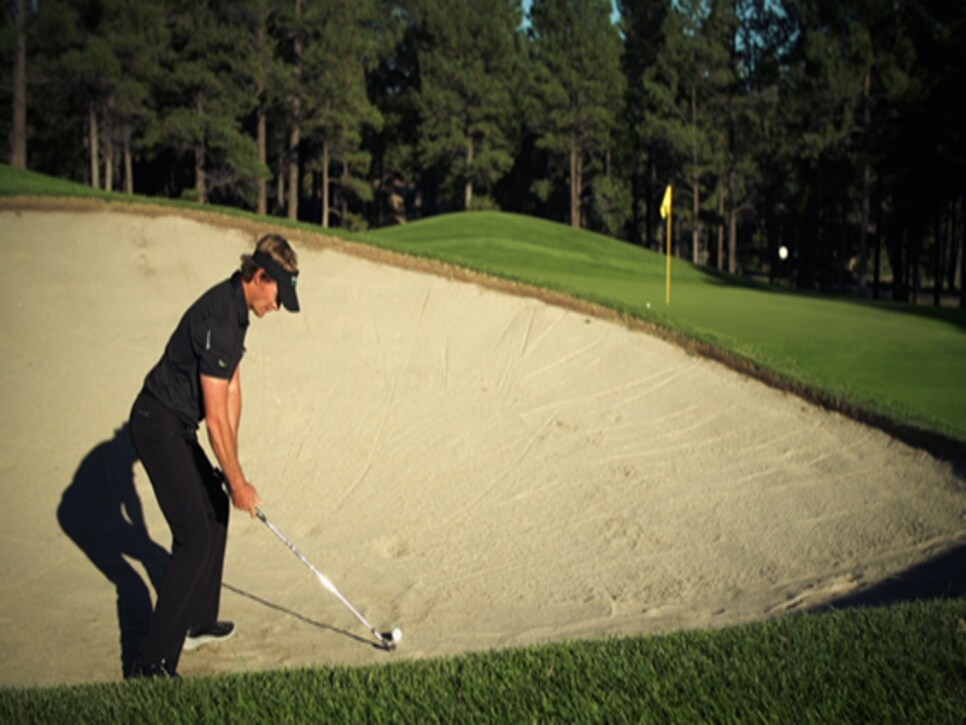 We always begin by sharing the story of Seve Ballesteros, who learned to play the game on the beaches of Spain using only a 3-iron. With only one club to work with, Seve became a master of creative problem-solving by learning how to alter the functionality of his equipment to produce literally any shot.
My first experience with this one-club event was as a kid growing up in Pennsylvania. Over the winter holiday a dozen or so members at my home club would brave the elements to play as many holes as possible wearing mittens and sucking down hot cocoa. With the golf season months away it was fun to just be at the club and get a few swings in. In addition to having a great time banging the ball around the icy fairways, I was always surprised by how I'd never have a single swing thought and yet always shoot a pretty good score. There was never any thinking about back swing positions or the "HOW" associated with making a golf swing. There was only the "WHAT" I wanted the ball to do, followed by an organic morphing of my movements to produce a free expression of desire and athleticism.
As someone who spent a lot of time thinking about their swing, this technical release provided an unbelievable sense of freedom for me on the golf course!
This exercise is about imagination, having fun and stretching the boundaries of what you believe is possible. Try it in the evening after work. Create a holiday tradition with friends. Share it with your kids and remember that "real golf" is played with pure artistry.
____Benefits__Improved ShotmakingIncreased CreativityMore Fun*
*Jeff Ritter is the CEO/Founder of__ MTT Performance__. The program operates out of Poppy Hills Golf Course in Pebble Beach, Calif. Follow him on Twitter at @mttgolf