The Loop
Make The Turn, Challenge #1: Short-Game Showdown
__One of the keys to lower scoring is being able to get your ball up and down under pressure. Most players don't have a real plan for developing this skill. Furthermore, relying on on-course action to increase your experience is simply wasting rounds and scoring opportunities.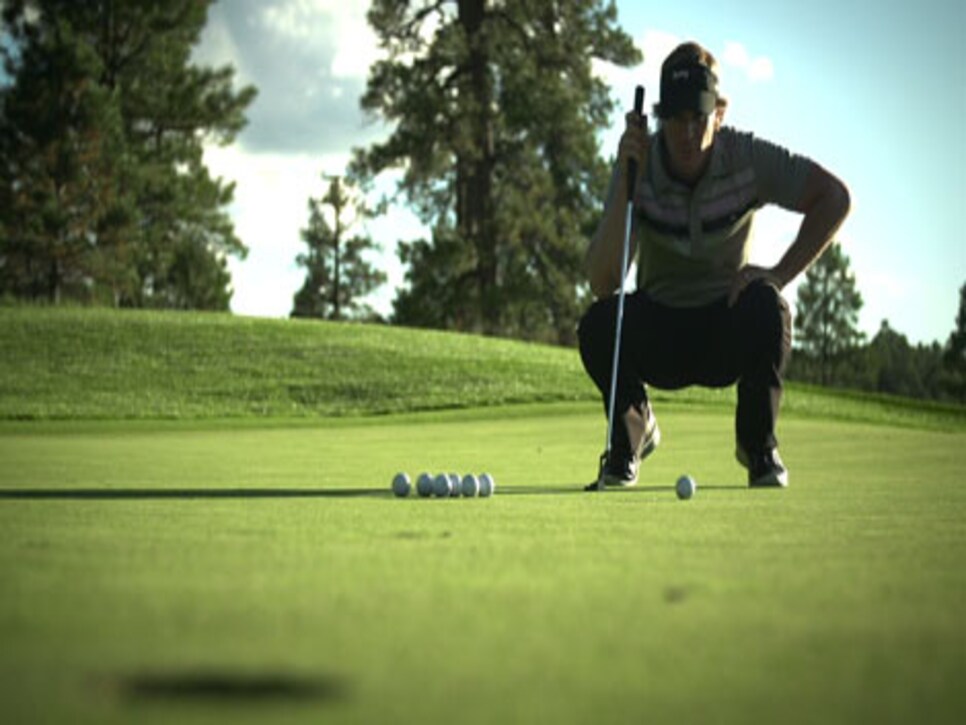 We've all heard the mantra, "Practice like you play," but sometimes that's easier said than done. That's why I love the challenge approach to grinding on your game. A good challenge gives you a gradable task that lets you know when you're improving while learning a lot about yourself in the process.
As a coach I've been privileged to act as a contributor to Golf Digest for many years. I've also been a fan of the magazine and learned a lot from being an avid reader as well. This highly effective short-game challenge was inspired from a story I read in the magazine years ago by the great coach, Jack Lumpkin. I've incorporated it into hundreds of lessons and it's always been a favorite among competitive players. Out of all the challenges in this series, this one is perhaps one of the toughest.
Learning to create an organized approach to practice, which closely replicates on-course situations, is the fastest way to elevating your performance. Prove to yourself that you can conquer the Short-Game Showdown and you'll be one step closer to having some serious game.
__Improve Critical Scoring Shot
Organized Practice Setting
Performance Under Pressure
Jeff Ritter is the CEO/Founder of__ MTT Performance__. The program operates out of Poppy Hills Golf Course in Pebble Beach, Calif. Follow him on Twitter at @mttgolf.