The Loop
Why this has been the least exciting season of major championships since 2000
We're not complaining about the winners of golf's first three majors of 2014. Obviously. Bubba Watson, Martin Kaymer, and Rory McIlroy all had previous major titles under their belts and all have potential to be all-time greats (Watson is the oldest by far at 35).
But would it kill them to make their victories a tad more exciting?
Actually, the blame should probably fall more on their pursuers, but either way, this year's majors have been lacking in drama. None have even featured a back-nine tie -- let alone a lead change -- on Sunday and the last two have been wire-to-wire wins by Kaymer and McIlroy.
The last year to feature such a stretch in the first three majors was 2000. Much like this year's Masters when Bubba Watson battled Jordan Spieth and Matt Kuchar on the front nine, Vijay Singh felt heat from David Duval and Ernie Els early  on Sunday in 2000 before pulling away on the back nine for a three-shot win (Watson also won by three this year). Then, Tiger Woods happened.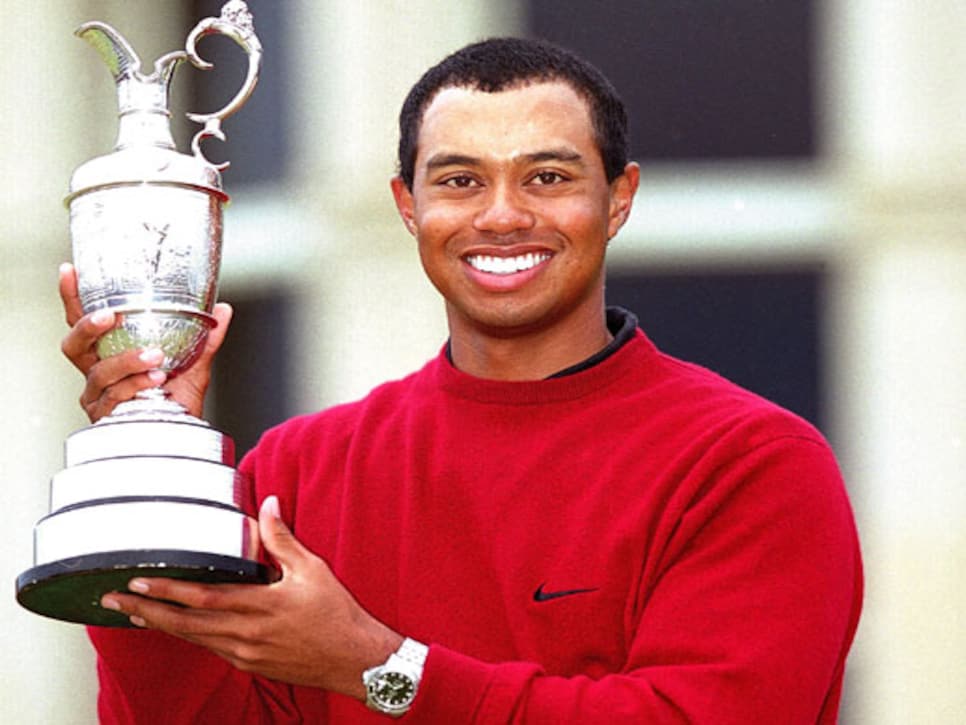 Woods went wire-to-wire at Pebble Beach to win the U.S. Open by a record 15 shots. He led by eight after 36 holes and by 10 after 54 holes. That makes Kaymer's eight-shot win at Pinehurst look like a thriller by comparison.
Woods' next blowout came at St. Andrews, although he actually (gasp) trailed Ernie Els by a shot after the first round, keeping it from being a wire-to-wire win like McIlroy's triumph at Hoylake. It turned out to be a more dominant victory, though. Like McIlroy, Woods took a six-shot lead into the final round, but unlike Rory, Woods wound up winning by eight. Our thanks to Sergio Garcia and Rickie Fowler for at least trying to make things interesting on Sunday.
So through three majors, 2000 gets the nod as being less exciting even though we haven't seen a lead change at the end of round at a major this year since Watson grabbed the 36-hole lead at the Masters (Spieth was tied with Watson after 54 holes). Thanks to Woods' dominance, the average margin of victory in those three majors in 2000 was nearly nine shots compared to just over four shots in 2014.
Of course, it could be worse. The quality of champions help off-set the lack of Sunday drama meaning it's safe to say we'll all remember McIlroy's win at Hoylake a lot more vividly than, say, Todd Hamilton's playoff win over Ernie Els at the Open in 2004.
And we still have the PGA Championship -- competition's last shot? -- to look forward to. This year's similarities to 2000 run deeper as this season's final major will also be held at Valhalla, the site of Woods' classic extra-holes battle with Bob May. Let's hope we're in store for something similar next month.