Madison Pressel's big breakthrough
With a tennis prodigy uncle and a golf sensation sister, 19-year-old Madison Pressel knows about athletic success. Yet the paths that Aaron Krickstein and Morgan Pressel followed in pursuit of their dreams, as well as her mother's death from breast cancer when Madison was 12, provided the Texas sophomore an understanding of more than just what it takes to win on the court/course. Being true to yourself--that's what leads to real happiness.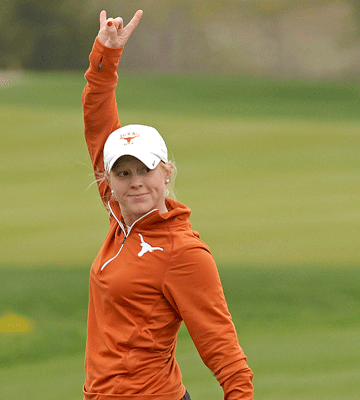 *So it was that the younger Pressel arrived in Austin in fall 2009. College golf might not have been for Morgan, but it offered Madison the chance to become the person she hoped to be. Nearly 21 months later, her choice looks to be paying off. A four-stroke victory at the Big 12 Championship Sunday was her first college win and the biggest of her career. Pressel carded an eight-under 208 at The Club at Old Hawthorne in Columbia, Mo., including a tournament-record 66 in the second round. Her play also lifted the Longhorns to the team title, the first tournament triumph of any kind since 2004 for a once-proud program. Madison now can tout something her famous sibling never accomplished, but you get the feeling that misses the point. It's not about one-upping someone else. It's about one-upping yourself.