Courses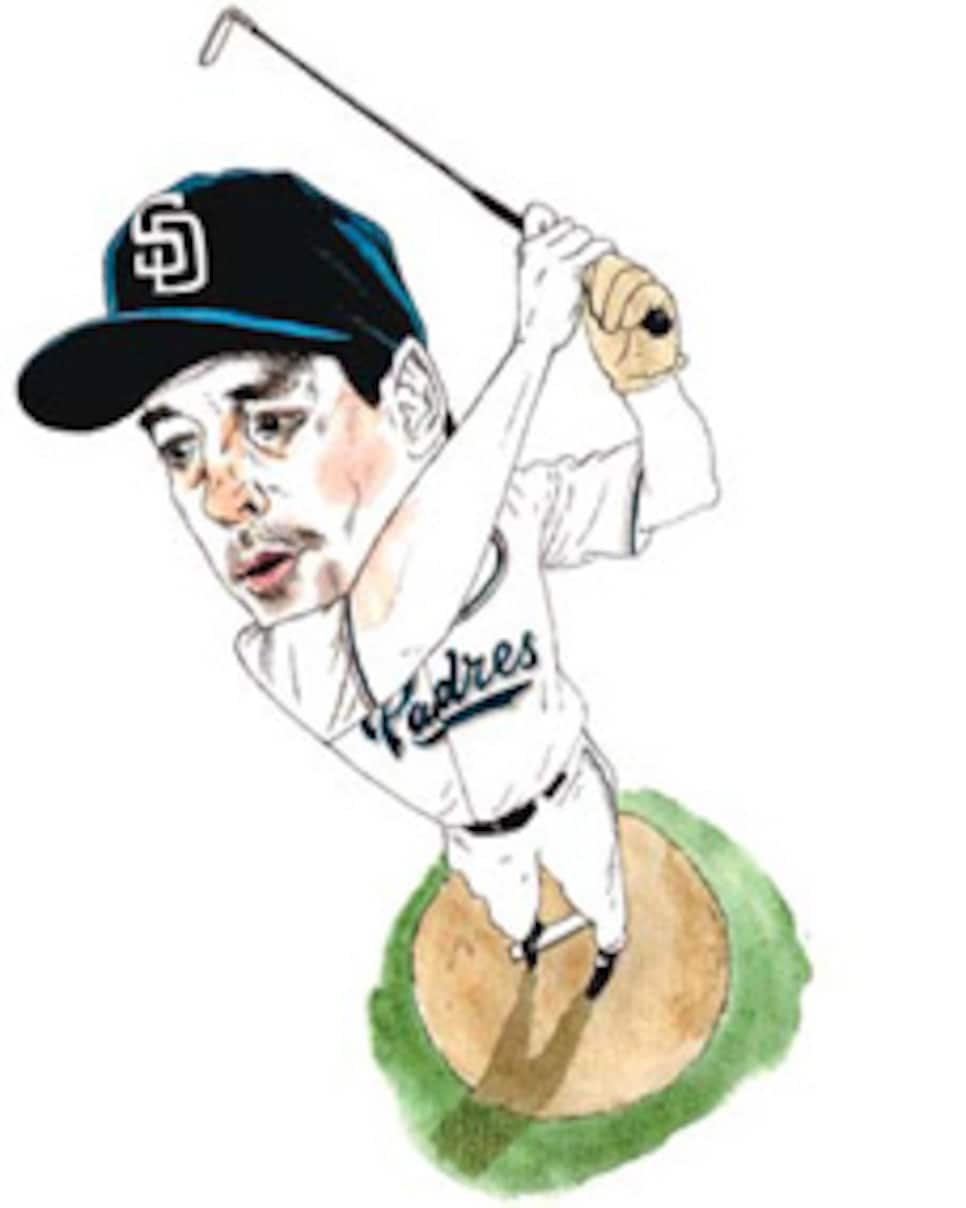 Q: You've played in Atlanta, Chicago, Los Angeles and San Diego. Do you have a favorite course in each city?
A: Atlanta was East Lake or Peachtree. Los Angeles was L.A. North and Riviera. Chicago was Butler and Medinah. In San Diego-I really like San Diego Country Club. Del Mar and La Jolla are good.
Q: Do you take an annual buddies trip?
A: I take golf trips with my brother or with friends. We usually go to Pebble or Bandon Dunes. One year we went to Hawaii. But, as far as playing golf in the winter -- it's pretty hard to beat Pebble.
Q: If a group of buddies come to your hometown (Las Vegas) and they are on an unlimited budget, where should they play and where should they eat?
A: If money is no object, I'd say Shadow Creek, The Wynn and I'd throw in Cascatta. Charlie Palmer's Steak House at the Four Seasons is a great place to go eat.
Q: Have you ever played Torrey Pines?
A: Not really. I played it 15 years ago at the Buick Pro-Am and I only played 7 or 8 holes.
Q: You played in Atlanta for 11 seasons. How many times have you played Augusta?
A: Absolutely (laughing). It was a great golf trip. Our hitting coach, Clarence Jones, had a golf tournament about an hour from Augusta. We played his tournament on a Monday and then played Augusta on Tuesday. It was a pretty special trip. Plus I got to play it with my brother. We played the par three course and then 18.
Q: Do you remember your score?
Q: Who's your pick to win the Masters?
A: Besides Tiger? How do you not pick Tiger? He's the best. Other than Tiger, we'll have to wait and see how they play in Florida before they get to Augusta. I think there're always one or two guys that play well in Florida, I like to take the guys who are playing good right before they go in there.
Q: I saw you grew up in Spain and moved to the states when you were 10. Have you ever been back to Spain to play?
A: No. I haven't. I didn't start playing until I was 25.
Q: Do your wife and kids play?
A: My son plays. He's 10. My wife played but had some back problems and hasn't played since. My son will bring his clubs to spring training when he visits.
Q: You're known for being ridiculously accurate on the mound -- you haven't had over 50 walks in a season since 1993-is accuracy off the tee a strength in your golf game?
A: No. I spray it. I hit it all over the place. If I can find it, I feel like I hit a halfway decent shot. That's the way it goes for me.
Q: Everyone comes to you for advice about pitching. Who do you go to for advice about your golf swing?
A: I go to a number of people. Usually it's the guys I'm playing with. They can see something you can't feel. I need all the help I can get right now.
Q: Any one tip that stands out above the rest?
A: It's a different one each week.
A: Oh, I don't know. I probably shouldn't be that high, really. It's a great game. I love spending time on the course but going in with the guys afterwards, having a beer and talking about the round is almost just as much fun.
Q: Have you ever had your clubs lost or stolen while traveling?
A: I haven't. The guys who run the clubhouses in baseball are very good about not getting stuff lost.
Q: I'm a huge Padres fan. I like getting Mark Prior on the squad as a potential 5th starter.
A: Yes -- he's a hometown guy. He plays golf. He can hit it, in fact -- he frickin' bombs it.